SoFi Buys Galileo For $1.2B to Accelerate Digital Financial Transition
Apr 6th, 2020 - 5:39 PM (GMT)
Category - Investing News
36

Views Today
San Francisco based online personal finance company SoFi has acquired Utah payment software company Galileo in a deal worthy of $1.2 billion in cash and stock, according to a press release and a blog post published by the company on Tuesday.
"Galileo, Galileo," the blog post announced as a reference to Queen's song Bohemian Rhapsody and as a move to announce the recent acquisition. In that way, the company is showing its excitement about the new member of the family.
The purchase is another version of the acquisition of an older company by a new kid on the block. Galileo was founded in 2000 in Salt Lake City, and it grew to become one of the most significant payments and program managers in the United States.
Galileo offers the API standard for card issuing and works with several SoFi competitors and companies in other countries.
SoFi, on the other hand, was founded in San Francisco in 2011. It is a social financial network and provides borrowing, saving, spending, and investing products.
The Californian fintech company will use the acquisition to not only the widening of its services and the improvement of its customer experience but also to "extend the reach of its products" to Galileo partners in the United States and international markets.
The blog post says:
That's why one of the many reasons we're thrilled to add the Galileo team is that it gives us the ability to better serve our members through their best-in-class API technology, furthering our goal to provide 24/7 access to critical financial services.
Además, Galileo position in the global fintech space will place SoFi in a critical role in the reinvention and optimization of how "digital finance is done today."
The Deal Will Accelerate The Digital Financial Revolution
In that line, SoFi executives acknowledge that the acquisition will accelerate the transition from physical to digital finance, and it will help people with that change and their needs for mobile financial services.
On the other hand, Galileo's CEO Clay Wilkes said that both companies see significant gaps in "product road maps" that can be swiftly filled by the partnership. "Now is a good time to do this."
The press release says:
Galileo and SoFi will work together to accelerate the pace of technology innovation to offer Galileo's partners, and subsequently consumers everywhere, even more value.
SoFi and Galileo are both privately owned companies, and there are no plans to go public yet. However, SoFi's CEO, Anthony Noto, told CNBC reporters that an IPO is still part of his long-term plans.
Meet The Author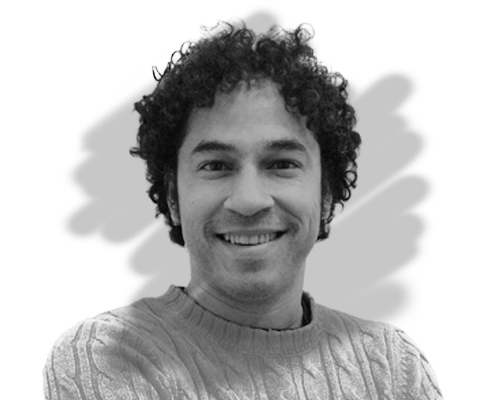 Mauricio Carrillo
Senior Reporter
Mauricio is a newer member of the team and a very welcome addition. He is a financial journalist and trader with over ten years of experience in stocks, Forex, commodities, and cryptocurrencies. This experience means he has an excellent understanding of the markets and current events.
Investing News


Dec 10th, 2020 - 4:32 PM (GMT)


Dec 9th, 2020 - 4:47 PM (GMT)


Dec 4th, 2020 - 4:58 PM (GMT)
Related Pages