Stocks Close an Ugly Week; But Forecast Starts to Change
Mar 13th, 2020 - 4:41 PM (GMT)
Category - Investing News
30

Views Today
The stock market is trading positive on Friday after the collapse performed on Thursday with its biggest one-day decline since 1987's black Monday. The week was pretty ugly, and despite politicians and central bankers making efforts to stabilize markets, investors were more focused on fear and misinformation than in the money injected.
Coronavirus was the major catalyzer in the street. However, what pushed equities down was the misinformation and erratic decisions that governments took, fueling the sense of an uncontrolled situation, fear, and risk aversion.
First, ECB, BoE, and the Federal Reserve announced economic measures and money packages to fight coronavirus impact in the economy, but the market ignored actions. Then, US President Donald Trump announced the ban on travels from Europe for 30 days.
Let's remember that a travel ban between Europe and the United States never happened before, no in the world war two, no in the financial recession, never. The result was a rise in uncertainty and fear of what was going on with COVID-19. The chaos was total.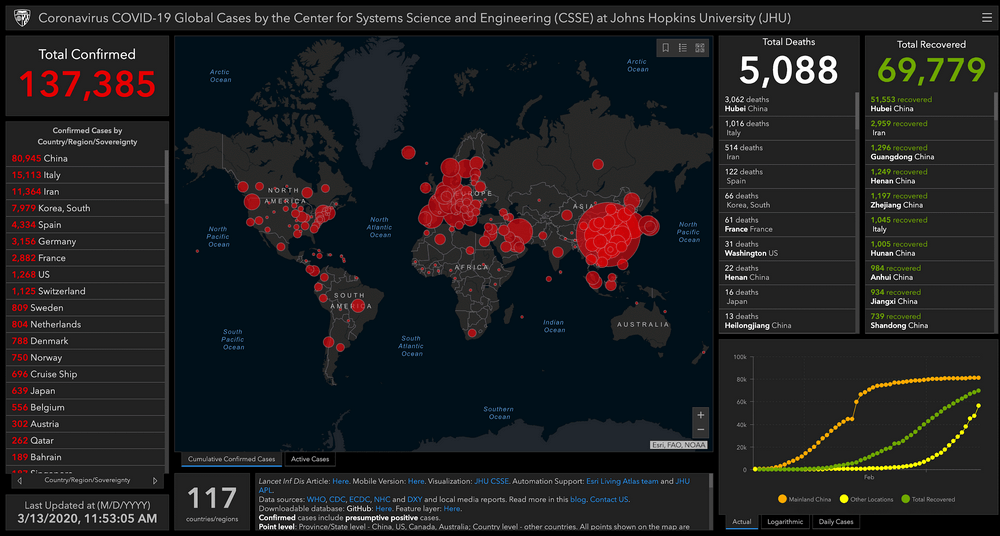 Now, Spain and the United States are declaring the state of emergency due to coronavirus, and it will provide tools to keep people in houses, ban movements, and allocate unique resources to fight against a COVID-19 that is advancing across the world with 117 countries affected now and more than 137K confirmed cases.
In that framework, Wall Street experienced two "limit downs," and also "circuit breakers" were activated in the week, pushing US major indexes around 15% down on the week. However, Friday looks pretty different.
Friday Looks Different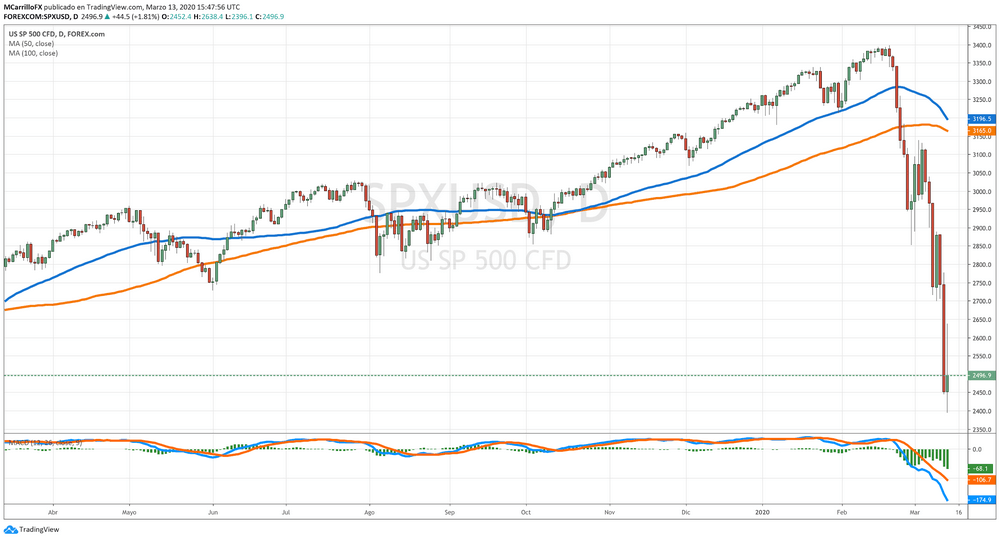 On Friday, a "limit up" was in place during the pre-hours market, and Wall Street is rising around 3% in the day, mostly because of speculations of more government stimulus and agreements between the White House and the US Congress to approve tax-cut relief and special coronavirus packages.
Treasury Secretary Steven Mnuchin recently said that both parties are "very close to getting this done." In an interview with CNBC, Mnuchin said that there would be liquidity available. "Whatever we need to do, whatever the Fed needs to do, whatever Congress needs to do, we will provide liquidity."
In the same line, House Speaker Nancy Pelosi says that she and the White House are near to a deal, "we are to an agreement." Pelosi says that they are working on an agreement that would include new paid sick leave, unemployment benefits, and enhanced food and nutrition programs.
Besides, the government of Hubei in China affirmed that only the city of Wuhan remains in epidemic risk, given a time framework for government and people to have some understanding of how the crisis could last.
Apple is also giving good news as the Cupertino's company announced the opening of its 42 stores that were closed in February due to the coronavirus outbreak.
Finally, European markets closed Friday with gains, though the week has been pretty ugly too, the movements have been similar to America.
Is it Time to Buy?
CNBC analyst Jim Cramer affirmed that investors should be ready to push cash into markets after the worst day since 1987.
"There are trillions of dollars on the sideline, waiting and waiting and waiting," Cramer said about the risk aversion and sell-off experienced by markets in the week. "They've got what they've been waiting for."
However, Cramer also commented that "how can you not start buying here unless you just are so fearful?" And that's the problem. Fear.
Remember about what Former Fed's chairman Alan Greenspan said after the great recession ten years ago. "Fear is a far more dominant force in human behavior than euphoria - I would never have expected that or given it a moment's thought before, but it shows up in the data in so many ways."
So, the real question here is when the market will start to believe again. I guess that now good news will begin to show up. First, with the stabilization of the virus in China, then with the reopening of commerce in Asia, and finally with politic and central banks coordinated actions.
Opportunities are there. Check how much Apple, NVIDIA, and Amazon have fallen in the last weeks, for example. Pretty good companies with solid fundamentals at low prices.
That being said, it is yet too early to call it.
Meet The Author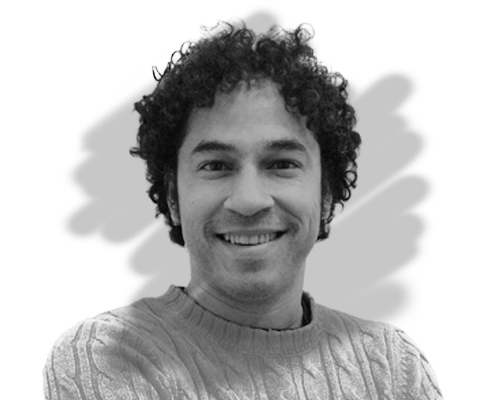 Mauricio Carrillo
Senior Reporter
Mauricio is a newer member of the team and a very welcome addition. He is a financial journalist and trader with over ten years of experience in stocks, Forex, commodities, and cryptocurrencies. This experience means he has an excellent understanding of the markets and current events.
Investing News


Dec 10th, 2020 - 4:32 PM (GMT)


Dec 9th, 2020 - 4:47 PM (GMT)


Dec 4th, 2020 - 4:58 PM (GMT)
Related Pages