NIO's Car Deliveries Grow 100% YoY in October; Shares up 7%
Nov 2nd, 2020 - 4:54 PM (GMT)
Category - Investing News
30

Views Today
China based electric car maker NIO reported a strong month of car deliveries in October with an increase of 100.1 percent from the same month in 2019, and 7.4 percent more than September.
According to a press release published by the company, October is now a new monthly NIO record.
The press release says:
The deliveries consisted of 2,695 ES6s, the Company's 5-seater high-performance premium smart electric SUV, 1,477 ES8s, the Company's 6-seater and 7-seater flagship premium smart electric SUV, and 883 EC6s, the Company's 5-seater premium electric coupe SUV, NIO delivered 31,430 vehicles in 2020 in total, representing an increase of 111.4% year-over-year. As of October 31, 2020, cumulative deliveries of the ES8, ES6 and EC6 reached 63,343 vehicles.
In the third quarter, NIO delivered 12,206 cars, which is an increase of 154.3 percent year over year.
NIO Working on a 150kWh Battery That Will Let You Drive For Over 900km
According to a report published by cnTechPost, NIO is taking on battery ranges with a new package. The media highlighted that on October 30, NIO founder William Li Bin confirmed the company is working on a 150kWh battery pack that would give electric vehicles a range of more than 900km.
The report says:
This means that even compared to fuel-efficient Japanese hybrids, NIO will be able to get more mileage from one battery cell than these hybrids can get from one tank of gas.
It would be a game changer for the whole electric car industry and another step for the company to gain market share. Previous actions can be read in an earlier report in ExpertInvestor.net.
NIO Stock Analysis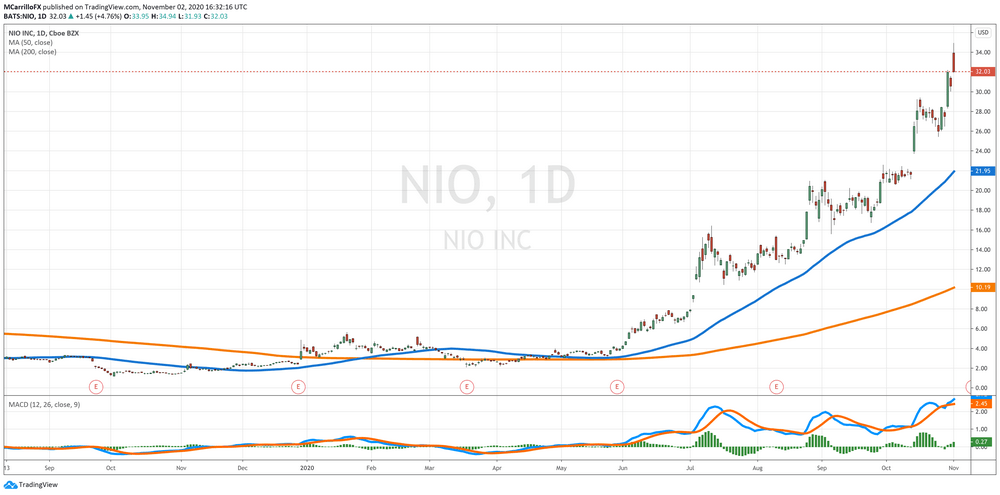 Shares of NIO jumped over ten percent earlier in the day to reach a record high of 34.94 following the October and third quarter report. However, the Unit is now consolidating levels and giving up maximums.
Currently, NIO is trading at 32.00 per share, which is October 29 high, the previous maximum price before today. On the day, NIO is around 5 percent positive.
Technically, NIO is trading positive and chart formation favors the upside. Momentum is strong, and MACD is pointing to the upside. However, it is a bit overbought.
The upside bias will remain intact as far as the price action keeps above 32.00 dollars per share. The next support would be the 30.00 level, which was broken with substantial volume on Thursday, October 29.
Meet The Author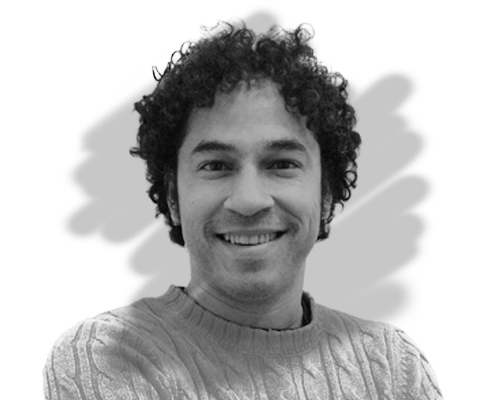 Mauricio Carrillo
Senior Reporter
Mauricio is a newer member of the team and a very welcome addition. He is a financial journalist and trader with over ten years of experience in stocks, Forex, commodities, and cryptocurrencies. This experience means he has an excellent understanding of the markets and current events.
Investing News


Dec 10th, 2020 - 4:32 PM (GMT)


Dec 9th, 2020 - 4:47 PM (GMT)


Dec 4th, 2020 - 4:58 PM (GMT)
Related Pages