Uber is 'Fit And Proper' to Operate in London
Sep 28th, 2020 - 3:33 PM (GMT)
Category - Investing News
36

Views Today
Uber is back to the streets of London for sure after a judge found it 'fit and proper' and overturned for the next 18 months a ban that put the company out of the streets of the city last year.
San Francisco based company Uber Technologies Inc has won a lengthy court battle in England that threatened to put the company out of the street in London.
In 2017, the regulator Transport for London (TfL) declined to renew Uber's license, citing a "pattern of failures" that create customers' risks. Last year, TfL removed Uber's license as the company kept its failures about allowing "unauthorized drivers to upload their photos to other driver accounts"
Uber didn't stop operations in London as it appealed to the ban. However, the rule was a problem for the company as London is the biggest market for Uber in Europe with 45,000 drivers and 3.5 million users in the capital of the United Kingdom since launching there in 2012.
No Longer a Public Risk Safety
However, judge Tan Ikram at the Westminster Magistrates' Court decided that Uber "no longer poses a risk to public safety." And he has enough confidence in Uber practices and last measures to avoid those malpractices.
Despite their historical failings, I find, now, to be a fit and proper person to hold a London PHV (private hire vehicle) operator's licence, I do, however, wish to hear from the advocates on conditions and on my determination as to the length of a licence.
Now, Uber has an 18-month license to operate with full confidence in London. "I am satisfied that they are doing what a reasonable business in their sector could be expected to do, perhaps even more," Judge Tan Ikram highlighted Monday.
Uber regional general manager for Northern and Eastern Europe, Jamie Heywood said:
This decision is a recognition of Uber's commitment to safety and we will continue to work constructively with TfL, there is nothing more important than the safety of the people who use the Uber app as we work together to keep London moving.
Uber Stock Analysis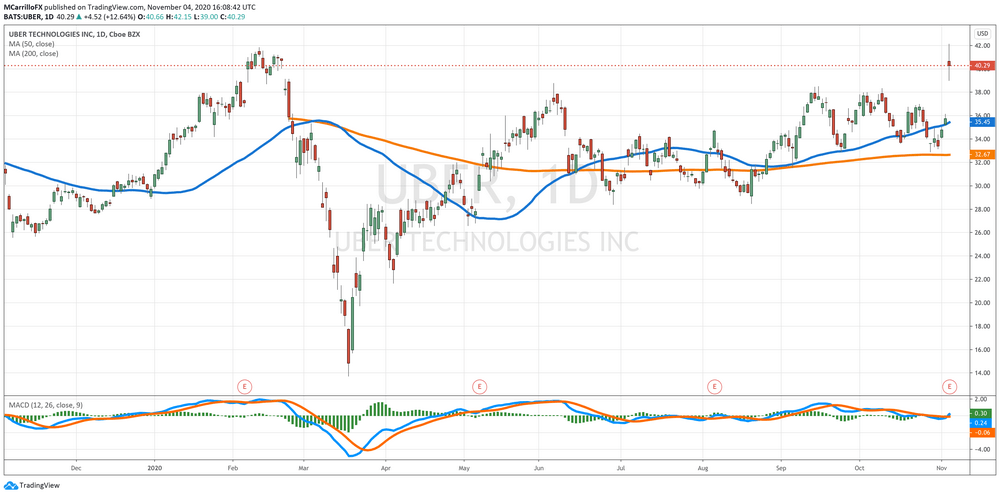 Shares of Uber reacted positively to the news and it is trading 3.13 percent higher on Monday at 35.54 dollars per unit.
The unit is now testing the 36.00 dollars per unit resistance and trading at highs since September 22.
Previously, UBER declined from the 38.00 area on September 16 to test the 50-day moving average of 33.07 dollars per unit on September 24. Then, the share bounced back on Friday and it is today rallying to 36.00 per share.
According to CFRA ratings, the share of Uber is a "buy" with a target price of 36.00 dollars per unit.
We are encouraged by early signs of a recovery in ridesharing markets that are seeing economies reopen while cost cuts in Rides and Eats now allows the potential for adjusted EBITDA profitability in 2021 even in an environment where total trips could be sharply lower.
On the other hand, New Constructs ratings recommend investors avoid Uber and see the share as "unattractive." It "ranks 371st out of 451 technology sector stocks."
New Constructs considers return on invested capital and free cash flow yield in Uber very unattractive, while economic earnings are neutral.
Meet The Author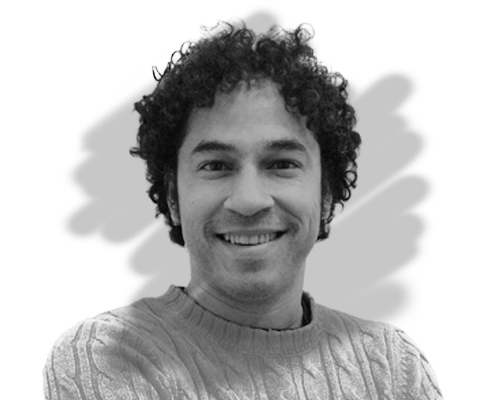 Mauricio Carrillo
Senior Reporter
Mauricio is a newer member of the team and a very welcome addition. He is a financial journalist and trader with over ten years of experience in stocks, Forex, commodities, and cryptocurrencies. This experience means he has an excellent understanding of the markets and current events.
Investing News


Dec 10th, 2020 - 4:32 PM (GMT)


Dec 9th, 2020 - 4:47 PM (GMT)


Dec 4th, 2020 - 4:58 PM (GMT)
Related Pages