Uber Stock Debut Fails, Follows Lyft's Foosteps
May 14th, 2019 - 9:00 AM (GMT)
Category - Investing News
37

Views Today
US-based transportation network operator Uber has just had its initial public offering (IPO), which took place officially on Friday, May 10. However, the stock's debut is not encouraging, as the price has tumbled over 12% at some point on Monday. CEO Dara Khosrowshahi admitted that the stock might keep under pressure for the most part of the coming months.
Uber Hit by Bearish Mood
Uber's stock, which is traded on the New York Stock Exchange with the ticker UBER, declined amid a global stock market drop caused by trade tensions between the US and China. On Monday, the share price touched the daily low at $36.58.
According to Reuters, Uber CEO Dara Khosrowshahi told employees in a memo that the stock didn't trade as well as the management had hoped.
"Sentiment does not change overnight, and I expect some tough public market times over the coming months. But we have all the capital we need to demonstrate a path to improved margins and profits," she said.
In the past two months, the company reduced its valuation expectations twice, in an effort to handle investor worries about losses.
On Thursday afternoon, Uber priced its share at $45, which came at a valuation of about $75 billion, way below the $100 billion mark that some analysts expected. On Monday, the valuation fell to about $61 billion, still larger than Wall Street giants like FedEx, Dell, or GM.
Uber stock is now competing with Lyft, another transportation network company that saw its IPO launch last April. Lyft is also struggling with declining share prices. Both firms are forced to reduce driver costs to increase profits. Earlier this month, US drivers participated in a protest in several cities asking for job security and better incomes.
How Much Are Uber And Lyft Worth?
Considering that both companies haven't provided any estimates about when they would generate profits investors find it difficult to determine how much they are worth.
Last week, Lyft said that it recorded a $1.1 quarterly loss and expected more losses this year as it controlled expenses and received more revenue from every client.
Elsewhere, Uber said in a regulatory filing that it might never become profitable.
Investors now wonder whether becoming profitable will mean higher prices for Uber and Lyft clients or reduced service standards.
Ygal Arounian, analyst at Wedbush, stated that investors had to stay calm and be patient as Uber comes to its full monetisation potential, including thanks to its ride-sharing platform and applications like Uber Freight, Uber Eats, and autonomous driving projects.
He noted:
While it will take time for the stock to settle and Uber must execute flawlessly over the coming 12 to 18 months, we believe a $100 billion+ market cap is warranted.
Arounian is confidently giving an "outperform" rating on Uber stock.
Elsewhere, Pierre Ferragu, research analyst at New Street, commented:
Uber will eventually reach high single-digit margins, as a percentage of booking, as bookings reach $200 billion.
He said Uber could hit 7% margin on bookings at some point. The analyst noted that individual usage is increasing.
Ferragu added:
Uber can grow monthly active users 3x in the US, 4x in the rest of the world.
All in all, Uber's failed debut is a rare case on Wall Street, statistics show. Few companies have managed to open below the set IPO price.
Meet The Author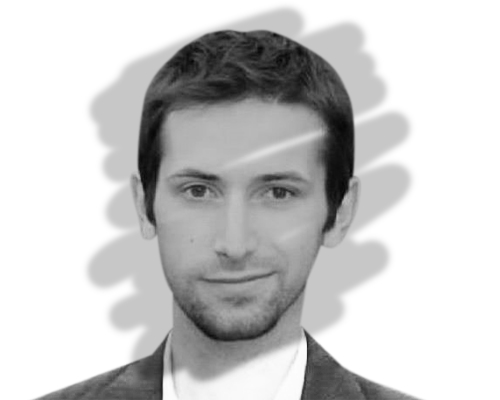 Anatol Antonovici
Senior Reporter
Anatol has been writing for our news site for a year and is the newest member of our team. While he's new to us, he's certainly not new to trading with over 10 years' experience being a professional financial journalist and working in the markets.
Investing News


Dec 10th, 2020 - 4:32 PM (GMT)


Dec 9th, 2020 - 4:47 PM (GMT)


Dec 4th, 2020 - 4:58 PM (GMT)
Related Pages