UK Citizens Lost £27 million to Forex, Crypto Scams
May 23rd, 2019 - 8:09 PM (GMT)
Category - Investing News
37

Views Today
The Financial Conduct Authority (FCA) reported on Tuesday that the UK citizens had lost the equivalent of about $34.4 million to Forex and crypto-related scams in the fiscal year 2018/2019. The British regulator said that the number of scam reports tripled last year to 1,834.
The FCA recommended potential traders to be wary of investment scams conducted via bogus trading platform promoted online.
Forex And Crypto Scams Active Online
According to the UK financial regulator, fraudsters generally use social media channels for advertising their online trading platforms that pledged quick money. The online posts are often accompanied by catchy images of luxury items, such as cars and watches, and endorsements from celebrities. The posts link to online trading platforms that look professional.
The victims might initially record some profits, which makes them mistakenly believe that the platform is genuine, and the successful outcome would go on. After the first positive returns, the fraudster will contact the trader by asking to invest more and even refer the platform to friends and family. However, the nice story suddenly ends as the returns stop while the customer account is closed.
According to Action Fraud reports, each victim was scammed out on average of £14,600 from Forex and crypto frauds during the reported period.
Pauline Smith, who is director of Action Fraud, commented:
These figures are startling and provide a stark warning that people need to be wary of fake investments on online trading platforms. It's vital that people carry out the necessary checks to ensure that an investment they're considering is legitimate.
She added:
Action Fraud is pleased to be partnering with the FCA to raise awareness of online trading scams, and we hope it will help prevent more people falling victim.
The FCA and Action Fraud will conduct the ScamSmart campaign, in which the regulator will raise awareness of online trading scams. The campaign, which is supported by the City of London Police, will encourage potential traders to verify whether an online trading platform has red flags.
Mark Steward, executive director of FCA's Enforcement and Market Oversight, commented:
We're warning the public to be suspicious of adverts which promise high returns from online trading platforms.
For several months, crypto-related ads on Facebook were not possible after the social media giant imposed a ban that also touched upon binary options. However, the platform recently eased the crypto ads ban, perhaps because it plans to launch its own digital coin soon.
FCA Wins Case Against Unauthorised FX Firm
On Wednesday, the FCA announced that it had won a case against Xcore Capital Limited, which is an unauthorised Forex platform provider. It applied last week in the High Court, which recently declared that Xcore and Jonathan Chitty had conducted an unauthorised investment scheme that took over 1 million pounds from investors as deposits. However, only a small amount of the funds was ever used for trading.
Clients gave their funds to Xcore to generate 6% annual return, as the unauthorised service claimed that it would trade their money on foreign exchange and equity markets. However, the greatest part of the funds was used to build an office in Mayfair, pay brokers' salaries and personal spending of Jonathan Chitty, who used £102,000 to invest in cryptocurrencies, £58,000 spent on luxury items, £24,000 on a Rolex watch, and £20,000 for his wedding.
The order requires the company and Mr Chitty to pay £917,231 to the FCA, which represents the full amount of all outstanding sums owed to clients. Then the regulator will distribute the money to clients.
Mark Steward commented:
Prompt action by the FCA stopped this scheme in its tracks and prevented victims incurring much greater losses.
He added:
Consumers should be especially wary when contacted out of the blue about an investment opportunity, and about financial services firms offering investment opportunities without FCA authorisation. If they're not authorised, it's probably a scam.
Meet The Author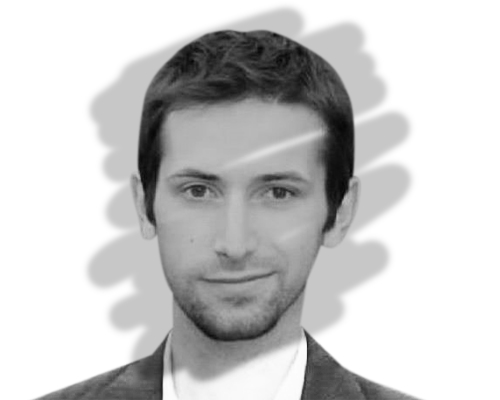 Anatol Antonovici
Senior Reporter
Anatol has been writing for our news site for a year and is the newest member of our team. While he's new to us, he's certainly not new to trading with over 10 years' experience being a professional financial journalist and working in the markets.
Investing News


Dec 10th, 2020 - 4:32 PM (GMT)


Dec 9th, 2020 - 4:47 PM (GMT)


Dec 4th, 2020 - 4:58 PM (GMT)
Related Pages