Wahed Raises 25M to Expand Its Sharia-Compliant Investment Platform
Jun 9th, 2020 - 3:26 PM (GMT)
Category - Investing News
37

Views Today
Sharia Law friendly investment platform Wahed secured $25 million investment in a round led by Saudi Aramco Ventures, the investment arm of the conglomerate Saudi Aramco. According to information published by Reuters, the series was also joined by existing investors, Beco, Cueball, Rasamee, and Dubai Cultiv8.
The money will be implemented to help expand Wahed into new markets, the global Islamic money industry, and to take into the 2B Muslims world.
Customized markets are the key opportunity right now. It is well known that the most successful innovators and entrepreneurs did not come out always with a breathtaking technological product, but with ideas on how to improve a product, how to solve a problem, and how to make a dent in a segmented industry.
Well, New York based sharia-compliant investment platform Wahed identified the needs of investment tools for Muslim companies and Islamic traders. So, what did they do? Wahed launched the world's first halal robo adviser in 2016.
As you may know, the Quran and Sharia law extend to all aspects of life, including business, social relationships, finances, and the way you spend and borrow money. In accordance with the Sharia Law, you can not earn money from interest. Neither you can't pay interest or buy or invest in companies focused on alcohol, pork, gambling, or tobacco, among others.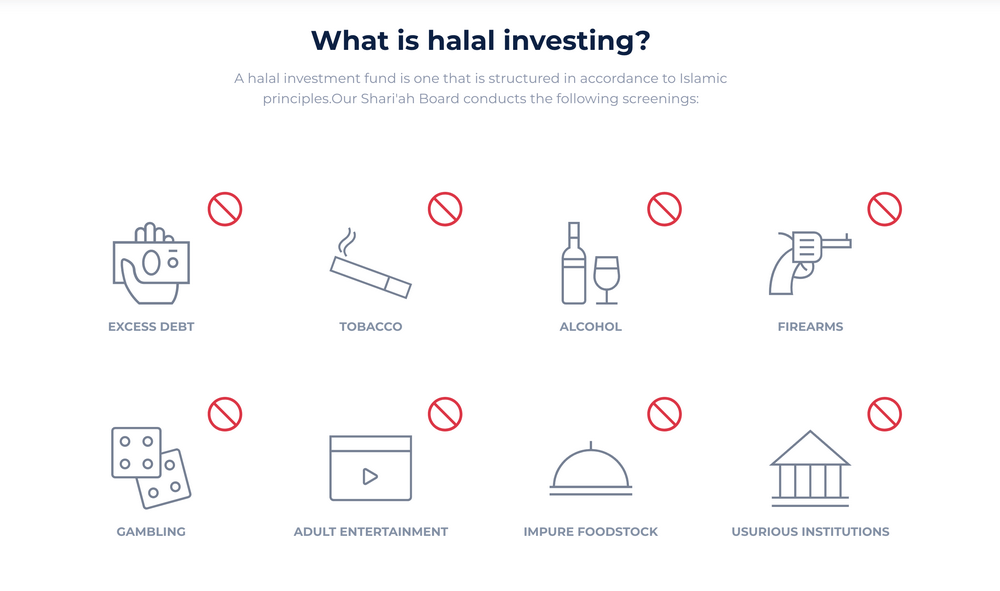 In that framework, Wahed Ventures managing director Wassim Basrawi commented that Sharia compliant products are the key for Wahed. He affirmed in a statement that their mission to provide ethical investment remains healthy.
We believe in Wahed's mission to provide ethical investing. The company has taken the lead in delivering investment services to one of the world's fastest growing sectors – Islamic Finance. Wahed is also, in the true spirit of FinTech, helping to broaden the investment landscape.
So, What is The Halal Robo Adviser?
Wahed developed a customized product to take into an opportunity on Muslin markets. It offers ETFs and indexes Sharia compliant. All in its brand automated Islamic investment platform.
The company offers financial and operation screenings for all potential investments offered to its customers.
As Wahed follows AAIOFI standards, the firm does a financial screening in which "Investments are screened for the presence interest, or Riba, as well as certain debt ratios."
As a second step, Wahed performs an operational screening where it "ensures that all contracts, processes, and decisions are taken in compliance with Islamic Ethics."
They call the whole process the 'Purification Methodology as the website says:
Purification is the cleansing process that requires any investment income that might have been generated from unlawful activities according to Islamic principles be given to charity.
Finally, they give a certificate of compliance for all companies involved in their ETFs, indexes, or any other investment instrument the company offers.
With businesses in the United States and the United Kingdom, the platform has over 100,000 clients globally. Since its foundation in 2015, the investing company has raised a total of $40 million.
$25 Million For Global Expansion
With the platform currently running in the United States and the United Kingdom, the company is now planning to take into Muslin markets such as Malaysia, Saudi Arabia, Nigeria, India, Indonesia, and the CIS.
Wahed is seeking regulatory approval in 20 more countries. As for now, it has licenses in Saudi Arabia and Malaysia, where Wahed got the first Islamic Robo Advisor license in the country.
Junaid Wahedna, CEO of Wahed, highlighted:
We're excited to have the support of Aramco Ventures as we foray into the Saudi market. We consider Aramco a strategic long-term partner in both the Kingdom and the rest of the world.
Previously, Wahed was valued at $100 million in 2018, when it raised $8 million. Now the valuation remains unknown.
Meet The Author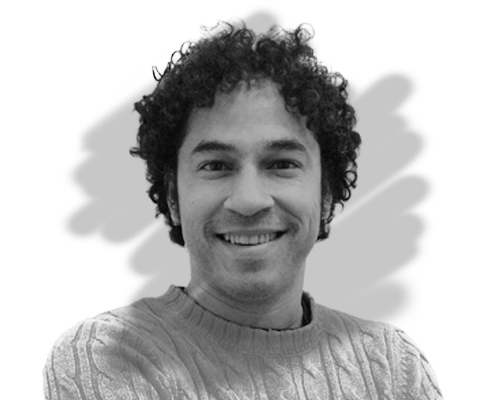 Mauricio Carrillo
Senior Reporter
Mauricio is a newer member of the team and a very welcome addition. He is a financial journalist and trader with over ten years of experience in stocks, Forex, commodities, and cryptocurrencies. This experience means he has an excellent understanding of the markets and current events.
Investing News


Dec 10th, 2020 - 4:32 PM (GMT)


Dec 9th, 2020 - 4:47 PM (GMT)


Dec 4th, 2020 - 4:58 PM (GMT)
Related Pages