Weekly Market Review - April 15-19
Apr 19th, 2019 - 10:17 AM (GMT)
Category - Investing News
40

Views Today
The current week has been dominated by low volatility in the Forex market. Euro has been among the biggest losers, falling 0.50% against the USD and 0.58% against Japanese yen. However, it slightly increased in the pair with the British pound, adding 0.10%.
In the cryptocurrency space, Bitcoin added over 1% for the week, currently trading at around $5,278. The market is generally stable these days.
Here are the most important economic updates of this week:
Macroeconomic News
US Retail Sales Surge 1.6% in March
US retail sales showed that biggest boost in over one and a half years last month, driven by households that purchased vehicles and other goods. On Thursday, the Commerce Department announced that the retail sales index jumped 1.6% in March, up from a forecast growth by 0.9% and an unrevised figure at 0.2% in February. In annual terms, the index gained 3.6%. Core retail sales, which exclude cars, gasoline, building materials, and food services, added 1.0% in March after a February decline by 0.3%.
Eurozone Inflation Still Below ECB's Target
The growth of Eurozone's consumer price index (CPI) slowed last month, and the core inflation dipped, which is in line with initial forecasts and a potential negative signal for the European Central Bank (ECB). On Wednesday, Eurostat announced that the CPI index in the eurozone added 1.4% in March year on year, after February's reading at 1.5%. The ECB's inflation target is just below 2.0%. In monthly terms, the CPI's growth was 1.0% after a 0.3% increase in February. Core CPI fell 1.0% in March.
EU Car Sales Decline
Car registrations in the EU fell 3.6% last month, according to the European Automobile Manufacturers Association. Thus, registrations in the EU countries fell to 1.77 million automobiles in March, down from 1.84 million the previous year. The auto market is in bearish mood as it deals with massive cuts to average CO2 emissions and drastic fines. Nissan and Ford models showed the biggest drops in sales, with deliveries falling 29.4% and 15.5% respectively.
China's GDP Performance Surprises Economists
China's economic growth in the first quarter of 2019 was higher than anticipated. Data released by the National Bureau of Statistics showed that China's GDP growth was 6.4% in Q1, compared to analysts' forecasts at 6.3%. However, the reading was way below last year's Q1 growth of 6.8%. A separate report showed that China's industrial production surged 8.5% last month in annual terms, above economists' estimates at 5.9%. Retail sales index in March was also higher than expected. Thus, the recent set of Chinese data relieves concerns related to global economic growth deceleration.
Japan's Exports Drop Again
Japanese exports declined for the fourth month in a row in March, as the poor performance of the global economy continues to put pressure on the economy. Thus, exports fell 2.4% year on year last month, compared to a 2.7% decline forecast by economists, and after a 1.2% drop in February. Exports to the US increased for a sixth month, by 4.4%, while sales to China declined. Japan's imports rose 1.1% in March, below analysts' estimates of +2.8%.
Brazilian Economy Registers Slow Start in 2019
The economic growth in Brasilia slowed in February by the most in nine months, according to the central bank's IBC-BR economic activity index updated on Monday. The reading adds to worries related to the lazy start of the largest economy in South America. The index, which is regarded as a leading indicator of GDP, declined by 0.73% in February compared to the previous month, after a 0.31% drop in January. The data is weighing on new President Jair Bolsonaro, who has to support the economic recovery.
Upcoming News to Watch
As we are moving towards Easter, the most important holiday for the Christian world, most of the markets are closed this Friday. Next week will continue with the same passive activity. Thus, on Monday, the markets in the UK, Germany, Australia, Spain, France, Switzerland, Hong Kong, and other countries will be closed.
One of the most important updates will come on Thursday from Japan, where the central bank will publish its monetary policy statement. During the same day, markets in Australia and New Zealand will be closed due to the Anzac Day holiday.
Meet The Author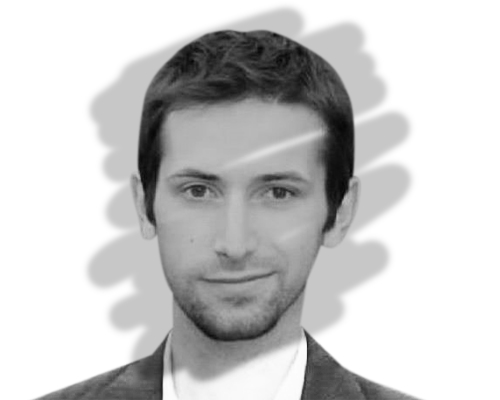 Anatol Antonovici
Senior Reporter
Anatol has been writing for our news site for a year and is the newest member of our team. While he's new to us, he's certainly not new to trading with over 10 years' experience being a professional financial journalist and working in the markets.
Investing News


Dec 10th, 2020 - 4:32 PM (GMT)


Dec 9th, 2020 - 4:47 PM (GMT)


Dec 4th, 2020 - 4:58 PM (GMT)
Related Pages