Wells Fargo CEO Steps Down
Apr 2nd, 2019 - 9:56 AM (GMT)
Category - Investing News
31

Views Today
Investors shouldn't hurry to invest in Wells Fargo (NYSE: WFC) stocks after the news that CEO Tim Sloan was retiring from the US-based banking giant. At least, this is the recommendation of Quint Tatro, founder and investment chief at Joule Financial. Soon after the announcement about retiring, investors were bullish and pushed the stock price up over 60 cents on Friday. Some investors had the impression that a strong uptrend was starting, but the correction came within several hours.
Investors Shouldn't Buy WFC For Gains
Tatro argues that investors may invest in WFC for dividends rather than for gains from the stock price. He told CNBC:
If you want to own a stock like this for the dividend, I think that's fine, but if you're looking for any sort of capital appreciation or upward bias over the next year or so, I think you're going to be sadly mistaken. It's a classic value trap.
However, even if investing in Wells Fargo for dividends seems to be a solid bet, as it pays about $7 per share, the problems around the bank exceed the potential benefits of an investment.
The problem is, obviously, they have a major public issue. They lost all trust.
Tatro said.
He added that Sloan's retirement should be viewed as positive news, but the bank has to bring a good replacement – someone who will be open to innovation. 50% of Wells Fargo's business is community banking while 20% is wealth management – to areas that are currently being disrupted. The bank should regain confidence by implementing innovative approaches. Two of its main businesses are changing while the bank is doing nothing about it, which is a big mistake, according to Tatro.
Todd Gordon, founder of TradingAnalysis.com, was slightly bullish on the WFC stock, stating that the stock has been in an uptrend for years. He told CNBC:
"If you look at the map of where we've been post-2009, it's traced a very nice parallel channel here. We've not quite broken that uptrend that's been in play for nine years now."
Despite everything, he admitted that he agreed with Tatro's suggestion that the bank wasn't providing the best services in the financial sector. Gordon revealed that he held the shares of JPMorgan and Bank of America in his portfolio and wasn't betting on WFC.
Wells Fargo CEO Steps Down Amid Scandals
On Friday, Wells Fargo surprised everyone with the sudden dismissal of CEO Tim Sloan, who has been at the bank for over 30 years and acted as CEO starting from 2016. The Board of Directors appointed C. Allen Parker, former General Counsel at the bank, as interim CEO and President. Sloan stated:
It has become apparent to me that our ability to successfully move Wells Fargo forward from here will benefit from a new CEO and fresh perspectives. For this reason, I have decided it is best for the Company that I step aside and devote my efforts to supporting an effective transition.
The news comes amid a series of scandals that have hit the bank since 2016. Wells Fargo was accused of creating deposit and credit card accounts for millions of clients with their consent. The company was required by the Consumer Financial Protection Bureau to pay $185 million in fines, the largest amount in fines issued by the agency.
Andy Gilman, head of CommCore Consulting, commented on Sloan's resigning:
As good as a guy as he is, he is still associated with the old Wells Fargo. And just like baseball, you can't fire the whole team. So, you fire the manager.
However, this might not be enough for a solution, and it seems Wells Fargo is making only the first steps for a major transformation. The bank wants to hire an outsider for the new CEO position, though it will be difficult to persuade an experienced stranger to take this new role.
Meet The Author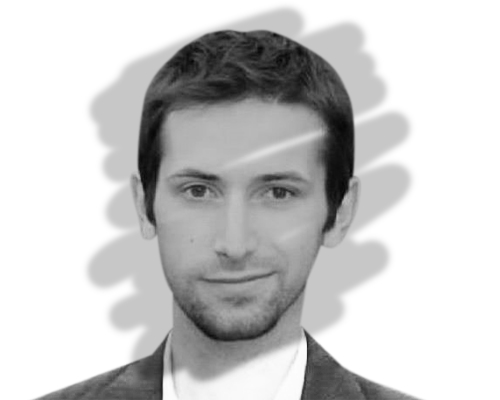 Anatol Antonovici
Senior Reporter
Anatol has been writing for our news site for a year and is the newest member of our team. While he's new to us, he's certainly not new to trading with over 10 years' experience being a professional financial journalist and working in the markets.
Investing News


Dec 10th, 2020 - 4:32 PM (GMT)


Dec 9th, 2020 - 4:47 PM (GMT)


Dec 4th, 2020 - 4:58 PM (GMT)
Related Pages