Top Rated Forex Sites
Over 80+ pairs to trade now
Established, with ASIC licensing
Added benefits for prolific traders
Social and copy trading available
Customer support office hours only
Website navigation not the best
Deposit Methods




151 visited this site today
Editors Summary
Whether you are looking for FX trading that is suitable for a beginner or you have more experience and are looking to invest more, Vantage FX makes an excellent all-around choice. As one of the few brokers to offer a deposit bonus for adding funds of over $1,000, you can also enjoy added incentives. With strict regulation from ASIC and a good reputation with good reviews across the board, there is no reason for Vantage FX not to be on your shortlist.
#2

- InstaForex: Best Free Demo
Over 100+ pairs to trade now
Adapted for worldwide Forex traders
Website packed with information
Unique educational tools & features
Mobile apps are resource-hungry
All withdrawals generate a fee
Deposit Methods




84 visited this site today
Editors Summary
InstaForex has a history dating back to 2007 and while some brokers remain static, this one has always moved forward. It has always reacted appropriately to the changing economic and regulatory needs of clients, hence the decision to 'split' into two entities. For anyone, in any part of the world, the InstaForex brand is one to add to your shortlist of brokers. We rarely get to review a broker that has so much to offer to its clients.
#3

- IronFX: Best Mobile App
Over 90+ pairs to trade now
Regulated, with 3 'Tier 1' licences
8 different accounts to choose from
Contests for demo and live traders
No crypto trading pairs offered
Website difficult to navigate
Deposit Methods




34 visited this site today
Editors Summary
Apart from no obvious deposit bonus, this broker seems to tick all of the boxes for both new and experienced traders. Their trading platform is reliable and suitable for all levels of traders. They have a number of account options to choose from, and they offer plenty of useful insights into the world of Forex trading. With licensing and regulation from some of the world's most recognised financial regulators, they are one to consider.
Risk Warning
/
Ad Disclosure
Risk Warning: The products offered by the companies listed on this website carry a high level of risk and can result in the loss of all your funds. You should never risk money that you cannot afford to lose.
Ad Disclosure: Some of the links that you will find on this website are advertisements for which we do receive financial gain for referring new customers.
Forex Sites in South Africa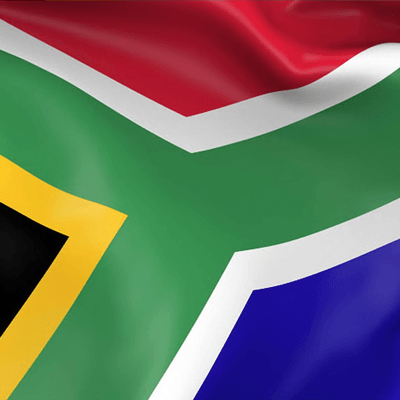 There are many benefits to using a local broker. Many new traders like the fact that they are local and licensed and regulated by the FSB. Choosing a local broker that is registered in South Africa gives that feeling of security. The address of the company is more familiar, and you may feel that your money is more secure. That said there is a lot to be said for using an offshore broker that is well licensed and regulated. Let's take a look at the benefits you should be looking for:
Welcome Bonuses And Deals
These often take one of two forms, either a no deposit bonus or a deposit bonus. The deposit bonus is usually a percentage of the money deposited when you open an account and can range between 10-100%. Many are generally around the 25% mark. A no deposit bonus can be $25-$50 and used to make your first few trades on the platform without risking any of your funds.
Good Payouts
A Forex payout ranges from approx. 70-85%. Sometimes they are lower and sometimes higher. What you are looking for is something that isn't so low that it's not worth it and something that isn't too good to be true (they usually are). Remember you will pay a commission out of your payout, and you will also incur other fees for trading; tax, withdrawal fees and transaction fees in the main.
Mobile Trading
If you are looking to begin your trading experience, the chances are you don't want to be stuck behind a computer to trade. With advancements in mobile technology as long as you have a smartphone or tablet and an internet connection you should be able to trade on the move. Look for a platform that either offers a mobile app or a mobile-friendly website.
The Demo Platform
As well as using welcome bonuses to practise trading, the demo platform is also an ideal way to test your skills and get used to the trading environment. Using a demo account, you can trade with the virtual funds on a virtual version of the live platform. This allows you to get used to the functions, controls and the various methods of trading.
Broker Fees And Tax
Todays Top Traders
| | | | |
| --- | --- | --- | --- |
| Trader | Broker | Pair | Profit |
There are some misconceptions about paying tax on Forex trading profits in South Africa. Many believe that as they generate income abroad and have an offshore bank account, this makes them exempt. This is not the case. The law applies to all residents of South Africa who generate income regardless of where it comes from.
All Forex trading profits must be declared to the South African Revenue Service (SARS) at the time of the self-assessment tax return, and any income tax due must be paid. Income is taxed at between 18% and 45% - there is no threshold at where tax begins and no tax-free allowance.
When it comes to fees, then there are a few to consider. They aren't hefty fees, but they need to be taken into account. These include
Fees for a successful trade - Deducted at source from earnings
Withdrawal fees - Usually a fixed fee, charged each time you make a withdrawal
Transaction fees - Payment providers can charge a transaction fee, especially if trading in a different currency
Currency conversion fees - If you are trading with an offshore broker then you are likely to incur these fees unless you have a bank account in the same currency
All of these fees, while small, soon add up and should be considered when you are choosing your payment provider, broker and the withdrawals that you make. You can minimise them by making fewer withdrawals and fewer transactions. If you are going to make lots of small deposits, consider changing this to less frequent, larger ones. Make fewer, larger withdrawals as well. The savings will soon add up.
South African Licencing
There aren't any laws against Forex trading in South Africa. There are however strict regulations. This is mostly to prevent you from using offshore brokers. The South African authorities want to keep the money in the country and therefore make it tough for foreign brokers to operate in the country. They also make it tougher to purchase other forms of currency and move it around.
As part of the regulation, you are limited to the amount you can spend with a Forex broker but not the profits that you make. That limit is 4 million rand, so you need to spend it wisely. A further 1 million rand can be applied for, but there is some severe form-filling involved. These restrictions mean that many South African traders will open up a bank account in another country as credit card use overseas can be very restrictive.
The deposit bonus is a percentage (between 10-100%) of money deposited.
How we Recommend Brokers
We take your Forex trading experience very seriously and are committed to ensuring that you have the best possible experience. Our team of experienced traders and financial experts go to extreme measures to make sure that the information they furnish you with is accurate, relevant and up to date.
We scour the market looking for the very best for South African brokers that offer the best Forex trading experience. We investigate each aspect of a Forex broker from the welcome bonuses they provide to the mobile trading experience that they deliver. We test their demo accounts, their customer service and the ease of use of the platform in general.
Once we have ascertained all of the facts from our research and trading experience, we put together a detailed and comprehensive review. This review will analyse each aspect of trading, and we score each broker based on several criteria. This is designed to save you time when searching for the right one for you.
Rather than you having to scour the internet looking for relevant brokers and trying to work out, which is the best choice, we give you an excellent selection to make your final choice from. Once you open an account with a broker you can be confident that you will receive the best trading experience.
Our Review Rating System (More Info)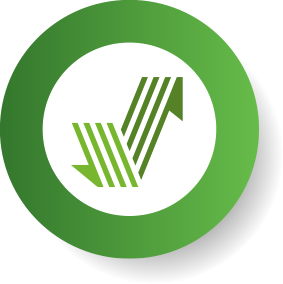 Account Types
Banking & Payouts
Bonuses & Promotions
Mobile Trading
Trade Types
Special Features
Customer Support
Expert Reviews
Frequently Asked Questions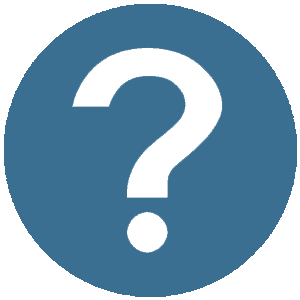 Top Rated Forex Site
Over 80+ pairs to trade now
Established, with ASIC licensing
Added benefits for prolific traders
Social and copy trading available
Customer support office hours only
Website navigation not the best
Deposit Methods








139 visited this site today
Risk Warning
/
Ad Disclosure
Risk Warning: The products offered by the companies listed on this website carry a high level of risk and can result in the loss of all your funds. You should never risk money that you cannot afford to lose.
Ad Disclosure: Some of the links that you will find on this website are advertisements for which we do receive financial gain for referring new customers.
Meet The Author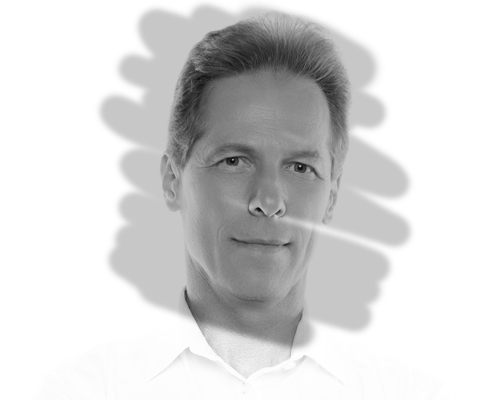 Samuel Lowes
Fund Manager
Contributing to the website since 2012 we are one of many consultancy projects Samuel works on. With 38 years of experience in finance, insurance and foreign exchange his combined knowledge makes him an effective operator.
Related Pages