How to Avoid Online Trading Scams
Updated May, 2022
33

Views Today
Forex trading is a popular investment opportunity for many traders, but if you are new to trading then there are some things that you need to be acutely aware of first. While there are a large number of reputable brokers offering their services to traders across the world, unfortunately there are also those looking to make money from unsuspecting victims.
As a new trader, you may not know what you are looking for or be equipped to recognise a Forex trading scam. Obviously, this will cause you some concern when you are looking to invest your money. There are vital things to look out for though to ensure that you choose to trade with a genuine Forex broker and avoid subscribing to any of the services that proclaim to make you thousands of dollars.
Guide Summary


This guide explains how to spot and avoid common online scams such as Forex signal sellers, managed investment funds and fake broker companies designed to defraud investors.


Because the Forex market is not fully regulated, disreputable individuals can establish scams to pose as legitimate brokers. Always check online reviews and verify company credentials before investing.


Don't be put off by the scammers, there are ways to protect yourself. Don't rely on Google ads, research forums and consumer pages to check the brokers you want to consider.


Consider brokers that offer demo accounts and attractive bonuses, but be wary of offers that seem too good to be true. Check brokers are licenced by checking the regulator's website.
A Typical Scam Example
There are many Forex trading scams that are operating under the radar; others are just bold and offer their amazing deals in plain sight. While there are many fake "opportunities" operating in various countries around the world, there are some that are more common than others.
Among the popular schemes designed to relieve you of your hard-earned cash are fake Forex signal sellers, managed investment funds and the everyday old dishonest scam broker. A phoney Forex broker will talk a good game; they will offer you amazing spreads, promise that you will make significant returns and even go so far as to provide fake testimonials.
What happens when you make a deposit? Well, you can be sure you won't see your money again. Unfortunately, while the Forex market is subject to a certain amount of regulation, it is not entirely regulated which makes it possible for scam brokers to operate in the main arena, often giving the industry a bad name.
Why Forex Scams Exist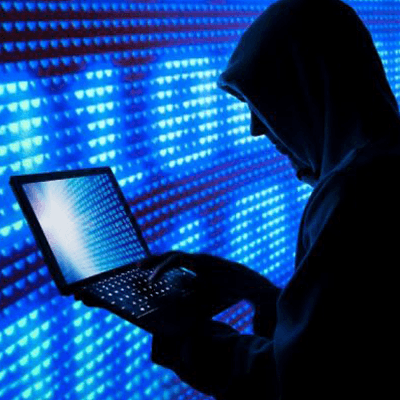 To honest, hardworking people, the mere fact that these scams exist can be mind-boggling. Why would anyone want to carry out this kind of fraud and deception? Well, unlike those who have solid morals, some people will stop at nothing to make a quick buck, even going to criminal lengths to defraud millions of people from hard-working and respectable people like yourself.
Because the market is not entirely regulated, just like binary options, anyone can set up a trading platform and sell their services. All they have to do is emulate what all the honest brokers are doing and make you buy into it. If you are new to trading, it is likely that you will not know how to spot a scam broker and will see only the promise of good returns.
With no experience, how do you know what you should be looking for? It is this lack of knowledge that encourages rogue brokers to entice new traders to open accounts and deposit their funds. While brokers in most countries are required to operate with a trading license, this does not apply to every country. It is only a matter of time before they get discovered, but this gives them enough time to make a substantial amount of money from innocent investors like yourself.
How You Can Spot a Scam
The first thing to understand is that to make a scam attractive, it often appears too good to be true. This is the first alarm bell that should ring. If it sounds too good to be true, it usually is. Other key things that will help you to stop a fake broker are the online reviews and feedback that you find about them online.
If you carry out the simple exercise of entering the company name into Google and they are operating under false pretences, you will discover a lot, including lots of online forums with stories from others that have been defrauded of their cash. Of course, if it is a new scam, this might be a little more difficult, but it is always worth checking before signing up with a broker.
Check to see if the broker is licensed. This should be at the footer of their website and include the logo of the broker and the licensing or regulation number.
You definitely don't need to be a victim if you know what to look out for.
How to Avoid Being a Victim
Don't be put off by the existence of scam Forex brokers. You don't need to be a victim if you know what to look out for. Exercise caution when choosing your broker. The company or parent company must be licensed, and they must be regulated. Look for those that carry CySEC, ASIC or MiFID licensing logos and numbers, for example.
If you carry out a little online research, you can find the most popular brokers that are universally recommended. Often the best brokers are recommended multiple times as brokers that offer a whole host of benefits. Be careful how you choose them as well. Just because you see them listed in the Google ads, for example, doesn't mean they are legitimate. Any company can pay for these spots.
See if the broker offers a welcome bonus and demo account. Also, it's always a good idea to look for the deposit they require and the terms and conditions attached to this. If you can afford to lose a small amount, then deposit the minimum. Don't let the existence of these scam operations deter you from enjoying Forex trading. For more help and advice on online scams or scams, in general, please visit the resources below;
Meet The Author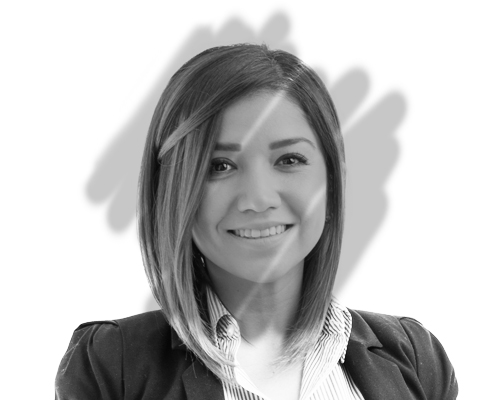 Jessica Green
Financial Analyst
Jessica has written for us for 5 years and offers a unique perspective due to her having worked in the financial industry internationally. In fact, Jessica has worked in a staggering 8 countries including Germany, China and the USA.
Related Pages