Top Rated Forex Sites
Risk Warning
/
Ad Disclosure
Risk Warning: The products offered by the companies listed on this website carry a high level of risk and can result in the loss of all your funds. You should never risk money that you cannot afford to lose.
Ad Disclosure: Some of the links that you will find on this website are advertisements for which we do receive financial gain for referring new customers.
Forex Sites in Canada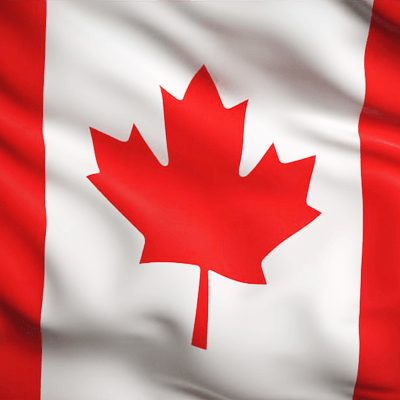 Using a local Canadian broker is reassuring to many. The fact that they are a "homegrown" company, licensed and regulated in the country acts as a sort of assurance that the broker is reliable. That said there are many international brokers that offer their services in Canada. These are equally as beneficial to trade with. The key is to look out for some core factors including:
Welcome Bonuses And Deals
With a market that is becoming more and more saturated with both traders and brokers, they are all competing to get your attention. To do this effectively, many brokers offer competitive bonuses. These are usually a no deposit bonus so that you can try the site at no risk to yourself or a deposit bonus to ensure that you have more money to trade with.
Customer Service
If you are new to trading, then you are probably looking for some reassurance that your questions and queries can be answered effectively and efficiently. Excellent customer support is essential if you want to be able to get hold of the company. Look for a live chat assistant. Also scroll to the bottom of the website and find the "contact" button. What options do you have to get in touch with the broker?
Mobile Trading
If you, like most of the population, like to carry out your daily transactions on the move, then you will want a broker that offers a mobile solution. You will need to find a broker that provides either an app for Android and iOS or a website that is mobile responsive (delivers a mobile version of the website). To be honest at this stage of the game, it would be unlikely that you will find many Forex brokers that don't have a suitable mobile offering.
Currency Pairs
For many, the draw of Forex is trading in their currency vs another. You might feel more comfortable dealing in CAD/USD or similar pairs. Most brokers will offer the main currency pairs as standard but not less popular pairs like minors or exotics. If you would rather have the choice then you need to select a broker that offers an extensive and varied selection.
Broker Fees And Tax
Todays Top Traders
| | | | |
| --- | --- | --- | --- |
| Trader | Broker | Pair | Profit |
Unlike most countries where Forex profits are treated and taxed as income, in Canada, it is subject to Capital Gains tax. Usually this means that 50% of the profit is taxed and the other 50% is not, however, this is subject to change as with any tax laws. If you are unsure then it is best to seek the advice of a financial expert who will be able to help. Usually you can print out a copy of your trading history and take it to an accountant who will have experience in this field.
With regards to fees, there are a number to consider. Many brokers charge a withdrawal fee. This is usually a small fee charged to administer the withdrawal. Often a few dollars, it is a fixed fee per transaction. The advice here is to keep drawdowns to a minimum rather than withdrawing daily.
The main fees will be deducted before you receive any profits from successful trades and will be the commission on your trades. In addition to this your payment provider may charge a transaction fee, and you may have to pay a currency conversion fee.
Canadian Licencing
In many countries, Forex trading is overseen by one regulatory body. In Australia, this is ASIC, and in the UK it is the FCA. In Canada, however it is not that simple. There is no national regulatory body that oversees the industry; it is done on a regional basis. Here are the following regional regulatory authorities for Canada
British Columbia - BCSC - British Columbia Securities Commission
Quebec - AMF - Autorite des Marches Financiers
Ontario - Ontario Securities Commission
While there are no specific national regulators, the Canadian Securities Administrators implemented registration rules for Forex trading in Canada in 2009. There are also other regulatory bodies such as the CFTC, the NFA, IIROC and the CIPF that regulate specific sectors of the financial markets.
When choosing a broker that is not licensed in Canada, it is wise to look at what licensing they do have. If you want to select a broker that is licensed look for CySEC, FCA, ASIC and MiFID. These usually indicate a well-regulated broker. If you are unsure, we offer a comprehensive list of recommended brokers.
There are many international brokers that offer their services in Canada.
How we Recommend Brokers
Our job is to make your Forex trading experience a much easier one. It can take hours to trawl through the internet assessing the various Forex brokers and selecting the right one. That's why we do it for you. Our team of financial and trading experts, review the different Canadian, and international, brokers on several criteria.
They look at the overall performance of a Forex broker and not just one or two aspects. They test the functionality of the platform and if the broker offers an excellent mobile trading experience. They also look at the assets offered, the welcome bonuses and deals and the payouts. They check for licensing and regulation and that the broker is committed to providing an excellent, reliable service.
Once they have all of this information, they compile a comprehensive review of each broker and score them on the different aspects. We are committed to ensuring that our information is accurate and up to date and that it assists you when selecting the right broker for you. You can be confident that we only put our name to the best and that the shortlist that we provide will make your decision much more straightforward.
Select those that best fit your requirements, visit the sites, get a feel for each broker and then make your final decision. Finally, all that is left to do is enjoy your trading experience.
Our Review Rating System (More Info)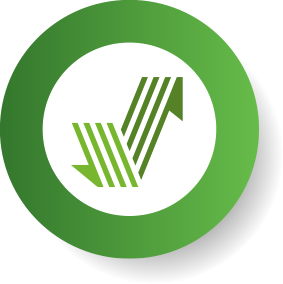 Account Types
Banking & Payouts
Bonuses & Promotions
Mobile Trading
Trade Types
Special Features
Customer Support
Expert Reviews
Meet The Author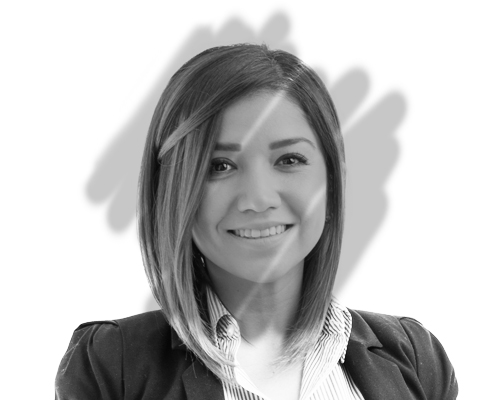 Jessica Green
Financial Analyst
Jessica has written for us for 5 years and offers a unique perspective due to her having worked in the financial industry internationally. In fact, Jessica has worked in a staggering 8 countries including Germany, China and the USA.
Related Pages
Investing News


Dec 10th, 2020 - 3:29 PM (GMT)


Dec 9th, 2020 - 4:48 PM (GMT)


Dec 9th, 2020 - 4:47 PM (GMT)