1.9 Million Adults Have Cryptocurrencies in The United Kingdom
Jun 30th, 2020 - 4:31 PM (GMT)
Category - Crypto News
33

Views Today
Around 3.6 percent of the people in the United Kingdom own cryptocurrencies in 2020; however, only a few persons hold considerable amounts of money, a report published by the FCA says.
According to research conducted by the Financial Conduct Authority in the United Kingdom, around 1.9 million adults currently held crypto assets in Britain.
The quantitative study, titled "Cryptoasset Consumer Research," increases the understanding of the market size, consumer profiles, and attitudes towards crypto assets in the queen's islands.
The research found that 75 percent of people who own cryptocurrencies have under 1,000 pounds. Fifty percent less than 250 pounds. In that line, less than 1 percent of the UK population held 80 percent of the country's crypto asset wealth.
In terms of brokerages, only the 5 percent of crypto owners use only UK based exchanges. A considerable differential with the 83 percent of investors that have accounts in non-UK based exchanges. Twelve percent of people use both UK and non-UK based platforms.
In the United Kingdom, 63 percent of crypto owners have Bitcoins, while 33 percent hold Ether, and 22 percent Litecoins.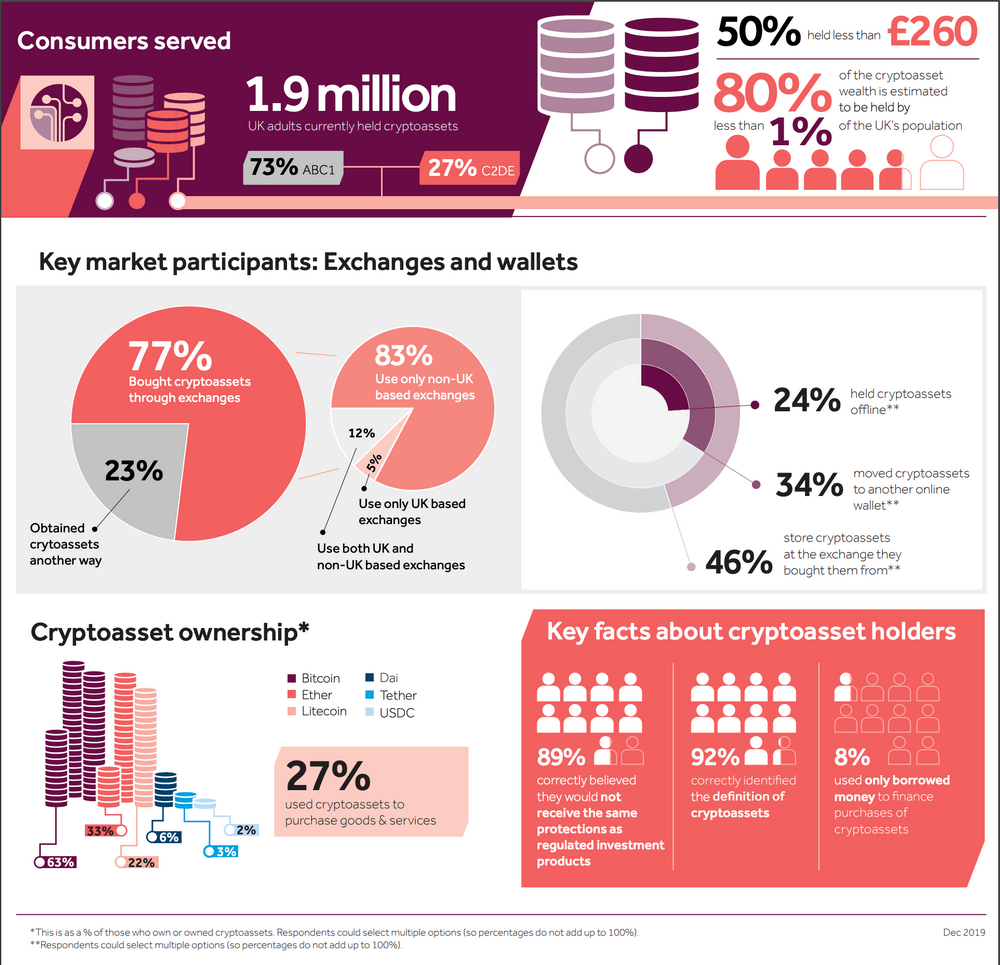 Why do People Buy Cryptos?
People buy cryptos because they do believe digital assets will be the next thing that can make them millionaires.
The most popular reason for consumers buying cryptocurrencies was as 'as a gamble that could make or lose money,' acknowledging that prices are volatile.
The research says.
However, 12 percent of buyers never monitor the value of their crypto investments, while 15 percent of owners regret having initiated a crypto purchase.
In the institutional front, ads are an essential key decision maker in the crypto world as most people acknowledge that adverts can influence their consuming journey.
The study states:
45% of all current and previous cryptocurrency owners said they had seen a cryptocurrency related advert. Of these, 35% or approximately 400,000 adults, stated it made the purchase more likely. 16% of current and previous cryptocurrency owners were influenced by an advert.
People who hold or held cryptocurrencies rose to 5.53 percent in 2020, a significant increase from 3 percent calculated in the 2019 FCA Consumer Research. Now, around 2.6 million people have owned cryptos at any point.
Meet The Author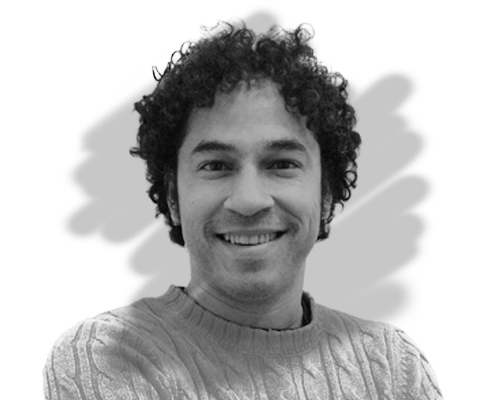 Mauricio Carrillo
Senior Reporter
Mauricio is a newer member of the team and a very welcome addition. He is a financial journalist and trader with over ten years of experience in stocks, Forex, commodities, and cryptocurrencies. This experience means he has an excellent understanding of the markets and current events.
Investing News


Dec 9th, 2020 - 4:48 PM (GMT)


Dec 8th, 2020 - 4:22 PM (GMT)


Dec 7th, 2020 - 4:48 PM (GMT)
Related Pages