Amazon up After a Strong Q2; is AMZN Going to $4,000?
Jul 31st, 2020 - 5:38 PM (GMT)
Category - Investing News
33

Views Today
American multinational technology company based in Seattle, Amazon, reported a better than expected corporate earnings after the bell on Thursday. It is rallying on Friday, as the company beat even the most optimistic estimates.
Besides, the quarterly report is being very welcomed in Wall Street, and the Amazon stock is getting over 25 price target increases from analysts and firms. Some of them with outstanding expectations of around $4,000 per share.
According to the report, Amazon crushed top and bottom lines, including double digit revenue growth year to year.
Amazon Numbers
The company founded by Jeff Bezos reported a second quarter GAAP earning per share of 10.30 dollars, a beat of 8.80 dollars from expectations. Revenues in the Q2 were 88.91 billion dollars, improving expectations by 7.52 billion dollars, and a 40.2 percent increase year over year.
While free cash flow increased to 31.9 billion dollars for the trailing twelve months, AWS revenue was 10.81 billion dollars, a bit lower than 11.02 billion dollars expected by the market. It was the only detail we can consider like a not so brilliant number.
Amazon CEO Jeff Bezos said:
This was another highly unusual quarter, and I couldn't be more proud of and grateful to our employees around the globe.
And Bezos is not lying as the company is reporting a massive increase in revenues despite the fact that Amazon spent around 4 billion dollars on COVID-19 related costs. At the top of it, the e-commerce giant is reporting 5.6 billion dollar profits in the month between April and June, the double of the same period in 2019.
Finally, remember that Amazon hired 175 new employees for positions the company created in the last months.
Long story short, Amazon has been profiting from every single angle from the coronavirus pandemic economy. As analysts from Robinhood said, "It's surprising, but it's not..."
Amazon's expenses were up a massive $4B, which should have eaten into profits. But it still managed to double its profit because: almost every single one of Amazon's business lines directly benefited from the corona-conomy. Lockdowns and germ-avoidance hugely favored the Zon's businesses.
Analysts Raise Price Target For AMZN
Following the news, a decent number of analysts decided to improve their forecast for Amazon and raised either price targets or ratings. Let's see the most important:
Bank of America Securities raised Amazon price target to $3,560 from $3,280
UBS raises Amazon stock price to $4,000 from $3,000
Oppenheimer: Up to $3,500 from $2,700
JP Morgan: Price target raised to $4,050 from $3,000
Raymond James: Up to $3,500 from $2,525
Morgan Stanley maintained Amazon at Overweight. Price from $3450 to $3750
Credit Suisse maintains Amazon at Outperform. Target price at $3,680, an increase from $3,400
In words of Credit Suisse, the firm maintain the outperform status for AMZN based on the following:
Continued ecommerce segment operating margin expansion as Amazon grows into its larger infrastructure
Optionality for faster-than-expected FCF growth vis-à-vis its advertising segment
Upward bias to AWS revenue forecasts and likely more moderate deceleration path as suggested by ongoing capital intensity and rising performance obligations
AMZN Shares Analysis

Shares of Amazon are currently trading 4.27 percent positive on the day as the unit jumped following strong corporate results in the second quarter.
Currently, AMZN is trading at $3,175.00, below premarket levels above 3,250.00. The market sentiment looks positive for the unit; however, the unit can experience a brief profit taking in the afternoon. Be aware of that.
Technical conditions for AMZN are healthy in the long term. The stock remains in demand, and support levels are holding the uptrend.
MACD is confirming the upside and while the unit experienced some lack of momentum, it is again changing to the upside. Moving averages are aligned to the north too. Watch out for the $3,250 as a critical resistance.
Meet The Author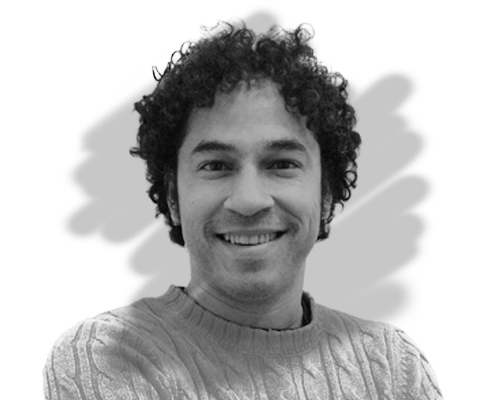 Mauricio Carrillo
Senior Reporter
Mauricio is a newer member of the team and a very welcome addition. He is a financial journalist and trader with over ten years of experience in stocks, Forex, commodities, and cryptocurrencies. This experience means he has an excellent understanding of the markets and current events.
Investing News


Dec 10th, 2020 - 4:32 PM (GMT)


Dec 9th, 2020 - 4:47 PM (GMT)


Dec 4th, 2020 - 4:58 PM (GMT)
Related Pages