AMD Presents New Chips, Stock Jumps 10% on Positive Outlook
May 30th, 2019 - 9:36 AM (GMT)
Category - Investing News
33

Views Today
AMD discussed on Sunday some details about its new third-generation Ryzen chips for computers that will be available for sale in over a month. CEO Lisa Su revealed that the new graphics cards would be presented in July, while second-gen Epyc server chips will come in the third quarter.
Analysts were weighing AMD's announcements and concluded that the company would snatch a portion of Intel's market share. Their outlooks pushed AMD's share price up. The company's stock gained 9.8% on Tuesday, after recording an intra-day growth of 12% at some point. On Wednesday and Thursday, the stock corrected a bit and lost over 3%, currently trading at $28.03 per share.
Investors Are Positive on AMD
On Sunday, AMD representatives came with a presentation at the Computex Industry show in Taipei, Taiwan. The company's top executives talked about several third-generation Ryzen chips for PC, which will use the proprietary "Zen 2" core technology. According to an AMD's statement, its most powerful chip – Ryzen 9 3900X – beat Intel's counterpart i9 9920X by more than 16%.
An Intel spokesperson told CNBC that AMD compared its Ryzen central processing unit (CPU) with an Intel chip that was announced in 2018.
The spokesperson explained:
AMD's system was tuned, yet they made this comparison with the older product without latest software tuned for the workload. If they had, the second-generation Intel Xeon Scalable processors will take the top spot.
On Tuesday, Intel closed in red, losing about 2% on the day. However, it recovered the losses on Wednesday and Thursday, currently trading at $44.73.
Intel closed down about 2% on Tuesday as U.S. indexes also ended the trading session in the red.
On Monday, when the US markets were closed for the Memorial Day, investment banking firm Stifel wrote in a note to clients that AMD made a huge step at overtaking Intel's leadership.
This announcement represents the first time AMD has taken the desktop CPU lead process technology and performance lead from Intel in its 50-year history. Importantly for investors, we expect AMD to accelerate its PC market share gains due to higher performance, lower power usage, lower cost and ease of upgrade.
AMD's Chips Performing Better Than NVIDIA And Intel
Stifel analysts, led by Kevin Cassidy, gave a buy rating on AMD stock, as they expected the company to conquer some market share from rivals. AMD said it would launch new Radeon RX 5700-series graphics processing units (GPUs) in July. The hardware unit will rely on a new architecture called Radeon DNA (RDNA). The presentation demonstrated a new Radeon card showing better results than a card from Nvidia.
AMD CEO Lisa Su unveiled that the next Sony PlayStation gaming console would incorporate an RDNA-based GPU and a chip comprising the "Zen 2" core.
New third-generation Epyc chips will come in the third quarter of this year. At the presentation in Taipei, AMD showed a server running the new chip and outperforming an Intel server.
Aaron Rakers of Wells Fargo is confident in the AMD's future:
The presentation reinforced our positive thesis on AMD's product cycle/sustainable share gain story looking into 2H2019.
Speaking at the event, AMD CEO Lisa Su said that 2019 had demonstrated an incredible start as the company was celebrating 50 years. She continued:
We made significant strategic investments in next-generation cores, a breakthrough chiplet design approach, and advanced process technologies to deliver leadership 7nm products to our high-performance computing ecosystem. We are extremely excited to kick-off Computex 2019 together with our industry partners as we prepare to bring our next generation of Ryzen desktop and EPYC server processors and Radeon RX gaming graphics cards to market.
On the other side, at the same event in Taiwan, Intel presented its 10th generation core processor. The 10nm unit, called Ice Lake, was developed in Israel.
Meet The Author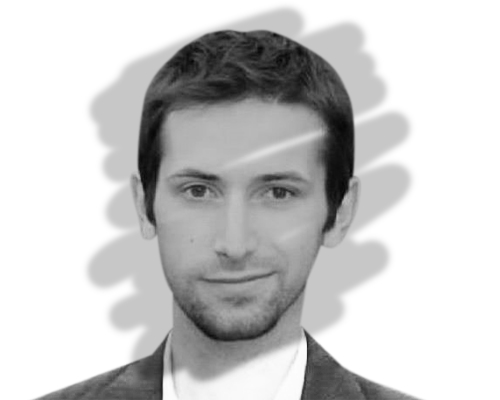 Anatol Antonovici
Senior Reporter
Anatol has been writing for our news site for a year and is the newest member of our team. While he's new to us, he's certainly not new to trading with over 10 years' experience being a professional financial journalist and working in the markets.
Investing News


Dec 10th, 2020 - 4:32 PM (GMT)


Dec 9th, 2020 - 4:47 PM (GMT)


Dec 4th, 2020 - 4:58 PM (GMT)
Related Pages