Another Week, Another Record High For Tesla
Feb 7th, 2020 - 10:41 AM (GMT)
Category - Investing News
34

Views Today
The share price of Tesla jumped over 20% last Tuesday to touch a record high at $968.99. The electric car maker managed to become probably the best performing asset this year, surpassing more volatile categories of assets, including cryptocurrencies and penny stocks.
Tesla Surges Over 100% Year-to-Date
Since the start of the year, the company headed by Elon Musk managed to more than double its market value. On January 1, Tesla stock, traded on NASDAQ with the ticker TSLA, was fluctuating below $430.
The latest rally was caused by a positive financial report released by Panasonic, which said that its automotive battery venture with Tesla was turning its first profit.
Samsung Securities analyst Cho Hyun-ryul commented:
Investors are now starting to believe that Tesla can make mass-volume electric vehicles, and automakers, battery makers and suppliers can make money from EVs.
Other analysts concluded that the rally might have also been caused by the short covering. Refinitiv data showed that short interest in Tesla was 13.8% at the end of last year. The stock price of shorted companies can sometimes move higher as traders hurry to buy stock to cover their short positions, which triggers a so-called short squeeze.
Tesla is Wall Street's most shorted stock. On Monday alone, short sellers experienced paper losses of more than $2.5 billion.
The Tuesday rally led Tesla to a total valuation of about $170, which is twice as much as the combined capitalisation of Ford and General Motors, making it the largest American automaker by market cap, and the second-largest in the world after Toyota.
The rally started to accelerate last week after the electric car maker reported the second profitable quarter in a row, with the company saying that it would surely produce over 500,000 vehicles by the end of the year. Tesla reported revenue of $24.6 billion for last year.
Billionaire investor Ron Baron, who hold about 1% stake in Tesla, anticipates that the company would hit $1 trillion in revenue in 10 years, saying that he wouldn't sell a single TSLA share.
However, other major stakeholders departed from Tesla. Saudi Arabia's Public Investment Fund sold almost all of its 8.3 million shares in the four quarter, leaving only 39,151 shares.
Price Corrects The Next Day
On Wednesday, the share price of Tesla corrected, tumbling 17%. The rally would have probably maintained, but a senior executive at the company said the coronavirus outbreak in China would affect deliveries of its Model 3 electric vehicles. Investors were too emotional again and found this as an opportunity to enter the correction period.
Still, the price trades at $749 as of Friday, which is still up almost 80% year to date. Canaccord Genuity has already slashed its rating on TSLA to "hold" from "buy." The list of analysts calling to buy the stock has narrowed. Refinitiv data showed that nine analysts still recommend buying TSLA, 11 are neutral, while 15 analysts recommend selling the stock.
Tesla VP Tao Lin said via a social media platform that Model 3 deliveries from its new plant in Shanghai would be delayed and that Tesla would restart production on February 10. The Shanghai plant, which cost Tesla about $2 billion, should play an essential role in Musk's plan to produce 500,000 cars this year.
Barclays analyst Brian Johnson maintained his recommendation to sell the Tesla stock, though he raised the target to $300 from $200. He said:
We continue to believe TSLA is fundamentally overvalued – but nevertheless concede that the recent price action opens up the possibility of raising capital cheaply, and hence reduces that chance of a stalled business.
Meet The Author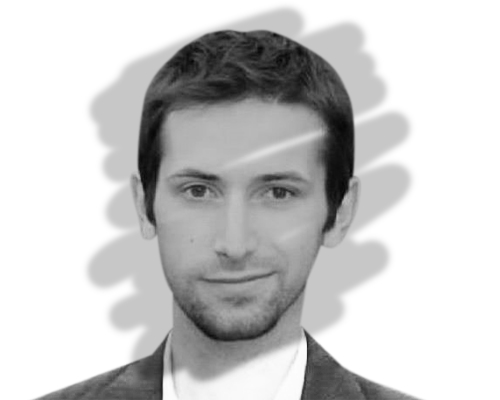 Anatol Antonovici
Senior Reporter
Anatol has been writing for our news site for a year and is the newest member of our team. While he's new to us, he's certainly not new to trading with over 10 years' experience being a professional financial journalist and working in the markets.
Investing News


Dec 10th, 2020 - 4:32 PM (GMT)


Dec 9th, 2020 - 4:47 PM (GMT)


Dec 4th, 2020 - 4:58 PM (GMT)
Related Pages