ANZ Scandal Widens as Pressure From Central Bank, NZ Government Rises
Jun 25th, 2019 - 12:22 PM (GMT)
Category - Investing News
39

Views Today
The Australia and New Zealand Banking Group (ANZ), the second largest bank in Australia by assets, is facing a huge scandal after the head of its New Zealand unit was discovered to spend the bank's funds for personal expenses.
Earlier on Monday, the Reserve Bank of New Zealand (RBNZ) required ANZ to prove that it is operating in a prudent manner.
Speaking with local TV network TVNZ, Peters stated that the right decision for Key would be to resign. The comment came days after ANZ's CEO of New Zealand unit, David Hisco, left his position due to an expenses scandal.
NZ's Deputy Prime Minister Calls For ANZ Chairman Resignation
On Monday, New Zealand's Deputy Prime Minister Winston Peters asked ANZ Chairman John Key to resign given the poor governance practices at the company. Peters himself is a former prime minister of New Zealand under the opposition party.
Peters noted:
It's the Governor of the Reserve Bank who could make that request. But if you were to ask me, if I was the Governor of the Reserve Bank, I would have asked for his resignation, yes.
He said that Key has a conflict of interest, given that he is also the head of ANZ's Australian parent company. New Zealand's deputy prime minister added:
I think there's some serious questions that need to be answered, and there's much more to be unearthed in my view.
Meanwhile, the government said it was exploring whether it had enough powers, including through the central bank, to regulate the banking sector accordingly. New Zealand's Coalition Government agreed on the updated "Review of the Reserve Bank Act," which aims a new deposit protection approach and seeks to improve accountability for banks' actions.
Finance Minister Grant Robertson reportedly said:
Now is the right time to check we have the tools to make sure banks meet their obligations to New Zealanders, and the powers to enforce them.
ANZ New Zealand CEO Used Bank's Money For Personal Expenses
Last week, David Hisco, CEO of ANZ New Zealand, abruptly resigned after a review of his expenses found that he spent the bank's money for chauffeurs and wine cellaring, stipulating them as business expenses.
Hisco, an Australian, led the unit for more than eight years, often labelling personal expenses as business ones.
In 2018, Hisco used the same scheme when he bought a $3.5 million beach house in Auckland. In fact, he bought the house from Key himself.
And it's not only about suspicious personal expenses. In 2017, Hisco's wife, Deborah Walsh, bought a family home from ANZ for much less money than its real valuation. She paid $6.9 million for a house that was valued at that time at $10.75 million. In early 2011, ANZ bought the house for $7.55 million.
Hisco's annual salary was $3.12 million, though he received over $440,000 per year in expenses on top of that.
The CEO left the bank last week, but, as Key said, he didn't agree with ANZ's conclusions because he "was adamant he had the authority for the expenditure."
Hisco resigned a month after the bank lost its license to measure its own operation risk capital after persistent control failures.
Central Bank Tightens Control
On Monday, the RBNZ required ANZ to conduct two reports on its New Zealand unit. The first one should refer to the company's compliance with central bank capital adequacy rules, while the second one has to measure the company's internal governance and risk management. The reports will be carried out with an RBNZ-approved independent entity.
RBNZ Governor Adrian Orr stated:
These formal reviews will allow us to work with the bank to ensure the public, and we as regulator, can have continued confidence in the bank.
Not only New Zealand regulators figure out inadequacies. In Australia, the Royal Commission discovered cases of misconduct and suspected profiteering at top local banks, including ANZ.
ANZ said it agreed to comply with RBNZ's request for the two reports. The bank said in a statement:
Following discussions with the RBNZ, the directors agree that the best way to achieve this assurance is working with the RBNZ and an independent party to undertake the necessary reviews.
Meet The Author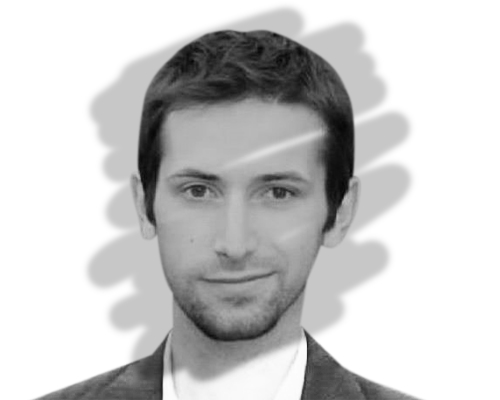 Anatol Antonovici
Senior Reporter
Anatol has been writing for our news site for a year and is the newest member of our team. While he's new to us, he's certainly not new to trading with over 10 years' experience being a professional financial journalist and working in the markets.
Investing News


Dec 10th, 2020 - 4:32 PM (GMT)


Dec 9th, 2020 - 4:47 PM (GMT)


Dec 4th, 2020 - 4:58 PM (GMT)
Related Pages