Apple All-in on AR and Buys NextVR, The Virtual Reality Startup
May 15th, 2020 - 3:59 PM (GMT)
Category - Investing News
33

Views Today
"NextVR is Heading in a New Direction." With this message, virtual reality content provider NextVR announced its acquisition by Apple on May 14. On the other hand, Apple didn't discuss the movement, but a spokesperson acknowledged that the Cupertino company "buys smaller technology companies from time to time."
iPhone maker Apple has acquired virtual reality startup NextVR in an unknown quantity. However, according to Mac focused website 9to5Mac, the deal is expected to be valued at around $100 million, and it would mean that Apple is hiring most of NextVR engineers.
The marriage looks appropriate as NextVR provides virtual reality sports content to devices such as headsets, and Apple, on the other hand, is developing virtual reality and augmented reality headsets.
NextVR website says:
Thank you to our partners and fans around the world for the role you played in building this awesome platform for sports, music, and entertainment experiences in virtual reality.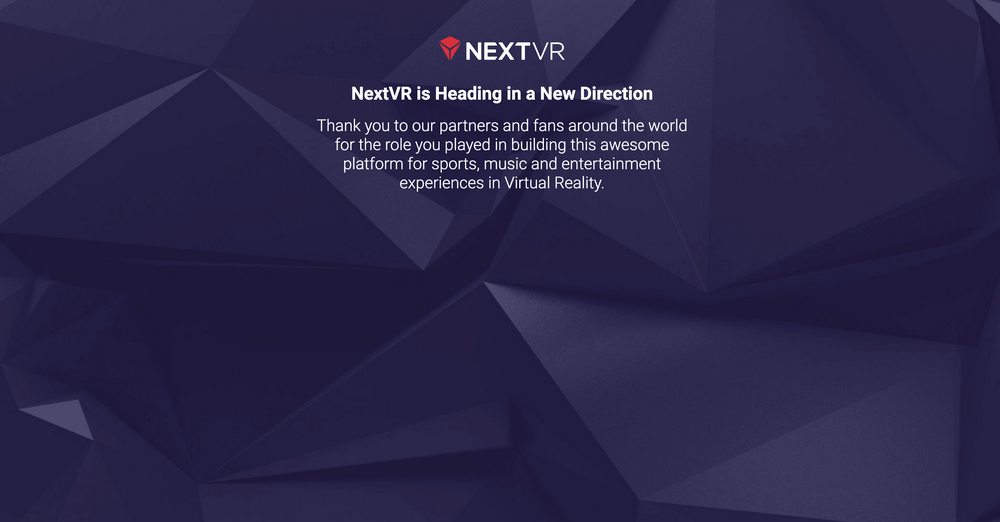 NextVR, a VR Sports Content Company
Based in Newport Beach, California, NextVR was focused on sports events and concerts broadcastings in virtual reality. In 2019, the company had 95 employees and secured contracts like the 2019 NBA Finals VR broadcast.
NextVR also provides virtual reality content to existing VR headsets makers such as Facebook, Lenovo, Sony, PlayStation, Microsoft, and HTC among others.
In 2019, the company failed to secure a Series C round of funding, which resulted in a cut of 40% of staff. The company holds 40 technology patents.
Apple Long Bet on Virtual And Augmented Reality
With the movement, Apple is taking another step on its augmented and virtual reality plans. Besides its ideas on AR software for iPhones, the company has been reportedly developing plans to take a position on enterprise virtual reality.
Apple CEO Tim Cook said back in January:
I think, when you look at AR today, you would see that there are consumer applications, there are enterprise applications. This is the reason I'm so excited about it is. You rarely have a new technology where business and consumers are both see it as key to them.
At the moment of writing, Apple has not released any plan or intention for NextVR. As the Apple spokesperson said, the company generally "does not discuss our purpose or plans."
In any case, Apple has been developing its very own virtual and augmented reality headset since 2017, when it launched ARKit.
Apple Recovers a Positive Path, But...
After a consolidation period of two days, shares of Apple traded positive again on Thursday, closing up 0,61% up at 309.54.
Previously, AAPL shares reached its nearly 3-month highs around 319.69 on May 12. However, the unit was unable to break above the 320 area and it got a rejection that put AAPL in consolidation mode.
Following two days of declines, the company found support at 301.50 on Thursday and it started its recovery and closed at the mentioned 309.54.
On Friday, Apple is expected to trade negatively, mostly due to market conditions and risk aversion on COVID-19 social impact and the economic war between China and the United States.
Recently, the White House was reportedly preparing the ban of the chipmaker Huawei. China replied that its government would restrict or investigate US companies, including Apple.
In any case, the shares of Apple are fighting to hold the 300.00 level on Friday. Its performance will be linked to any development in the China-US trade and economic war.
AAPL Technical Analysis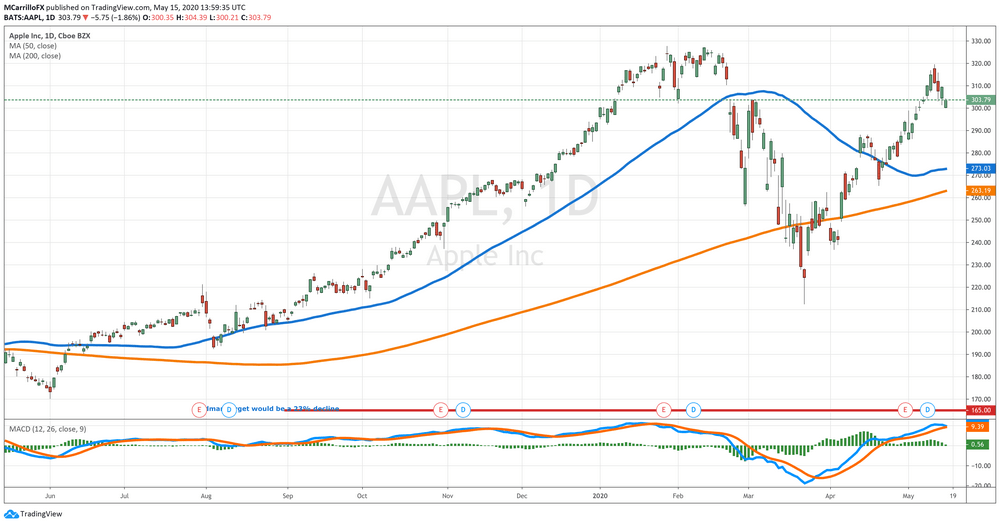 On the technical point of view, despite the daily chart looking positive for Apple, the truth is that Friday's candle is eating all Thursday gains.
In the middle term, experts' opinions are more aligned to the upside. The chart pattern is strong and technically, upward momentum should continue. However, the 300.00 level is now crucial.
MACD and RSI also point to the upside; however, momentum is slightly fading. AAPL shares are now trading at 302.60.
Analysts at TheStreet Quant Ratings have AAPL as a "Buy" with a target price of $398.66 per unit. TheStreet highlights company strengths in multiple verticals.
The company's strengths can be seen in multiple areas, such as its revenue growth, notable return on equity, expanding profit margins, good cash flow from operations and solid stock price performance.
CFRA has Apple as a "four-star Buy" with a target price of $320 per unit. Analysts project the coronavirus pandemic will hurt the company, but it will remain a healthy business.
We project revenue to rise 12% in FY 21 (Sep.) after our view for a 1.2% increase in FY 20. For the Jun-Q, we see sharp declines in iPhones/wearables amid the Covid-19 pandemic, but improvement on a monthly basis, while Macs/iPad increase from greater telecommuting.
More to come.
Meet The Author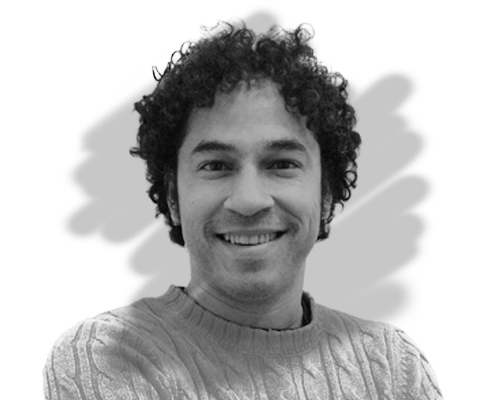 Mauricio Carrillo
Senior Reporter
Mauricio is a newer member of the team and a very welcome addition. He is a financial journalist and trader with over ten years of experience in stocks, Forex, commodities, and cryptocurrencies. This experience means he has an excellent understanding of the markets and current events.
Investing News


Dec 10th, 2020 - 4:32 PM (GMT)


Dec 9th, 2020 - 4:47 PM (GMT)


Dec 4th, 2020 - 4:58 PM (GMT)
Related Pages