Bitcoin Almost Touching $9,000, Forecasts Still Mixed
May 28th, 2019 - 11:15 AM (GMT)
Category - Crypto News
30

Views Today
Bitcoin surged over 10% on Monday, getting closer to the $9,000 mark. It hit an intra-day peak at over $8,892, according to Coinmarketcap data. However, it has lost some pace since then and is currently trading at around $8,500.
Nevertheless, the bulls helped Bitcoin record the best one-month rally since 2017, when it moved to an all-time high above $19,000.
Bitcoin Updates Year-to-Date Peak Again
Another weekend, another Bitcoin rally – the oldest coin looks stronger this month as the markets are closely watching the trade tensions between the US and China. Altcoins are also reviving, with the entire crypto market having a combined market cap of almost $270 billion, compared to $130 billion in January.
Crypto enthusiasts are becoming more encouraged, especially after the recent media coverage proves greater interest in the industry from big corporations. For example, AT&T announced last week that it would allow clients to pay bills with Bitcoin and Bitcoin Cash. This is possible through a partnership with BitPay.
Kevin McDorman, VP of AT&T Communications Finance Business Operations, commented:
We're always looking for ways to improve and expand our services. We have customers who use cryptocurrency, and we are happy we can offer them a way to pay their bills with the method they prefer.
AT&T's move comes after Fidelity Investments was working on its cryptocurrency trading service for institutional clients.
Since the start of the month, Bitcoin was up almost 70% when it peaked on Monday. Two weeks ago, strategists at banking giant JPMorgan concluded that the BTC price had increased above its intrinsic value, though not all investors agree that this concept is relevant in the context of cryptocurrencies.
However, many investors, including Bitcoin bulls, are watching the current rally with caution. This is because the memories of the recent huge correction are still vivid. Because of this, some analysts argue that digital assets won't become as widely adopted as supporters expect. At least, not in the near future.
David Tawil, president of crypto hedge fund ProChain Capital, said:
This is still the thawing out from the crypto winter that was. There still may be another pullback before we get to fundamentals truly taking over and speculators and frauds being expunged.
Predictions Are Mixed
While many crypto enthusiasts are expecting Bitcoin to exceed the $9,000 mark soon and consolidate above that level, some investors are still bearish on the coin.
Jehan Chu of investment firm Kenetic Capital voiced a few reasons why Bitcoin would update the all-time high at $30,000 by the end of this year. The main reason was investors' fatigue over initial public offering (IPO) failures, especially after Uber and Lyft couldn't perform well. Chu said:
I think what we are seeing is a countercyclical argument with the recent disappointments of Uber and Lyft IPOs in the market. People are looking for a different type of tech story and one is perhaps accessible to all.
Earlier this month, billionaire Tim Draper expressed similar opinions, saying in an interview with CNBC that investors were realising that they couldn't generate more than 10% or 20% with Uber or Lyft.
Andy Cheung, head of operations at crypto exchange OKEx, is also bullish on Bitcoin. He said that the next stop might be $20,000, which was a "conservative prediction." According to Cheung, most investors were less likely to close their long positions amid the recent rally.
He said:
$20,000 is a conservative prediction for [the] bitcoin price in 2019, as I said last year. The rally won't stop here because more institutional investors are coming into the market, and the 2020 halving effect starts to take place. We are thrilled to witness such [a] bullish trend, and I look forward to a new high the bitcoin deserves. Bitcoin is not just a coin but a spirit that hinders the crypto-industry.
However, on the other side of the line, venture capitalist Jason Calacanis expects that the Bitcoin price will tumble below $500. The collapse is a logical result as the coin operates in a manipulated market.
Meet The Author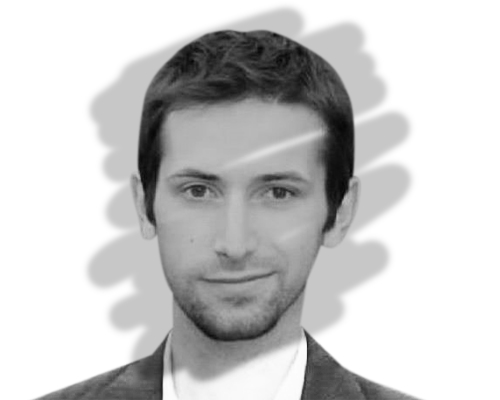 Anatol Antonovici
Senior Reporter
Anatol has been writing for our news site for a year and is the newest member of our team. While he's new to us, he's certainly not new to trading with over 10 years' experience being a professional financial journalist and working in the markets.
Investing News


Dec 9th, 2020 - 4:48 PM (GMT)


Dec 8th, 2020 - 4:22 PM (GMT)


Dec 7th, 2020 - 4:48 PM (GMT)
Related Pages