Bitcoin, Libra "National Security Issue" US Treasury Says
Jul 17th, 2019 - 10:15 AM (GMT)
Category - Crypto News
38

Views Today
On Monday, US Treasury Secretary Steven Mnuchin took the crypto market by surprise when holding a press conference that revolved around Bitcoin and Facebook's Libra. He didn't use many positive terms when describing his views on the digital coins. On the contrary, he criticised every aspect of Bitcoin and expressed concerns over Facebook's upcoming project.
Nevertheless, Mnuchin's speech is a signal of approval that the industry is here to stay.
Cryptocurrencies Are "National Security Issue"
The secretary of the treasury repeatedly voiced his worries that cryptocurrencies like Bitcoin have been used for money laundering and terrorist financing. Moreover, he associated Bitcoin with a long list of criminal activities, saying that the decentralised coin has supported these since its inception.
He official said:
Cryptocurrencies such as bitcoin have been exploited to support billions of dollars of illicit activity like cyber crime, tax evasion, extortion, ransomware, illicit drugs and human trafficking. Many players have attempted to use cryptocurrencies to fund their malign behavior.
To stress the severity of the situation, Mnuchin said that cryptocurrencies were a national security issue for the US, and it was indispensable for the government to take control over the market in the same fashion as it does with other traditional markets.
Mnuchin didn't hesitate to support President Donald Trump, who tweeted on Friday that he wasn't a fan of Bitcoin. The president said:
I am not a fan of Bitcoin and other Cryptocurrencies, which are not money, and whose value is highly volatile and based on thin air.
Trump's remark triggered a huge correction, with Bitcoin losing over 15% in the weekend. Mnuchin agreed with his boss, saying that Bitcoin was based on this air indeed. He reiterated concerns about the speculative nature of the coin and stressed that the government would make sure the US financial system is protected from fraud.
US Government is Not Happy With Libra
The secretary said that Libra could also be misused for money laundering, terrorist financing, and other criminal activities.
Facebook announced its crypto project at the end of last month. The social media giant plans to launch Libra in 2020, though it might face strong opposition from the government. Libra is different from Bitcoin in that it is a stablecoin. Facebook intends to promote it to Messenger and Whatsapp users, meaning that the coin will have a global reach. Central banks and politicians from other countries have already expressed their fears.
On Tuesday, Facebook had a hearing before the US Senate Banking Committee. David Marcus, head of FB's crypto subsidiary Calibra, explained the intricacies of the project and said that the company was open for the US regulation.
On Wednesday, Facebook faces another hearing, at this time before the House Financial Services Committee.
The price of Bitcoin continues to decline on the bearish sentiment. Currently, the coin is trading at around $9,500.
Meet The Author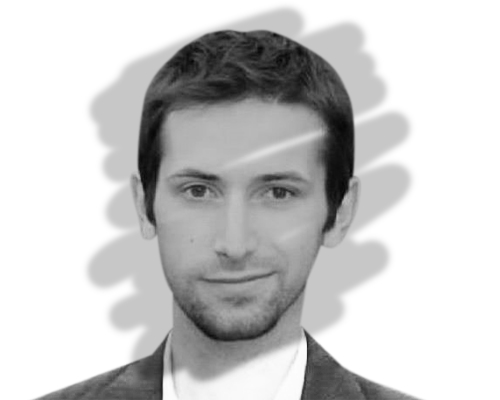 Anatol Antonovici
Senior Reporter
Anatol has been writing for our news site for a year and is the newest member of our team. While he's new to us, he's certainly not new to trading with over 10 years' experience being a professional financial journalist and working in the markets.
Investing News


Dec 9th, 2020 - 4:48 PM (GMT)


Dec 8th, 2020 - 4:22 PM (GMT)


Dec 7th, 2020 - 4:48 PM (GMT)
Related Pages