Citigroups Q2 Profit Beat Estimates Driven by Tradeweb
Jul 16th, 2019 - 9:38 AM (GMT)
Category - Investing News
38

Views Today
US banking giant Citigroup released on Monday its financial results for the second quarter. The company's profit and revenue performance beat analysts' expectations. The bank's profits were positively influenced by the initial public offering (IPO) of Tradeweb, an electronic trading platform for bonds.
In April of this year, Tradeweb raised $1.1 billion, becoming the second-largest US IPO in 2019. The fundraising was led by Citigroup, JPMorgan, Goldman Sachs, and Morgan Stanley.
Citi Secures $4.8 Billion Profit on The Quarter
Citigroup reported a profit of $4.79 billion, or $1.95 per share, which exceeds analysts' forecasts of $1.80 per share. The revenue for the quarter rose 2% to $18.8 billion, against the expected figure at $18.5 billion. In the second quarter of 2018, the company reported profits of $4.5 billion, or $1.63 per share, on revenues of $18.5 billion.
The company's revenue was negatively affected by declines in investment banking and trading.
All in all, the results were only a "slight beat," Wells Fargo analyst Mike Mayo says. He said in a research note that:
While the results are unlikely to sway investors to immediately jump in to the stock, they nonetheless provide further validation that Citi continues to an upward glide path for improving returns further.
Trading Revenue Declines
Citi's trading revenue, excluding the Tradeweb IPO, declined 5%. Equities trading was the worst performer, with its revenue falling 9% to $790 million.
In June, the company's chief finance officer Mark Mason accurately predicted that trading revenue would drop by a "mid-single-digit" percentage compared to the second quarter of 2018.
Fixed-income revenue increased 8% to $3.32 billion, driven by the IPO. Otherwise, the bank would have reported a 4% drop.
Investment banking revenue declined 10% to $1.28 billion.
CEO Michael Corbat commented on the results:
We navigated an uncertain environment successfully by executing our strategy, and by showing disciplined expense, credit and risk management.
He added:
We have good momentum and solid growth across our consumer franchise, particularly in the U.S., while in the ICG, our industry-leading Treasury and Trade Solutions business continues to perform well and we gained share in market-sensitive products such as Investment Banking.
The revenue of the company's consumer bank rose 3% to $8.5 billion, with profits surging 11% to $1.41 billion. Analyst polled by Factset expected the division's net income at $1.49 billion.
The share price of Citi slightly declined on Monday. Nevertheless, the stock has gained 38% year-to-date.
Citigroup was the first bank to reports on its quarterly performance. Other banks like Goldman Sachs and Bank of America should also reap the benefits from the Tradeweb IPO.
Meet The Author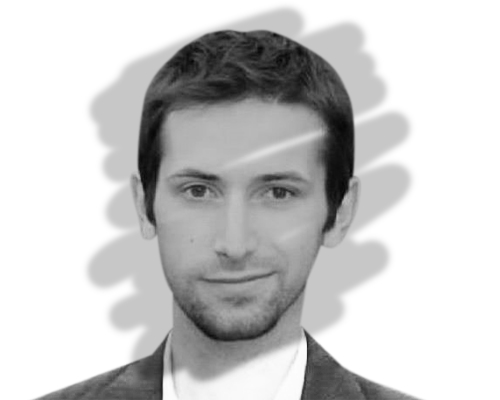 Anatol Antonovici
Senior Reporter
Anatol has been writing for our news site for a year and is the newest member of our team. While he's new to us, he's certainly not new to trading with over 10 years' experience being a professional financial journalist and working in the markets.
Investing News


Dec 10th, 2020 - 4:32 PM (GMT)


Dec 9th, 2020 - 4:47 PM (GMT)


Dec 4th, 2020 - 4:58 PM (GMT)
Related Pages