Citigroup Releases Mixed Quarterly Results
Apr 18th, 2019 - 8:23 AM (GMT)
Category - Investing News
33

Views Today
US banking giant Citigroup reported on Monday mixed results for the first quarter of this year. Thus, the company's earnings beat expectations, but revenue declined as the bank reduced costs, expanded its investment banking business, and increased net-interest margin.
Citi is Still a Buy Option Right Now
Citi reported earnings per share (EPS) of $1.87 against analysts' expectations at around $1.80. The revenue figures for the first quarter were $18.58 billion, below the forecasts at $18.61 billion.
Despite everything, the stock price has demonstrated bullish behaviour so far. On Monday, the quotation closed in red, losing 0.06% after the release, but eventually it restarted the uptrend. On Tuesday and Wednesday, the NYSE-listed stock gained 2.86% and 1.50% respectively.
According to Citi, the 2% decline in revenues in annual terms was mainly driven by lower revenues in its Equity Markets business and market-to-market losses on loan hedges. The revenue figures for equity trading tumbled 24% to $842 million.
On the other side, the 2% increase in net income, to $4.7 billion, was pushed by a cut in expenses and a reduced effective tax rate despite the fact that the performance was slightly affected by higher cost of credit and lower revenues. During the first quarter, the EPS jumped 11% compared to the same period in 2018, as the average diluted shares outstanding contracted by 9% and the net income noted a growth.
CEO Michael Corbat commented on the quarterly results:
Our earnings reflect the progress we are making to improve our return on and return of capital. Both our consumer and institutional businesses performed well and we saw good momentum in those areas where we have been investing, such as US Branded Cards, Treasury and Trade Solutions, and Investment Banking. Importantly, our strategy in North America consumer banking is showing good early results as we introduce new products and engage with a broader range of customers, through digital channels.
As for other financial indicators, Citi's operating expenses for the quarter were $10.6 billion, down 3% compared to Q1 2018, mainly due to the efficiency savings and reduction of legacy assets.
The bank's cost of credit in the last quarter was $2.0 billion, up 7% compared to the same period of the previous year, driven by a lower loan loss reserve release in Institutional Clients Group (ICG) and a growth in Citi-Branded Cards and retail services in North America Global Consumer Banking (GCB).
Citigroup to Refund Over $2M to Australian Clients
Citigroup was imposed to refund more than 3 million Australian dollars ($2.2 million) to retail customers in Australia, who recorded losses from sophisticated investments promoted by the bank without adequate risk warning and advice, the Australian Securities and Investments Commission (ASIC) said on Monday. The news didn't affect Citi's stock price, as it is currently moving in an uptrend.
The ASIC revealed that it wasn't satisfied with Citi's financial advisers that had sold the complex investment products without considering the disclosure obligations according to which the bank had to offer personal financial advice. The Australian financial watchdog carried out an investigation that discovered how the bank sold complex fixed coupon investment products between 2013 and 2017 to 114 customers who lost money. The regulator decided to require Citi to pay A$3 million for refunds.
Besides, the bank will allow customers with remaining investments in such products to close positions at no cost.
A Citi spokeswoman told Reuters:
While Citi maintains the view that none of its actions amounted to a breach of its obligations, Citi has acknowledged ASIC's concerns and is making a payment to this (small) group of clients.
She said that the bank had already completed about 75% of the refunds.
Meet The Author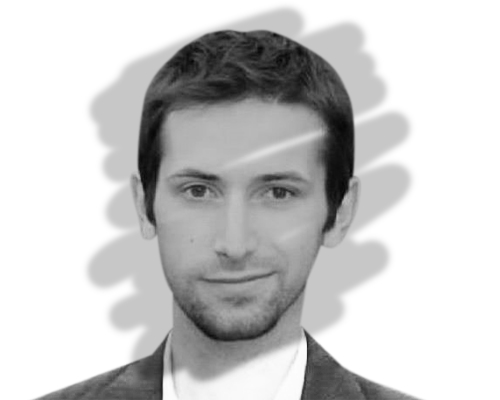 Anatol Antonovici
Senior Reporter
Anatol has been writing for our news site for a year and is the newest member of our team. While he's new to us, he's certainly not new to trading with over 10 years' experience being a professional financial journalist and working in the markets.
Investing News


Dec 10th, 2020 - 4:32 PM (GMT)


Dec 9th, 2020 - 4:47 PM (GMT)


Dec 4th, 2020 - 4:58 PM (GMT)
Related Pages