Dukascopy Launches Own Crypto Earlier Than Planned
Mar 2nd, 2019 - 8:15 PM (GMT)
Category - Crypto News
37

Views Today
Swiss-based Dukascopy Bank decided to jump on the cryptocurrency bandwagon even though the market seems to stagnate in the last few months. The online Forex banking and trading service provider is launching and airdropping its own digital currency called Dukascoin. Initially, the launch date was scheduled for March 1, 2019. However, Dukascopy found out that Japanese Mizuho Bank had planned the launch of their token on the same day, so it moved the airdrop date one day ahead in order to maintain its status as the first regulated bank to launch an initial coin offering (ICO).
How Will Dukascoin be Used?
Dukascoin is an ERC-20 token that, at least at the initial phase, will be available as a reward for using the company's Connect 911 messenger and the related MCA accounts. The messenger app represents a social network and instant mobile payments system operated by the Swiss bank. The MCA account, which derives from Mobile Current Account, is a sort of banking account that can be accessed via the app.
The Forex trading platform provider stated that each client is eligible to receive 5 Dukascoins simply by registering an MCA account, with 5 more coins to be granted to any referrer. Then, holders can sell or buy more tokens on the market. They can also withdraw the coins to their external digital wallets.
As mentioned, the airdrop has already started on February 28. The company explained:
We got to know that Japanese Mizuho Bank has equally announced their token to be unveiled on the same day. We accept the challenge and move the date of the launch to the 28th of February – one day in advance.
Mizuho Financial Group announced earlier in February that it was ready to launch its stablecoin, known as J-Coin, on March 1. Mizuho's coin will be backed by the Japanese yen. Elsewhere, Mitsubishi UFJ Financial Group is also testing its own crypto called MUFG Coin.
Andre Duka, CEO and CTO of Dukascopy, provided more details on the token:
To sell and buy Dukascoins, the bank has created a secure internal marketplace that is designed as an easy-to-understand bulletin board that is linked to clients' accounts at the bank. It allows posting conditional orders (providing liquidity) or picking the desired orders from other participants (using liquidity).
He confirmed that all transactions carried out on the internal marketplace are secured by Dukascopy, so the customers shouldn't be concerned about receiving the equivalent value when the transaction is approved by third-parties.
Earlier this year, the bank launched its webpage for the Dukascoin ICO project that also leads to the whitepaper.
Dukascopy Warns on Fake Partner
On February 27, the Swiss bank warned customers that it had no relationship with GCG Asia, which claims to be a partner and authorised affiliate of Dukascopy. The bank advised clients to stay away from this clone entity.
GCG Asia is fraudulently using Dukascopy's name and logo for attracting clients/investors, without Dukascopy Bank's permission. We are taking actions against this dishonest organisation.
It seems that the fraudulent entity is trying to mislead potential investors into believing that it is providing a legal service by using data of an authorised firm that operates under a similar brand-name.
The Broker Adds More CFDs
On Tuesday, the Swiss broker announced that its list of tradable instruments is growing, as it had added contracts for differences (CFDs) on two commodities – Cocoa (COCOA.CMD/USD) and Sugar (SUGAR.CMD/USD). Besides, users will be able to trade on the price of the Poland Index (PLN.IDX/PLN). All three instruments can be already traded on both Live and Demo platforms.
The bank explained the leverage conditions:
At Dukascopy Bank the maximum leverage is 1:30 for the new commodities and 1:100 for the Index, for Dukascopy Europe, account holders a leverage of 1:10 is applied.
Also, Dukascopy revealed that it would soon add CFDs on three more commodities, including Cotton (COTTON.CMD/USX), Coffee (COFFEE.CMD/USX), and Orange Juice (OJUICE.CMD/USX).
Meet The Author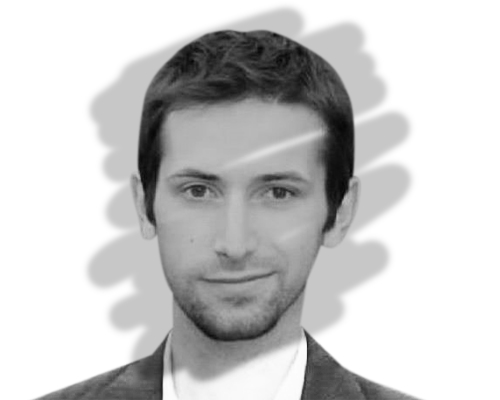 Anatol Antonovici
Senior Reporter
Anatol has been writing for our news site for a year and is the newest member of our team. While he's new to us, he's certainly not new to trading with over 10 years' experience being a professional financial journalist and working in the markets.
Investing News


Dec 9th, 2020 - 4:48 PM (GMT)


Dec 8th, 2020 - 4:22 PM (GMT)


Dec 7th, 2020 - 4:48 PM (GMT)
Related Pages