Gemini Crypto Launches Support For HKD, AUD, And CAD Fiats
Aug 17th, 2020 - 4:52 PM (GMT)
Category - Crypto News
40

Views Today
New York based digital currency exchange and custodian Gemini announced the support of three new fiat currencies for funding and trading purposes, including HKD, AUD, and CAD, according to a press release published by the company.
From now on, Gemini's clients will be able to fund their accounts with Honk Kong, Australian, and Canadian dollars and also buy and sell cryptos in those local currencies.
The press release says:
Our expansion into new currency offerings is another step forward in our mission to empower individuals around the world through crypto, stay tuned for more updates on new international currency offerings coming soon.
The company also says that any client who starts an international wire from another currency different from USD, AUD, CAD, and HKD would face an intermediary procedure where that currency would be converted to the US dollar.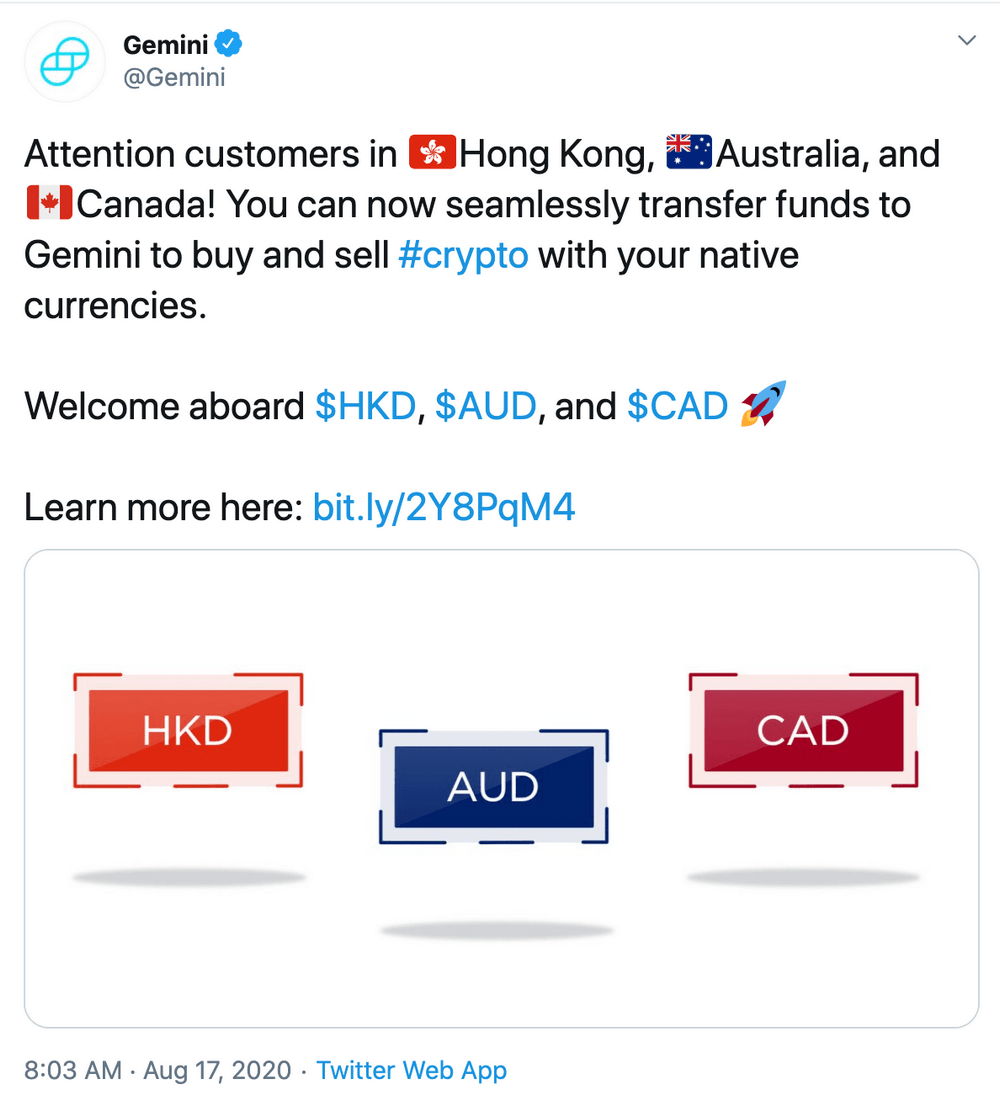 Active Trader Platform's Users Shall wait
On the other side, traders in the Active Trader platform will have no access to the new currencies for now.
As the press release says:
HKD, AUD, and CAD will not be offered via the Active Trader platform at this time but will become available soon as part of our product roadmap.
Gemini Adds Three New Tokens
Previously, Gemini Trust Company announced the addition of three new tokens in its trading platform. Dai (DAI), Chainlink (LINK), and Orchid (OXT) are now available on the Gemini ecosystem and can be traded by any user with an account with them.
Meet The Author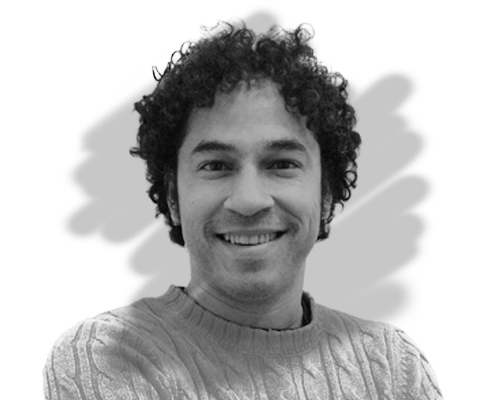 Mauricio Carrillo
Senior Reporter
Mauricio is a newer member of the team and a very welcome addition. He is a financial journalist and trader with over ten years of experience in stocks, Forex, commodities, and cryptocurrencies. This experience means he has an excellent understanding of the markets and current events.
Investing News


Dec 9th, 2020 - 4:48 PM (GMT)


Dec 8th, 2020 - 4:22 PM (GMT)


Dec 7th, 2020 - 4:48 PM (GMT)
Related Pages