Gibraltar Stock Exchange Partners With STGX
Apr 10th, 2019 - 3:36 PM (GMT)
Category - Investing News
30

Views Today
The Gibraltar Stock Exchange Group (GSX Group) entered into a partnership agreement with Singapore-based tech firm STO Global X (STGX) to develop and provide a Tokenised Securities Exchange solution. The collaboration is carried out through GSX Group's fintech subsidiary Hashstacs.
Adopting Security Tokens
STGX provides a platform that allows marketplaces around the world to tokenise securities and speed up the process of trading real-world assets through the so-called security tokens, which have become a megatrend today. The company's end-to-end solution comprises a feature that converts physical assets into fractional ownership on a distributed ledger.
As a result of the partnership, GSX Group's subsidiary will integrate STGX's tokenisation and exchange platforms with its Securities Asset Trading Classification Settlement (STACS) Network. This is part of GSX Group's broader vision to be able to offer issuance and trading of blockchain-based digital securities.
The "DLT Exchange-in-a-Box" solution will allow stock exchanges, brokerage firms, investment banks, and other financial institutions to provide the tokenisation of assets and support their trading, clearing and settlement. It will incorporate an institutional-grade security token exchange and trading platform endowed with multi-factor authentication and high-level encryption.
GSX Group CEO Nick Cowan commented on the collaboration:
As interest in tokenised securities continues to grow globally, we are glad to partner with STO Global-X to create and offer institutions a powerful technology platform to issue, manage & trade securities on DLT. We view this as the bedrock towards supporting other traditional financial functions in the areas of treasury, wrapped products and more.
On the other side, Floyd DCosta, CEO at STO Global-X, stated:
Operating at the junction of traditional finance and innovative financial technologies, security token exchanges will radically transform the capital markets world. We are eager to work with institutions like the GSX Group to build the necessary infrastructure and lead in this new digital tokenised securities paradigm.
The GSX Group includes the stock exchange (GSX), Gibraltar Blockchain Exchange (GBX), Hashtacs, the Blockchain Innovation Centre (BIC), and Juno Services. This ecosystem of firms and platforms has the goal to adopt blockchain in the financial world by offering a complete suite of solutions.
GBX, launched in July 2018, allows the trade of virtual currencies. Now the GSX Group aims to promote security tokens, which are expected to transform the way we trade physical assets, including stocks, real estate, and investment funds among others.
GSX Lists Tokenized Securities
On Tuesday, the GSX Group announced that he Gibraltar Stock Exchange was listings blockchain-based securities on its practical listing venue GSX Global Market. The new products include smart, digital or tokenised securities like corporate bonds, convertible bonds, derivatives, asset-backed securities, open-ended funds and closed-ended funds.
By adopting the distributed ledger technology, the stock exchange operator hopes to ensure greater liquidity pools and support the democratisation of the financial markets. Unlike GSX Main Market, GSX Global Market has lighter reporting and disclosure framework, which will allow entities to move physical assets on blockchain with less regulatory pressure.
The Group's CEO Nick Cowan said:
This is a historic moment for GSX, we have worked incredibly hard to reach this point, and we are now at the precipice of a truly transformational period for the capital markets. We now have an unparalleled opportunity for the GSX to become a frontrunner in the emerging digital securities market. We're pioneering meaningful change, for the betterment of the global financial industry, we have come so far already, and this is only just the beginning.
The GSX will use its STACS Network and, via smart contracts, will be able to launch digital bonds and fund listings that can monitor selling reports, trigger parameters on eligibility and selling restrictions, and manage the distribution of coupons, dividends, and payments.
Meet The Author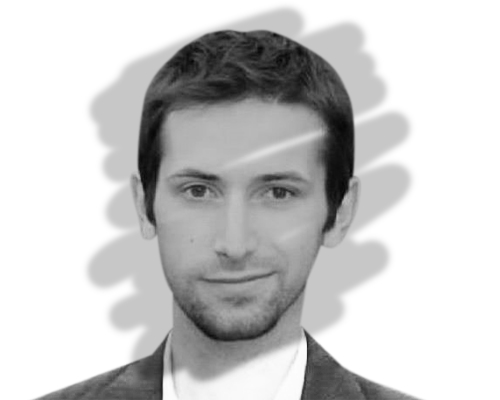 Anatol Antonovici
Senior Reporter
Anatol has been writing for our news site for a year and is the newest member of our team. While he's new to us, he's certainly not new to trading with over 10 years' experience being a professional financial journalist and working in the markets.
Investing News


Dec 10th, 2020 - 4:32 PM (GMT)


Dec 9th, 2020 - 4:47 PM (GMT)


Dec 4th, 2020 - 4:58 PM (GMT)
Related Pages