HSBC CEO John Flint Steps Down, Bank Prepares Job Cuts
Aug 6th, 2019 - 1:18 PM (GMT)
Category - Investing News
34

Views Today
London-based banking giant HSBC Holdings announced on Monday, August 5, that CEO John Flint had stepped down. The surprising announcement came out by "mutual agreement with the board." Nevertheless, Flint is still assisting the bank with the transition.
Stock Price Tumble 3.48%
The news on Flint's resignation put pressure on HSBC's stock price, which fell over 3.4% on Monday. However, the decline came amid a general bearish sentiment in the stock market, fueled by investors' worries that the Sino-US trade war is getting worse.
Noel Quinn, HSBC's head of commercial banking, will become the interim CEO until the bank finds a replacement for Flint, who held this position for 18 months.
The former CEO commented:
I have agreed with the Board that today's good interim results indicate that this is the right time for change, both for me and the Bank. After almost 30 years with HSBC, I will be sad to leave but I do so looking forward to a new personal challenge, and confident that our people will continue to serve the Bank's stakeholders in the best possible way.
HSBC Chairman Mark Tucker thanked Flint on behalf of the Board. He admitted that the bank required a change to meet the complex challenges of the global economy.
Flint got his first role at HSBC in 1989. Since then, he worked across most divisions. Recently, he elaborated strategies to invest up to $17 billion over three years in China and the global tech sector. Now investors wonder if the bank will continue with this plan. Joshua Crabb, portfolio manager at asset management company Robeco told CNBC:
When you get a change of this magnitude, people are going to be looking for what are the reasons, what should be expected if there's any change in strategy.
The UK-based lender is negatively affected by the US-China trade tensions and uncertainty around Brexit.
HSBC to Cut Thousands of Jobs
Flint resigned after the bank reported better than expected results. Revenue in the first half jumped 7.6% to $29.4 billion while profit after tax for the same period rose 18.1% to $9.9 billion.
Despite the solid performance, the bank said that it would cut about 2% of jobs. Currently, HSBC's global workforce is about 238,000.
RBC Capital Markets analyst Benjamin Toms said that HSBC's decision is forced by "geopolitical uncertainty."
On Monday, the bank's finance director Ewen Stevenson said in an interview that the job cuts aimed to reduce wage costs by up to 4%. The move will target senior positions and will involve a combination of layoffs and attrition as the workers leave for other jobs. The bank said that severance costs in 2019 would range from $650 billion to $700 million. In the coming years, HSBC hopes to save a similar amount every year.
Meet The Author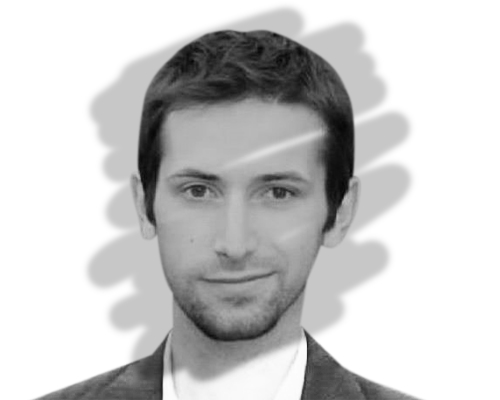 Anatol Antonovici
Senior Reporter
Anatol has been writing for our news site for a year and is the newest member of our team. While he's new to us, he's certainly not new to trading with over 10 years' experience being a professional financial journalist and working in the markets.
Investing News


Dec 10th, 2020 - 4:32 PM (GMT)


Dec 9th, 2020 - 4:47 PM (GMT)


Dec 4th, 2020 - 4:58 PM (GMT)
Related Pages