IBM to Spin Off IT Infrastructure Business; All in on Hybrid Cloud
Oct 8th, 2020 - 4:45 PM (GMT)
Category - Investing News
40

Views Today
International Business Machines Corporation, better known just as IBM, announced that it would break up its 109-year old company to accelerate hybrid cloud growth, in what the company says is "a one trillion dollar market opportunity."
According to a press release published by the company, IBM will spin off its managed Infrastructure Service division of its Global Technology Service unit into a new public company. The process is expected to be completed by the end of 2021 and a tax-free spin off to shareholders.
The decision is a sign of times the industry is living right now, with an undergoing technological revolution and a COVID-19 pandemic accelerating the shift to remote working and cloud solutions.
Arvind Krishna, IBM Chief Executive Officer said:
IBM is laser-focused on the $1 trillion hybrid cloud opportunity, client buying needs for application and infrastructure services are diverging, while adoption of our hybrid cloud platform is accelerating. Now is the right time to create two market-leading companies focused on what they do best.
Krishna said that IBM would focus on its open hybrid cloud platform and AI capabilities. At the same time, the new company will move deeper into the design, run and support digital transformation, or what Krishna called "modernize the infrastructure of the world's most important organizations."
In that framework, IBM would list the IT infrastructure service division as a new company with a name still to be defined before the start of 2022.
NewCo will extend its leadership through increased investment in the next generation of transformational managed infrastructure services, with more opportunity for margin expansion, profit growth and cash generation.
IBM also published expectations for the third quarter. It said the company would have 17.6 billion dollars in revenue in the period between July and September. Adjusted profit per share would be 2.58 dollars per share. IBM's corporate earnings report for the third quarter of 2020 will be published on October 21.
IBM Stock Analysis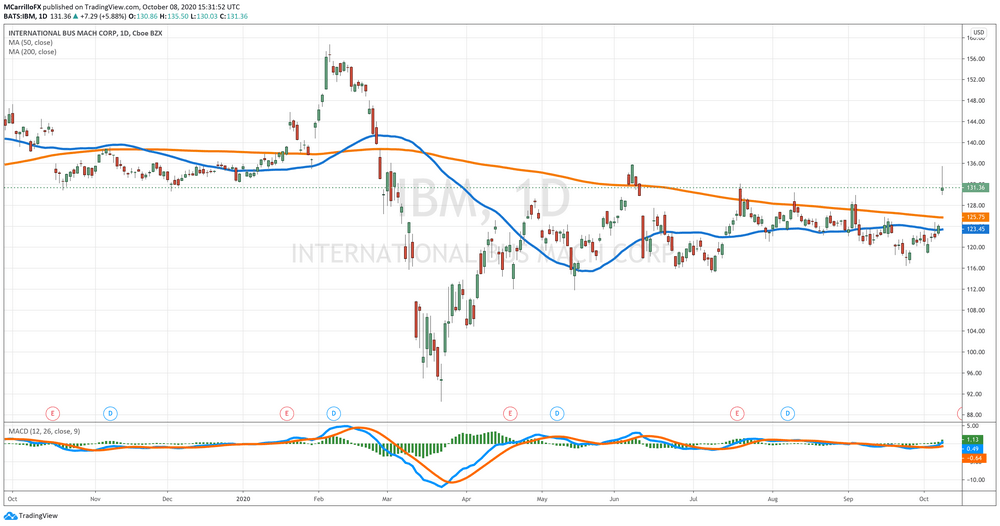 Shares of IBM jumped to its highest level in three months at 135.50, following the news. Then, after the dust settled down, IBM gave up some gains to move around 131.64, where it is at the time of writing. IBM is 6.09 percent up on the day.
IBM stock is also trading higher due to the Q3 guidance issued by the company, and that was above estimates.
Previously, the company was trading in recovery mode from October 2 low at 118.00. Still, the unit was unable to break the 200-day moving average, a level that has contained the stock upside since early this year.
According to CFRA, IBM is a four stars stock to buy. 12-month price target would be 144.00 dollars per unit.
Although Covid-19 has temporarily masked progress, IBM's recent signings and backlog trends validate its cloud strategy, in our view, and provide a backstop to further growth setbacks. Encouragingly, past headwinds related to currency, divestitures, and non-cash adjustments from Red Hat in second half 2020, should translate to modest revenue, margin, and earnings growth for 2021.
Meet The Author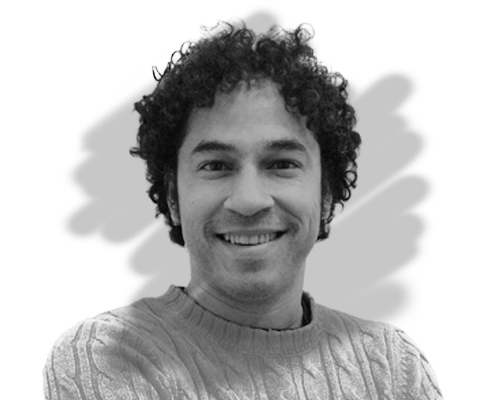 Mauricio Carrillo
Senior Reporter
Mauricio is a newer member of the team and a very welcome addition. He is a financial journalist and trader with over ten years of experience in stocks, Forex, commodities, and cryptocurrencies. This experience means he has an excellent understanding of the markets and current events.
Investing News


Dec 10th, 2020 - 4:32 PM (GMT)


Dec 9th, 2020 - 4:47 PM (GMT)


Dec 4th, 2020 - 4:58 PM (GMT)
Related Pages