Instagram Gets a 'Like' And Shares Ad Revenue With Influencers
May 28th, 2020 - 5:05 PM (GMT)
Category - Investing News
32

Views Today
In the Pixar movie "Coco," mariachi star Ernesto de la Cruz used to have "seize your moment," as his motto. He took it in the wrong way as he committed murder, but on the bright side of the story, taking the whole de la Cruz quote, "Success doesn't come for free. You have to do whatever it takes to seize your moment," it takes another whole meaning. Well, Instagram has seen it, and it is seizing its COVID-19 moment.
After seeing a 70% increase in views during the COVID-19 pandemic, social media network Instagram has announced they will share ad revenues with influencers in the way of new features and shopping possibilities. A bold move if we take the current social environment.
But, what are you talking about a bold move, Mauricio? Well, let me tell you one real and main street story.
Over 100K People in Live Video Fitness Training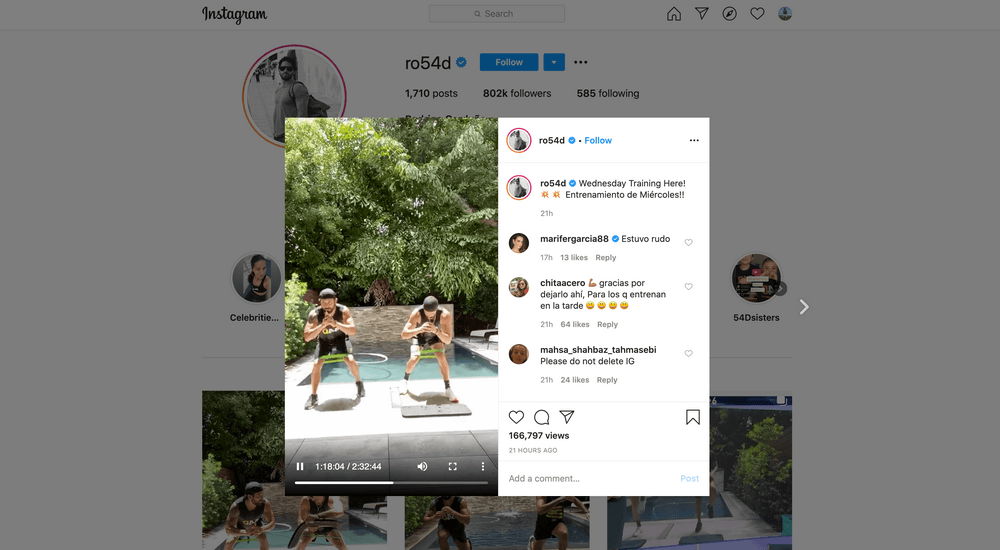 Rodrigo Garduño is a former professional soccer player and a high performance coach who lives in Miami, on the southeast corner of the United States. Garduño kicked the ball defending teams such as Rayos de Necaxa and Monarcas de Morelia in Mexico.
Due respect, he wasn't such a successful and talented player back in the years, but his determination and focus were crucial factors for his career. He now owns a fitness center chain called 54D, with five facilities in three countries: Mexico, Miami, and Colombia.
Garduño's fitness chain was a success, but a small success at all. Between the opening of the first center in Mexico in 2012, until the inauguration of the Miami center in 2019, Garduño claimed that 54D transformed the lives of over 17,000 people.
However, with the advent of the COVID-19 pandemic, everything changed. Garduño and his partner Rodrigo De Ovando are now offering Instagram live sessions that have become a success, a total and a massive event with over 100K people watching them both in real time and following their commands on fitness training.
It is a brand new community on Instagram that has just popped in the COVID-19 age. Garduño and De Ovando accounts have around 1 million followers.
A New Way of Doing Businesses
Yesterday, I was talking with my wife, brother, and sister in law about how the COVID-19 would impact social and business interactions from now on. We all agreed that the group of people driving around 1 hour to take a fitness class would be reduced by a lot.
We even talked about "the rodris," as Garduño and De Ovando are now commonly known, business possibilities. From a subscription based model for live sessions and personal training premium services to native ads and referrals. Well, now they can focus on training and community growing, and IG will make the other part. Or both, plus an excellent promo gateway for their training center.
And here comes the Instagram bold move. IG management saw the opportunity, and they seized their moment. It is a great move in the framework of a 70% increase in live views in the age of COVID-19 pandemic.
As Robinhood analysts commented in a recent note, "Insta will start running ads on IGTV and give creators a 55% cut," the same split for YouTube creators. A hit for a direct competitor. Just to have a take, Instagram made $20 billion on ads placed in your feed and friend's stories. It was 25% of Facebook's total revenue. WOW. Now, they will share that pie with content creators.
It's all about the user-generated content... Creators follow the ad bucks. By intro'ing revenue-sharing, Instagram may woo more famous creators onto IGTV. More popular creators = more popular content = more users = more ad money for Facebook. If Instagram's 1B+ users start tuning into IGTV to see their favorite YouTuber, Alphabet (YouTube's owner) is in a Zuck load of trouble.
Instagram New Content Creators Relationship
Instagram started its press release saying that "Creators have always been at the core of our community," but now they are thinking of them as a revenue partner. Starting next week, IG will begin its ad revenue sharing program testing.
Later in the year, they will expand badges services across the United States, Brazil, the UK, Germany, France, Turkey, Italy, Mexico, and Spain.
We have always been committed to supporting creators as they turn their passion into livelihoods - because every creator is unique, that means providing a mix of monetization tools to help creators of all sizes, from the emerging to the more established.
Finally, Instagram will integrate the latest Facebook Shops feature as a Live Shopping option where influencers would be able to tag products in live sessions and then sell it with a share of the revenue.
Facebook Shares Analysis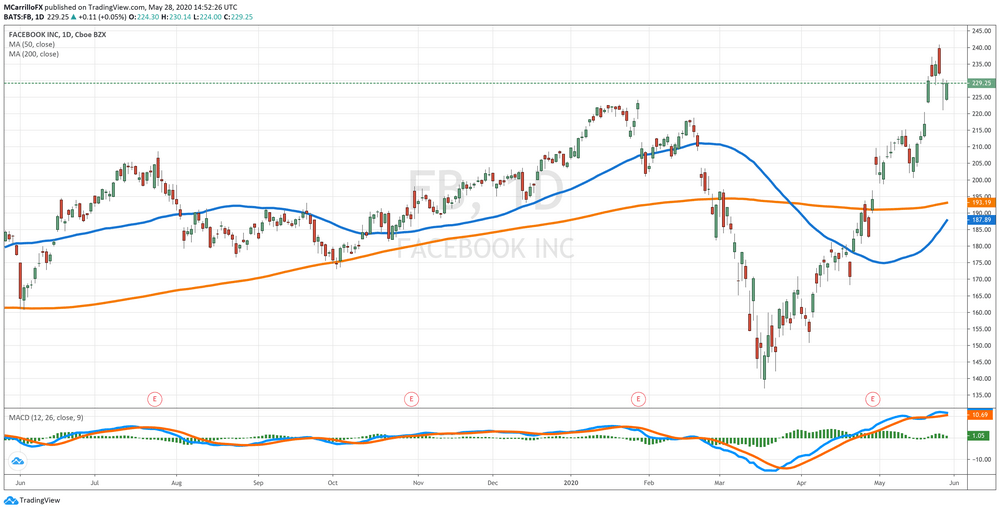 Shares of Facebook are trading negative on Thursday after performing two complicated days following a 2-day sell-off at $240.90 started on May 26. The unit found support at $221.13 on Wednesday, and it managed to close above the key 222.88 at $230.00. Now, it is trading at 228.35.
The sell-off could be seen as a profit taking normal behavior as the FB unit was sold at all-time highs at the mentioned $240.90 and following a 7-week rally.
Overall, technical conditions are favoring the upside, with a buy and overweight rating for most experts. It would be good to wait for a pullback completion to initiate new positions.
The chart pattern suggests that the upside should continue with strong momentum. MACD is confirming the long term trend as bullish Overbought conditions also say that Facebook is under accumulation.
However, be aware of more profit taking ahead of the end of May. The unit needs a close above $230 to confirm the upside. A close below the $222.80 area and a break below $220.00 would open the doors for the downside.
TheStreet Quant Ratings has Facebook as a BUY share with a target price of $303.70.
The company's strengths can be seen in multiple areas, such as its robust revenue growth, largely solid financial position with reasonable debt levels by most measures, solid stock price performance, increase in net income and good cash flow from operations.
CFRA analysts identify FB as a BUY too, but its target price is lower than TheStreet with a $229.00 twelve-month expectation.
We forecast a 3-year revenue CAGR of 18%, a substantial slowdown vs. a 37% trailing 3-year CAGR due primarily to Covid-19's negative impact on overall advertising in '20, partially offset by higher engagement and likely accelerated share-take from traditional media.
Meet The Author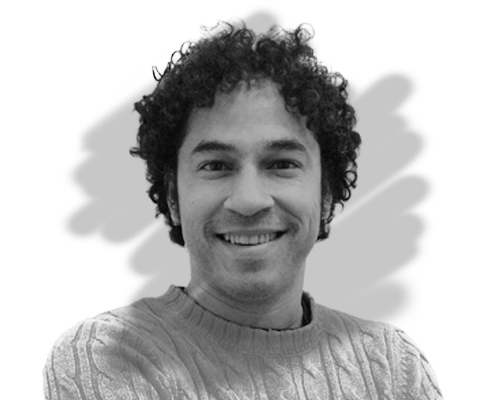 Mauricio Carrillo
Senior Reporter
Mauricio is a newer member of the team and a very welcome addition. He is a financial journalist and trader with over ten years of experience in stocks, Forex, commodities, and cryptocurrencies. This experience means he has an excellent understanding of the markets and current events.
Investing News


Dec 10th, 2020 - 4:32 PM (GMT)


Dec 9th, 2020 - 4:47 PM (GMT)


Dec 4th, 2020 - 4:58 PM (GMT)
Related Pages