iPhone Sales Jump 225% in Q2 in China; Up 32% Year Over Year
Jul 29th, 2020 - 5:38 PM (GMT)
Category - Investing News
38

Views Today
Cupertino based technology company Apple is not only recovering from its COVID-19 impact in the first half of 2020, but it is also increasing the iPhone market share in China as data published by Counterpoint Research shows.
Following a 1 percent decline in the first quarter, sales of new iPhone SE and iPhone 11, plus steep discounts helped Apple to experience an outstanding 225 percent jump in sales with 7.4 million units in the second quarter of 2020.
Year over year, Apple performed a 32 percent growth in the second quarter when compared with the same period of 2019.
China is one of Apple's most critical markets, but the company founded by Steve Jobs is not the leader in phone sales in the country.
With 36.6 million units in sell-through, Huawei is well above Apple, but the Chinese phone maker experienced a 14 percent increase year over year in the second quarter.
Apple and Huawei numbers refer to "sell-through" events. According to Arjun Kharpal from CNBC, "sell-through refers to iPhones that go to Apple's retail partners and is a close gauge to actual sales to consumers."
As Flora Tang, research analyst at Counterpoint Research, told CNBC by email:
iPhone 11 remains the best-selling model in China. iPhone 11 has consecutively led as the best-selling model in China since last September, which indicates the strong brand power of Apple amongst Chinese consumers.
It may be indicating a change in the trend.
Apple Shares Analysis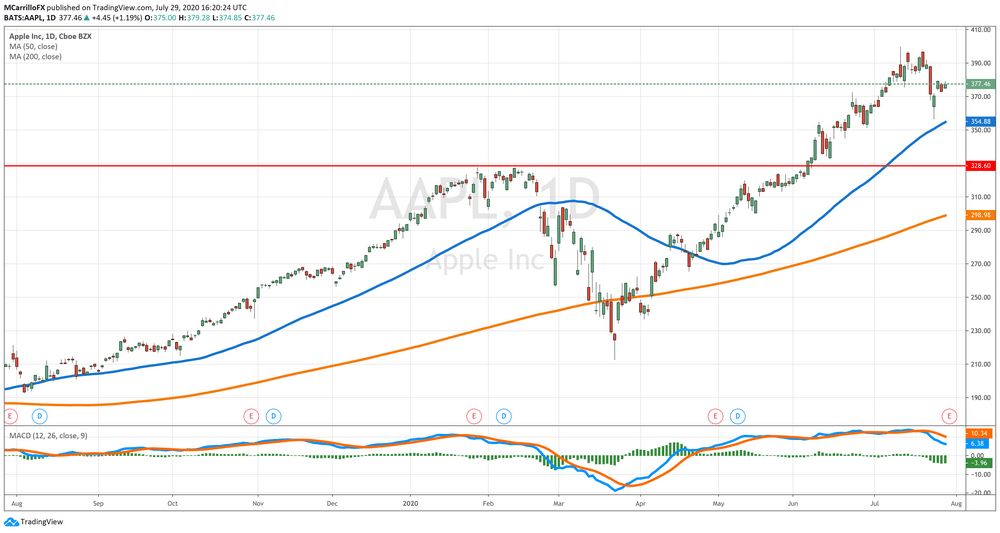 Shares of Apple are trading positively on Wednesday after consolidating levels above $373.00 following the bounce at $356.58 performed on July 24.
Currently, AAPL is being exchanged at $377.15, which is 1.13 percent positive on the day. Technically, MACD is returning from overbought conditions, while momentum is not that strong for the upside as it used to be in the last weeks.
Apple shows bullish technical conditions, but the tempo seems to be slowing. A period of consolidation is expected. However, all eyes are now on the corporate earning report that will be published tomorrow after the close on Thursday.
According to Credit Suisse, AAPL is a "neutral" share with a target price of $340.00 for the next 12 months.
Credit Suisse said in a note:
We raise our TP to $340 (from $295) on 23x CY21E EPS of $14.65 (up from 20x $14.57 prior), reflecting our raised estimates and comp/market multiple appreciation. Risks: COVID, macro, 5G upgrades, Services monetization and regulatory issues.
As for TheStreet Quant Ratings, Apple is a share to "buy" with a target price of $487.44.
Analysts at TheStreet said:
Looking ahead, the stock's sharp rise over the last year has already helped drive it to a level which is relatively expensive compared to the rest of its subsector. We feel, however, that other strengths this company displays justify these higher price levels.
Meet The Author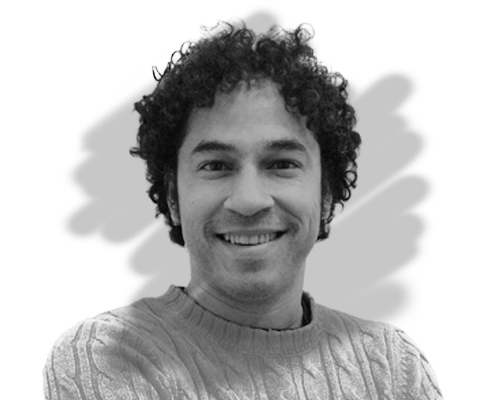 Mauricio Carrillo
Senior Reporter
Mauricio is a newer member of the team and a very welcome addition. He is a financial journalist and trader with over ten years of experience in stocks, Forex, commodities, and cryptocurrencies. This experience means he has an excellent understanding of the markets and current events.
Investing News


Dec 10th, 2020 - 4:32 PM (GMT)


Dec 9th, 2020 - 4:47 PM (GMT)


Dec 4th, 2020 - 4:58 PM (GMT)
Related Pages