NAGA Launches 1:20 Crypto Leverage, For Certain Clients
Aug 13th, 2020 - 3:52 PM (GMT)
Category - Crypto News
40

Views Today
Social trading platform NAGA announced the introduction of and increased 1:20 leverage in the trading of cryptocurrencies, according to a statement published by the company.
The rise in the leverage will be able to customers associated with its operations in Saint Vincent and the Grenadines.
The move comes as an answer to increasing volatility, trading activity, and demand from customers. As for now, NAGA supports the trading of 10 crypto based currency pairs through contracts for difference, also known as CFDs.
According to NAGA CEO Benjamin Bilski:
This new crypto leverage is part of our larger initiative to make trading better and more approachable to traders of all levels of expertise.
He continued:
As cryptocurrencies have gained a lot of traction in the last years, we thought it would be the right time to offer crypto enthusiasts and traders something more. This is how the crypto trading leverage came to life, and we believe our expert crypto traders will love it because it will give them more leeway to enjoy trading their favourite digital currencies, enabling them to increase their risk exposure if they so desire.
NAGA Profiting From The Trading Spike in 2020
NAGA has experienced a promising 2020 as the trading platform registered record results in the first and second quarters of the year.
At the end of July, NAGA Group highlighted the company's expectations and said that the board is expecting sales of between 22 million euros and 24 million euros in 2020. The board calculates an EBITDA between 5.5 million euros and 6 million euros.
After a strong first half of the year with a clear growth trend for all KPIs such as new registrations, deposits, transactions and trading volumes, the Management Board expects significant growth in both total sales and earnings before interest, taxes, depreciation and amortization (EBITDA).
N4G Share Analysis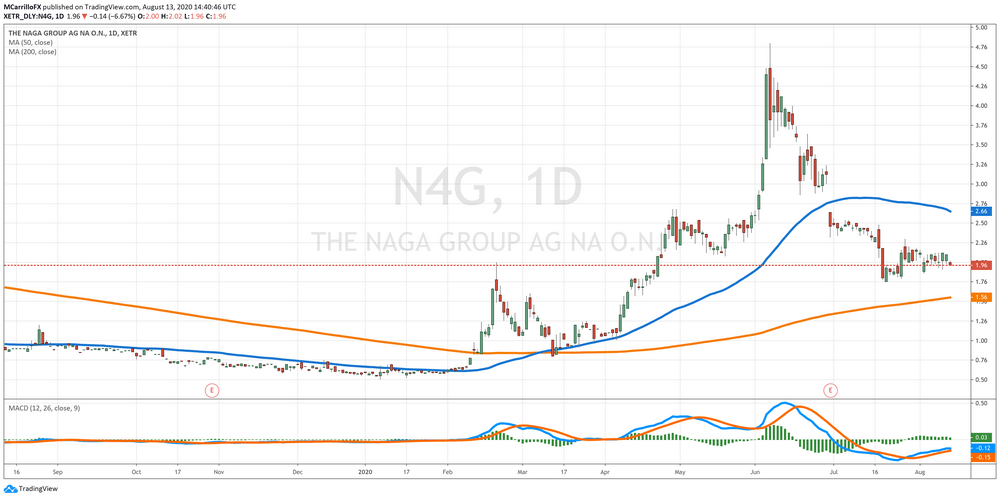 In the XETRA index, shares of The NAGA Group are trading 6.67 percent negative on the day at 1.96 euros per unit.
N4G is trading at the bottom of a range between 1.90 and 2.12 euros that has been in place since August 4.
From a technical perspective, the share is slightly bearish. Supports are at the mentioned 1.90, then 1.86 and the July 21 minimum at 1.76. To the upside, resistances are at 2.10, 2.30, and 2.50.
Meet The Author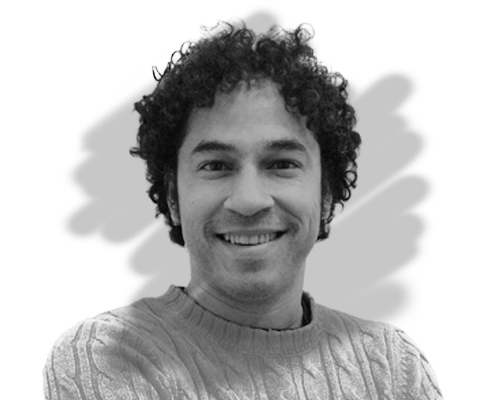 Mauricio Carrillo
Senior Reporter
Mauricio is a newer member of the team and a very welcome addition. He is a financial journalist and trader with over ten years of experience in stocks, Forex, commodities, and cryptocurrencies. This experience means he has an excellent understanding of the markets and current events.
Investing News


Dec 9th, 2020 - 4:48 PM (GMT)


Dec 8th, 2020 - 4:22 PM (GMT)


Dec 7th, 2020 - 4:48 PM (GMT)
Related Pages