Nomura Research Institute to Launch Crypto Index Aimed at JPN Institutions
Jan 30th, 2020 - 3:16 PM (GMT)
Category - Crypto News
33

Views Today
Nomura Research Institute (NRI), Japan's largest economic research and management consulting firm, partnered with German MV Index Solutions (MVIS) and Intelligence Unit (IU) to launch a cryptocurrency index aimed at financial institutions.
Japanese And Global Financial Institutions Can Invest in Crypto Index
The product, called the NRI/IU Crypto-Asset Index, allows institutional investors to get exposure to cryptocurrencies through a well-designed index that smoothes the volatility of separate digital currencies.
Japan-based Intelligence Unit provides quantitative research and development for cryptocurrency and digital asset investments. Elsewhere, MVIS is a VanEck subsidiary that develops and licenses diversified indices.
The group claims that this is the first cryptocurrency benchmark designed for financial institutions in Japan. The index provides a reliable reference for monitoring the performance of digital assets by implementing a fair and transparent methodology.
At the moment, the NRI/IU Crypto-Asset Index comprises five cryptocurrencies, including Bitcoin, Ethereum, Bitcoin Cash, Ripple, and Litecoin.
Intelligence Unit CEO Akihiro Niimi explained:
Strong demand from institutional investors is contributing to the growth of crypto-asset funds, and well-diversified products like index funds are attractive as alternative investments. We will bridge the traditional financial world and the crypto-asset world by providing institutional grade crypto-asset benchmarks, further establishing the status of crypto-assets as alternative investments.
It's worth mentioning that the NRI-backed index is investable, suggesting that it acts similarly to an exchange-traded fund (ETF).
The index will also be displayed on CryptoCompare's platform.
Crypto Index Funds Are Becoming Popular Among Institutions
While institutional investors would like to get exposure to the cryptocurrency space, they cannot risk their funds by investing in separate digital currencies that fluctuate wildly. Instead, they prefer to allocate a part of their funds to crypto index funds, which use decent diversification methods.
Some of the most popular crypto indexes today are:
Bloomberg Galaxy Crypto Index (BGCI) – the index comprises Bitcoin and Ripple with a constituent weight of 30% each. It also includes Ethereum, Bitcoin Cash, Litecoins, EOS, Monero, Ethereum Classic, and Zcash. It trades in US dollars.
Bitwise launched several indexes, but Bitwise 10 Private Index Fund (62% Bitcoin) is the most popular one.
Crypto20 is regarded as the world's first tokenised crypto index fund. It allows you to get exposure to 20 cryptocurrencies, including Ethereum, Bitcoin, Litecoin, Ripple, Neo, and Dash.
Other crypto index funds are Grayscale Digital Large Cap Fund (68.4% Bitcoin), Morgan Creek Digital Asset Index Fund (71.8% Bitcoin), and Bit20.
While most of these are aimed at institutions, none of them is designed to meet the specific needs of Japanese investors. The NRI/IU Crypto-Asset Index is indeed the first crypto benchmark for Japanese financial institutions, as it accepts both JPY and USD. Also, the index's official closing values consider the local time zone (JST).
CryptoCompare CEO and co-founder Charles Hayter, commented:
As part of our collaboration with MVIS, we are excited to offer institutional investors in Japan the first crypto asset investible index.
Meet The Author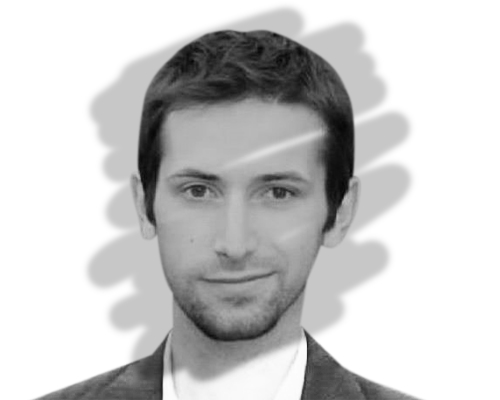 Anatol Antonovici
Senior Reporter
Anatol has been writing for our news site for a year and is the newest member of our team. While he's new to us, he's certainly not new to trading with over 10 years' experience being a professional financial journalist and working in the markets.
Investing News


Dec 9th, 2020 - 4:48 PM (GMT)


Dec 8th, 2020 - 4:22 PM (GMT)


Dec 7th, 2020 - 4:48 PM (GMT)
Related Pages