NVIDIA Buys Chip Designer Arm For $40 Billion From Softbank
Sep 14th, 2020 - 3:33 PM (GMT)
Category - Investing News
30

Views Today
American multinational technology and chipmaker company NVIDIA announced a deal for the acquisition of Arm Holdings in a 40 billion dollars transaction from SoftBank. Details include 21.5 billion dollars in NVDA stocks and 12 billion dollars in cash, with two billion to be paid at signing.
Arm Holdings is the company behind the architecture for mobile chips used in almost all mobile devices in the world. It includes architecture chips for iPhones and most Android devices.
The deal comes as a critical movement from NVIDIA to expand its dominance in the chipmaking industry. According to the company's press release, the deal will create the world's premier computing organization for the age of Artificial Intelligence.
the press release says:
NVIDIA will expand Arm's R&D presence in Cambridge, UK, by establishing a world-class AI research and education center, and building an Arm/NVIDIA-powered AI supercomputer for groundbreaking research, NVIDIA will continue Arm's open-licensing model and customer neutrality and expand Arm's IP licensing portfolio with NVIDIA technology.
Nvidia commented it expects the deal to take about a year before completing the close.
An 8 Billion Dollar Trade
SoftBank purchased Arm Holdings in 2016 for a deal worth of 31.4 billion dollars. Four years later, the company sold the company by 40 billion dollars in a trade that provides 8 billion dollars of profits between buying and selling prices.
However, experts are highlighting the deteriorated condition in SoftBank after its investments in WeWork and Uber and the need for cash.
Nvidia CEO Jensen Huang said in a press call:
This combination makes financial sense, and it's a great deal for SoftBank and us.
This combination has tremendous benefits for both companies, our customers, and the industry. For Arm's ecosystem, the combination will turbocharge Arm's R&D capacity and expand its IP portfolio with NVIDIA's world-leading GPU and AI technology.
The China Factor
On the other side, as Arm provides services to companies around the world and has a position of dominance in its vertical, the deal will need the approval of regulators across the globe.
In this framework, the political conflict between China and the United States could be seen as a problem for the deal, especially after the TikTok ban in the United States.
As Dan Gallagher, from Dow Jones, highlights in a recent article:
It took Nvidia more than a year to push through its relatively uncontroversial acquisition of Mellanox. Mr. Huang wouldn't even put a rough guess on how long it would take to get the necessary signoffs for buying Arm. The chance of a long, drawn-out battle for approvals is high.
NVDA Shares Jump Over 8 Percent

Shares of NVIDIA are rallying on Monday following the news of the acquisition of ARM holdings. Experts are watching the deal as a pivotal move to increase NVIDIA's chip print in the whole technology industry.
NVIDIA provides chips for several verticals, including gaming, automated cars, mobile and personal computers.
Immediate reactions in the financial industry came from Jefferies, which firm affirmed its "buy" rating for the NVIDIA stock. CFRA also maintained its "buy" recommendation on NVDA.
TheStreet Quant Ratings considers the company as a stock to "buy" with a target price of 646.37 dollars per unit.
The revenue growth greatly exceeded the subsector average of 14.1%. Since the same quarter one year prior, revenues rose by 49.9%. This growth in revenue appears to have trickled down to the company's bottom line, improving the earnings per share.
Currently, NVDA shares are trading 8.13 percent positive at 526.12 dollars per unit. Current technical conditions for NVDIA are strong and underlying indicators suggest that the uptrend should remain stable.
NVDA's chart shows an uptrend situation, but MACD is slightly bearish, but moving averages are aligned to the north.
Meet The Author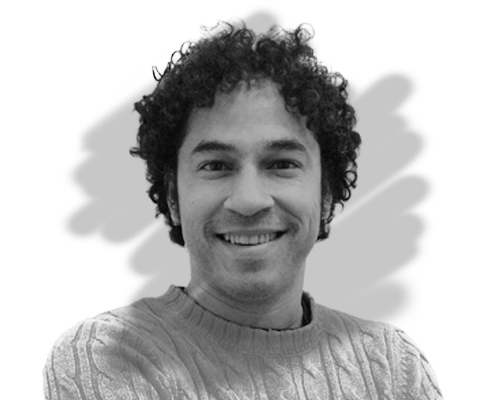 Mauricio Carrillo
Senior Reporter
Mauricio is a newer member of the team and a very welcome addition. He is a financial journalist and trader with over ten years of experience in stocks, Forex, commodities, and cryptocurrencies. This experience means he has an excellent understanding of the markets and current events.
Investing News


Dec 10th, 2020 - 4:32 PM (GMT)


Dec 9th, 2020 - 4:47 PM (GMT)


Dec 4th, 2020 - 4:58 PM (GMT)
Related Pages