Opera Browser to Allow US Users to Buy Cryptos With Apple or Debit Card
Mar 17th, 2020 - 3:15 PM (GMT)
Category - Crypto News
34

Views Today
From now on, US customers will be able to go "from zero to crypto in less than 30 seconds" and buy Bitcoin and Ethereum cryptos directly from the Opera's crypto wallet with Apple pay and debit cards. Easy and fast.
The initiative is a game-changer in the process of acquisition of new cryptocurrencies by main street people in the United States. They only need to open an e-wallet, which is already built-in in the browser, and then purchase the digital currency.

In a press release published by the company, Norwegian-based web developer Opera has announced that the company has partnered with e-payment startup Wyre to expand its built-in wallet's crypto buying capabilities to US-based clients.
The service has been previously working in Sweden, Denmark, and Norway for more than a year, and it is now entering the United States as Wyre is a regulated and licensed money transmitter in the cryptocurrency sector in the United States.
While Android users can use debit cards, and Apple followers will use Apple Pay in the United States, the company is planning to expand this service "in other countries very soon."
Previously, Opera was the first browser to work with Web 3 capabilities, built-in crypto wallets in mobile and desktop platforms, blockchain-enabled browser, and Dapp explorer. Now, it is adding a new step to eliminate the challenges associated with the use of cryptocurrencies across the world.
It is a significant step to connect the web to native payment networks, as Charles Hamel, Head of Crypto at Opera Browsers said. "Allowing our users to easily load cryptocurrency into their browser's digital wallet is very powerful, as it connects the Web to a global internet-native payment network."
Hamel also states that the integration supports Opera's long term vision of making blockchain technology real, and not mere speculation.
From Zero to Crypto in Less Than 30 Seconds
According to the press release, Wyre's solution works in perfect alignment with Apple Pay, making it possible to top up an account in less than 30 seconds.
In the past, obtaining cryptocurrencies was a cumbersome process that took hours or even days, Hamel acknowledges. However, "when you compare it with this seamless solution, which takes less than 30 seconds, it really is a gamechanger.
Jack Jia of Wyre said:
Opera is the most forward-thinking browser platform – known for its privacy and security. Combining Web3 with Wyre fiat onramps will open up powerful financial use cases for its 360 million users worldwide. Our team is stoked to be building alongside Opera.
Opera Technical Analysis

Opera Browsers is trading at all-time lows on Nasdaq today, with a price of 5.20%, it is falling 1.17% in the day after bouncing back from the 5.00 support on Monday.
Although the chart looks negative, fundamentals have surprised investors in the last three quarters with above expectations earnings. However, as analysts at Hindenburg Research said in a recent report, "Opera went public in mid-2018 based largely on prospects for its core browser business. Now, its browser market share is declining rapidly, down ~30% since its IPO."
Also, Hindenburg highlights the atypical activities and investments of its Chairman and CEO, Zhou Yahui, making OPRA shares a bearish case in the short term.
Hindenburg Research said:
We think Opera collapses on its own worsening financials, with that timeline accelerating significantly if Google bans its lending apps or if its Chairman/CEO continues to draw cash out of the business through questionable related-party deals.
Opera is a relatively small player in the browser industry, with 0.48% of market share in the United States, and 2.12% in Europe. However, It has 360 million monthly active users and over $29.6 million in revenue in the 4Q of 2019, accelerating growth of 158% year-over-year.
The company expects a 2020 revenue range of $530 to $560 million.
Meet The Author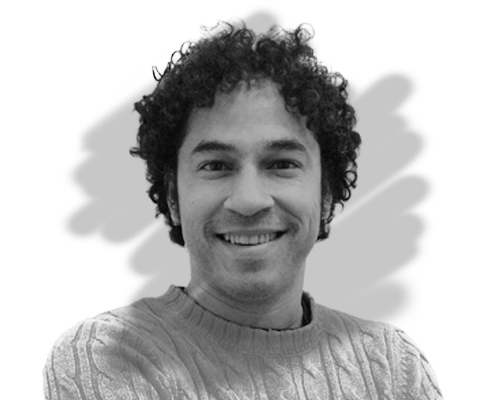 Mauricio Carrillo
Senior Reporter
Mauricio is a newer member of the team and a very welcome addition. He is a financial journalist and trader with over ten years of experience in stocks, Forex, commodities, and cryptocurrencies. This experience means he has an excellent understanding of the markets and current events.
Investing News


Dec 9th, 2020 - 4:48 PM (GMT)


Dec 8th, 2020 - 4:22 PM (GMT)


Dec 7th, 2020 - 4:48 PM (GMT)
Related Pages