PayPal And Paxos to Launch a Crypto Service in US - Sources Say
Jul 20th, 2020 - 3:25 PM (GMT)
Category - Crypto News
35

Views Today
Worldwide online payments provider PayPal would have chosen Paxos, the regulated financial institution and technology infrastructure builder, as the principal partner to offer cryptocurrency services to its clients, according to sources cited by Coindesk.
After the leak, sources also said that the partnership could be officially announced as soon as this week. No company offered clarifications regarding the news.
The rumors come after PayPal was reportedly making steps to support cryptocurrency trading in June, as we covered here at Expert Investor. At that moment, the sources said that PayPal was about to launch a cryptocurrency service where its 325 million users would be able to buy, sell, and store digital currencies."
At that moment, the frame time for the launch was three months from June, but it seems to have taken less than that. With the new product, PayPal and Venmo's 325 million customers would be able to buy and sell cryptos.
On the Paxos side, the company announced last week the launching of Paxos Crypto Brokerage, "a new product offering that enables companies to integrate cryptocurrency buying, selling, holding and sending capabilities into their own applications.
CEO and Co-Founder of Paxos, Charles Cascarilla, said in the press release:
With Paxos Crypto Brokerage, companies can leverage our expertise and regulatory compliance to easily and securely integrate crypto into their applications, we're proud to offer financial market infrastructure that supports an open, digital financial future.
Long story short, both companies made steps to the upcoming launch, and sources are confirming it. Still, it is not clear what digital assets the company will offer and the procedures customers will need to do.
PayPal Steps on The Crypto Industry
Cryptos are not new for PayPal; instead, offering crypto trading has been a long time dream and milestone for the company. Remember that Elon Musk, Tesla founder and a long time crypto believer, is one of PayPal creators.
Previously, PayPal has made movements to the crypto industry. Customers in Coinbase can use PayPal as a means of payment to buy and sell cryptos, for example. Before, the company was one of the original members of Facebook crypto endeavor Libra, but it later pulled out due to regulatory conflicts.
Besides, PayPal was mentioned in a European Commission letter as one of the companies working on crypto services earlier this year.
PYPL Shares Analysis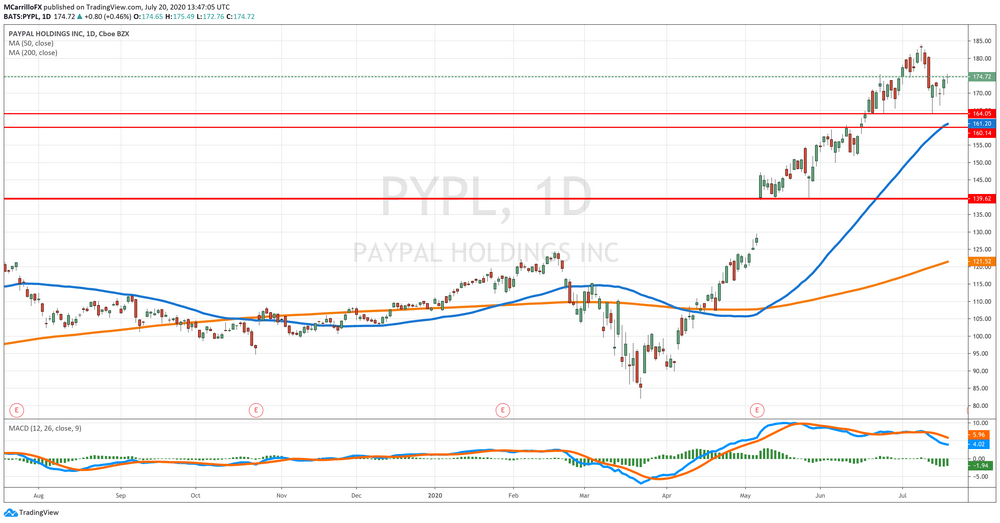 Shares of PayPal are trading sideways on Monday as investors are still digesting the news, but also because the market has a mixed sentiment.
The unit is consolidating levels after last week's rebound from the critical $164.05 support. Now, PYPL is testing the $175.00 area, highs since July 13.
Currently, PYPL is trading at $174.74, which is 0.46 percent positive on the day. The chart looks bullish, but MACD is bearish and momentum is fading. Moving averages are pointing to the north.
TheStreet Quantum Ratings has PayPal Holdings as a "buy" with a target price of $196.13. A higher than expected revenue growth, a low debt-to-equity ratio, an increasing net operating cash flow, and high gross profit margins are crucial for the firm.
We feel that the stock's sharp appreciation over the last year has driven it to a price level which is now somewhat expensive compared to the rest of its subsector. The other strengths this company shows, however, justify the higher price levels.
On the other hand, CFRA has PayPal as a "hold" with a 12-month target price of $150.00 as the company sees "revenue growth decelerating to 11%-13% for 2020, largely due to Covid-19 spending slowdowns with the ability to rebound to 15% growth or more in 2021 and beyond."
Meet The Author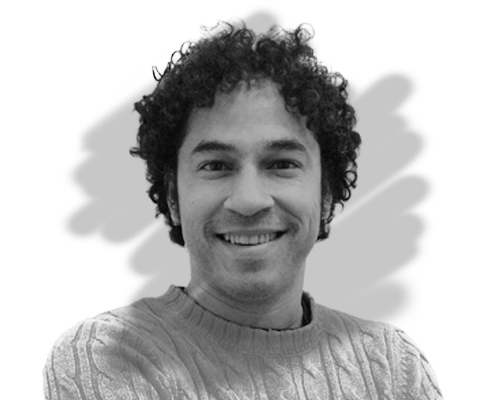 Mauricio Carrillo
Senior Reporter
Mauricio is a newer member of the team and a very welcome addition. He is a financial journalist and trader with over ten years of experience in stocks, Forex, commodities, and cryptocurrencies. This experience means he has an excellent understanding of the markets and current events.
Investing News


Dec 9th, 2020 - 4:48 PM (GMT)


Dec 8th, 2020 - 4:22 PM (GMT)


Dec 7th, 2020 - 4:48 PM (GMT)
Related Pages