Peloton Reports Strong Earnings And Expects 30% Increase in Users
Sep 11th, 2020 - 5:24 PM (GMT)
Category - Investing News
37

Views Today
American exercise equipment and media company Peloton Interactive reported a better than expected earnings report for the fiscal fourth quarter of 2020. The company also provided strong guidance for 2020 and 2021.
According to a company press release, Peloton reported FQ4 GAAP earnings per share of 0.27 dollars. It is 18 cents of dollars above market estimates of 10 cents. The company also reported a revenue of 607.1 million dollars, a beat of 27.43 million dollars above the 582.5 million dollars expected, and an increase of 171.9 percent from the same period in 2019.
The gross margin in Peloton was 47.6 percent, also above 44.4 percent by consensus. Fiscal fourth quarter sales surged 172 percent, and its forecast for fiscal 2021 sales also exceeded analysts' expectations.
As for 2021, Peloton expects a strong 2021 with an FQ1 revenue of 720 million to 730 million dollars, well above the market's 499 million dollars. The company expects 1 million full-year connected fitness subscribers and a full year revenue of 3.5 billion dollars to 3.65 billion dollars, also crushing the market's forecast of 2.74 billion dollars.
The company said in its report:
We entered Q1 FY 2021 with a backlog of $230 million Bike deliveries in all geographies and sales continue to surpass expectations in the first two months of the quarter. While we had expected demand to moderate, the unexpected resurgence of COVID-19 cases in many states has perpetuated the imbalance of supply and demand in many geographies, causing continued elongated order-to-delivery windows for our customers. While we have significantly increased our production capacity in recent months and continue to grow our manufacturing capabilities, we do not expect to return to normalized order-to-delivery windows in the United States prior to the end of Q2 FY 2021.
Peloton, The Right App With Loyal Customers in The COVID-19 Era
One of the most interesting numbers in Peloton earnings report was the increase in subscribers and the expectation of one million subscribers in 2021. It is enormous as it would mean a 30 percent increase in just twelve months.
According to its website, Peloton has over 3.1 million members globally. It also owns a 12-month retention rate of customers of 92 percent. Now, check the numbers. If Peloton is expecting to raise one million users in the next year, with such a retention rate, it would mean around 900 thousand new loyal customers.
Peloton's CEO John Foley said during the earnings call that "it has long been our goal to democratize access to fitness and lowering the price of our bike, along with the introduction of our lower-priced Peloton Tread, are important steps in achieving this goal."
Peloton Shares Analysis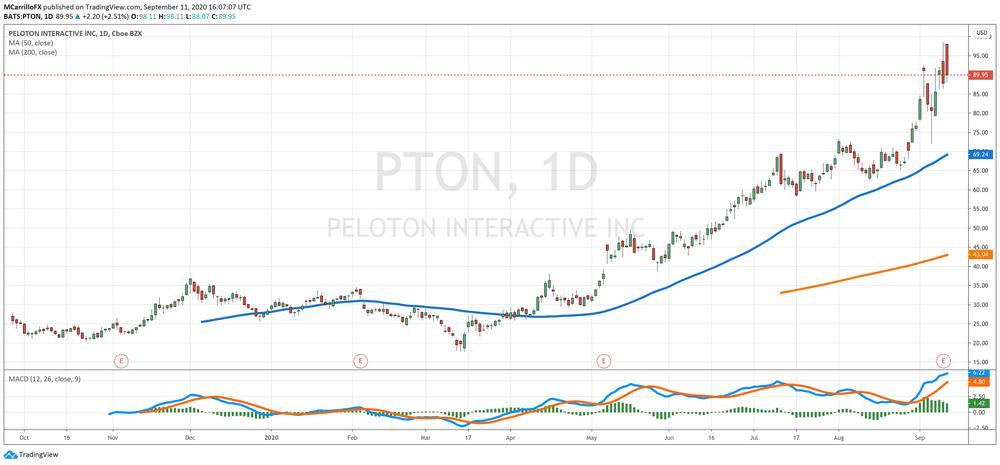 Shares of Peloton are trading 3% positive on Friday as investors welcomed the earnings report published late on Thursday.
Early in the day, PTON traded at an all time high around 98.61. However, some profit taking pushed the price back to current levels.
CFRA considers Peloton Interactive as a share to "buy" with a 12-month target price of 90.00 dollars. The firm says it is expecting to revise its investing rationale in the coming days.
Meet The Author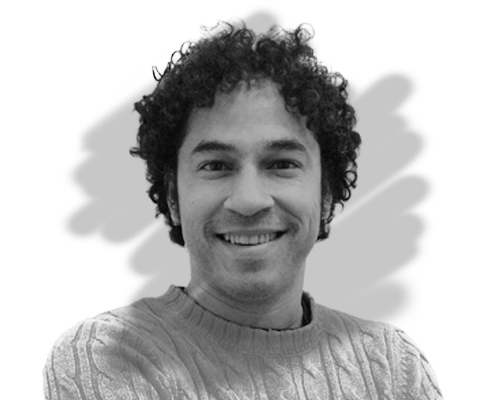 Mauricio Carrillo
Senior Reporter
Mauricio is a newer member of the team and a very welcome addition. He is a financial journalist and trader with over ten years of experience in stocks, Forex, commodities, and cryptocurrencies. This experience means he has an excellent understanding of the markets and current events.
Investing News


Dec 10th, 2020 - 4:32 PM (GMT)


Dec 9th, 2020 - 4:47 PM (GMT)


Dec 4th, 2020 - 4:58 PM (GMT)
Related Pages