Peugeot And Fiat Parents Negotiate Joint Venture in Europe
Apr 3rd, 2019 - 11:15 AM (GMT)
Category - Investing News
33

Views Today
Last month, Robert Peugeot, CEO of FFP – an investment firm and one of the three main shareholders in Peugeot SA, told the French media that he would back a new deal and hinted to Fiat Chrysler (FCA) as the most reasonable option. The rumours of a possible merger or partnership still continue this week, even though Fiat declined to comment. Last week, people familiar with the matter told Bloomberg that the two car makers were exploring a possible joint venture in Europe.
Will Peugeot And Fiat Shake Hands?
Earlier this year, Carlos Tavares, CEO of PSA Group – the parent company of Peugeot, revealed that he was open to deals and the best partners would be Fiat, Jaguar Land Rover or GM. On the other side, FCA admitted that it was open to M&As or partnerships only if they make sense for the company.
FCA is attractive for mergers because of its 12% North American market share, when it sells its famous Jeep, Maserati, and RAM brands. PSA would benefit from expansion outside the European continent.
Arndt Ellinghorst, analyst at Evercore ISI, commented:
PSA is essentially an EU pure play as things stand (roughly 90 percent of consolidated unit sales in EU) so an acquisition of a company with a broader reach would make strategic sense.
While market experts and investors are expecting a major deal in the auto market, they are concerned with potential obstacles from antitrust regulators.
Andrea Balloni, analyst at Mediobanca Securities, said:
Although we believe that some M&A could materialize in the automotive sector, we do not expect it in the short term.
Besides, the negotiations easily move in the political space.
Jefferies Equity Research analyst Philippe Houchois told CNBC on Thursday:
It's one thing to get shareholder and management support but it's another thing to get backing from governments. A key question is whether there would there be appetite and understanding between French and Italian states about how to resize the entity.
A Joint Venture Instead of a Merger
Peugeot approached Fiat Chrysler earlier this year proposing a merger but was rejected. However, it seems that the two auto giants are finally exploring a potential partnership. Bloomberg reported last week that the companies had held preliminary talks on building a "super platform" on the European continent, citing people familiar with the matter. The results might be announced at the end of the first half, the anonymous sources told the media.
The share prices of both PSA and FCA were in green at the end of Monday, April 1, after the news came out.
Financial manager Oddo BHF said:
Europe is a highly competitive region where PSA is currently thriving, while FCA is still struggling. PSA could provide FCA with a solution and a future in the region.
The sources revealed that the new venture might invest in electric cars. Bloomberg expects the sales of electric vehicles to surge globally to 60 million per year by 2040 from the current figure at 2.2 million a year.
While Fiat is currently open to a limited cooperation only, the partnership might grow into a wider combination in the coming years.
The fierce competition and declining sales in the auto market, the large companies are forced to consider mergers and partnership that would support their targets. Thus, German BMW and Daimler are collaborating to dominate the shared- and self-driving vehicles, while Ford Motor and Volkswagen are moving toward a partnership focused on commercial vehicles and autonomous driving. Elsewhere, Renault is ready to get into a full merger with Japanese Nissan.
Meet The Author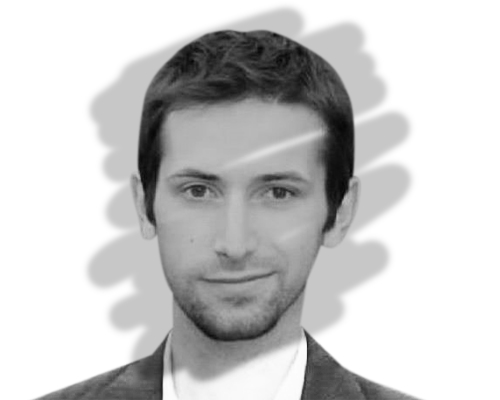 Anatol Antonovici
Senior Reporter
Anatol has been writing for our news site for a year and is the newest member of our team. While he's new to us, he's certainly not new to trading with over 10 years' experience being a professional financial journalist and working in the markets.
Investing News


Dec 10th, 2020 - 4:32 PM (GMT)


Dec 9th, 2020 - 4:47 PM (GMT)


Dec 4th, 2020 - 4:58 PM (GMT)
Related Pages