Russian Social Media Behemoth VK Might Develop Own Crypto
Apr 4th, 2019 - 11:20 AM (GMT)
Category - Crypto News
40

Views Today
VKontakte (VK), the Russian version of Facebook, is exploring ways to launch its own cryptocurrency, according to local media. If the plan succeeds, the social media users will be able to use the digital coin to monetise their online presence, content, and convert or transfer their coins to one another.
VK Follows The Trend
According to data from Alexa, VK is the most popular social media site in Russia. With over 249 million registered users, VK is among the top ten largest social networking sites in the world. Developing a proprietary cryptocurrency would keep users more engaged and help the company adopt the innovative concept of cryptocurrency.
On a side note, VK was founded by Pavel Durov, the man behind messaging app Telegram, which held the second largest initial coin offering (ICO) so far. The experience of Telegram can be transferred to VK. However, people familiar with the matter told media that the final decision to launch the digital coin hadn't been made.
If VK chooses to develop the current configuration of their crypto project, all of its users will be given access to individual accounts to manage the new coin. The account will act as a digital wallet.
News portal RNS got access to a presentation that reveals that one of the ways to accumulate VK's cryptocurrency is to spend time on the social network and be active. The new coin can then be transferred to other users, exchanged for tangible goods or converted through VK Pay.
Moreover, users will also be able to receive cryptocurrency for publishing interesting posts on the social network. Besides "likes," users may share coins with the authors. The same can be done with "reposts" and comments.
As per VKontakte, the number of its active users per month is 97 million. Users send 6.5 billion messages daily and hit 1 billion likes, while the number of video views is 550 million per day. These figures suggest that the new coin will have a high velocity.
Last month, we reported that Barclays had estimated that Facebook could generate up to $19 billion in revenue in the next three years if its cryptocurrency project works.
Part of The Infrastructure is Operational
When or if VK's cryptocurrency is launched, users will be able to convert it via VK Pay, a payment system application launched at the end of June 2018. With VK Pay, users can buy and pay for services through the VK website and the app's partners, including Litres, Kassir.ru, OneTwoTrip, ShowGoGo, Delivery Club, and Grow Food.
Vkontakte CEO Andrei Rogozov said then:
One of the main tasks of VKontakte is to connect businesses of different scales with a multi-million audience of the social network. The launch of the VK Pay payment platform is an important step for the final formation of a full-scale e-commerce ecosystem.
At this point, users don't pay any fee for using the application.
VK Launches Mining Service
It seems that the Russian social networking site is preparing its audience for its potential crypto coin. On April 1, 2019, the site launched VK Coin, a mining service that allows users to generate virtual coins that can be used internally to buy more "speed" to accelerate mining.
The coin can be earned through a special app that can be found on the VK Apps platform. Users have to open the app and press a blue button: each touch generates 0.001 VK coin.
In reality, this service is more like a game, as it doesn't let users buy any tangible or intangible goods and services. The main point is to compete with others to accumulate more coins.
Meet The Author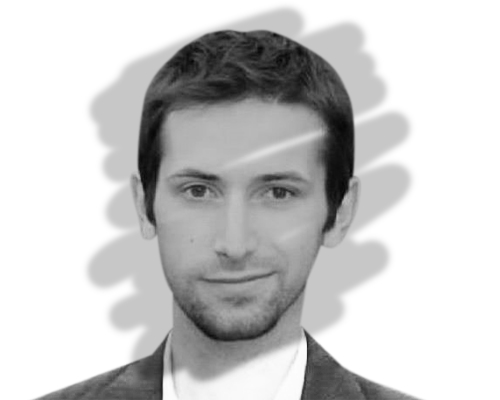 Anatol Antonovici
Senior Reporter
Anatol has been writing for our news site for a year and is the newest member of our team. While he's new to us, he's certainly not new to trading with over 10 years' experience being a professional financial journalist and working in the markets.
Investing News


Dec 9th, 2020 - 4:48 PM (GMT)


Dec 8th, 2020 - 4:22 PM (GMT)


Dec 7th, 2020 - 4:48 PM (GMT)
Related Pages