Telegram to Launch Own Cryptocurrency by October
Aug 30th, 2019 - 12:30 PM (GMT)
Category - Crypto News
40

Views Today
Messaging application provider Telegram is planning to launch its own cryptocurrency called Gram, according to the New York Times, which cited three investors familiar with the matter. In March, the social network successfully ended its initial coin offering (ICO), raising $1.7 billion. Now the company led by Russian Pavel Durov is ready to distribute the digital coin by the end of October.
Telegram Ahead of Facebook
Telegram told its investors that it would deliver the first batches of Gram by October. Thus, the massaging app will be the first major social network to offer a cryptocurrency, leaving Facebook behind.
Mark Zuckerberg's company is now facing severe pressure from regulators for the Libra project. Facebook even admitted that the project might stop if there is strong opposition from the US government.
Elsewhere, Telegram is ready to make its digital wallets available to up to 300 million app users worldwide.
As in the case with Facebook, the Gram will act as an online currency that will allow users to make cross-border transactions and buy on the platform.
Telegram Should be Ready For Regulatory Scrutiny
Unlike Facebook, Telegram has developed its cryptocurrency project behind the scenes. Nevertheless, some suggest that the Gram should be ready for many questions and sceptic reactions from governments and regulators across the globe. Generally, regulators fear that decentralized coins like Gram could be useful by money launderers.
Richard Levin, expert in cryptocurrency laws at Polsinelli, said:
Anyone trying to build this type of token system has to be careful on any number of levels with regulators. I suspect that regulators will take a very close look at this offering.
Crypto analyst David Gerard commented on his webpage:
I don't see how on earth Telegram can possibly get something compliant with regulators in place by the end of October.
Interestingly, Telegram is experienced in challenging governments. Its messaging application allows users to exchange encrypted messages between smartphones and devices with Internet connection. The app has been often used by terrorists and protesters, which makes it quite unwanted among governments. For example, Iran and Russia have even tried to shut the app down.
Gram Will be Decentralized
The New York Times got access to Telegram's sales pitch, which says that the Gram will have a decentralised structure such as Bitcoin. Thus, the company won't have control over the coin.
Back in 2017, Telegram explained to its ICO investors:
A whole new economy saturated with goods and services sold for cryptocurrency will be born.
Telegram pledged in legal documents that it would launch the project by the last day of October or return the ICO funds. Now the company is in a hurry to meet the deadline.
Unlike Libra, which acts as a stablecoin backed by fiat deposits, the Gram will be a free-floating digital currency that will base its value on the supply/demand ratio.
Investors said that Telegram plans to launch a test version of the network within the next week or two.
Meet The Author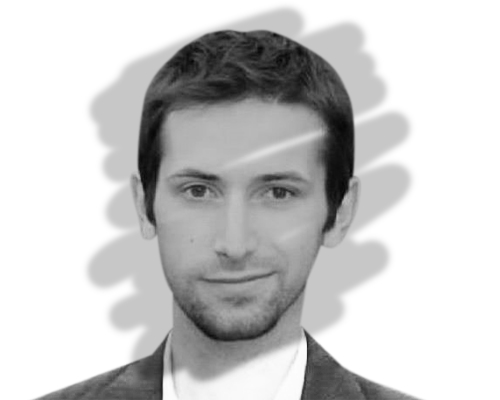 Anatol Antonovici
Senior Reporter
Anatol has been writing for our news site for a year and is the newest member of our team. While he's new to us, he's certainly not new to trading with over 10 years' experience being a professional financial journalist and working in the markets.
Investing News


Dec 9th, 2020 - 4:48 PM (GMT)


Dec 8th, 2020 - 4:22 PM (GMT)


Dec 7th, 2020 - 4:48 PM (GMT)
Related Pages