Volvo And NVIDIA to Develop AI-Powered, Self-Driving Trucks
Jun 20th, 2019 - 9:53 AM (GMT)
Category - Investing News
36

Views Today
Swedish carmaker AB Volvo reached an agreement with US-based tech company Nvidia Corp to build artificial intelligence (AI) technology systems used in self-driving trucks. The deal between Nvidia and Volvo, which is currently the second-largest truckmaker in the world, represents a long-term collaboration. The joint work will start soon in Santa Clara, California, and Gothenburg, Sweden.
Nvidia to Provide AI Technology
The partnership will see Volvo and Nvidia developing the decision-making system of autonomous commercial vehicles, which will rely on Nvidia's AI platform. The latter will be used as an end-to-end solution, as it offers training, simulation, and in-vehicle computing capabilities.
The system will be built on NVIDIA DRIVE, a platform and software stack that comprises sensor processing, map localisation and path planning, among others, which opens the door to multiple autonomous driving use cases, including freight transport, public transport, refuse and recycling collection, construction, forestry, mining, and more.
Volvo Group President and CEO Martin Lundstedt commented on the deal:
Automation creates real-life benefits for both our customers and the society in terms of safety, energy efficiency and as a consequence productivity. We continue to gradually introduce automated applications in the entire spectrum of automation, from driver support systems to fully autonomous vehicles and machines. This partnership with NVIDIA is an important next step on that journey.
Last year, Volvo revealed its first cabin-less, self-driving truck called Vera. The company continues to make progress in this direction, including through the partnership with Nvidia. The chipmaker will help the Swedish truckmaker build a flexible self-driving system that will be initially used in pilot projects before commercial launch.
Nvidia, whose business is focused on gaming graphics chips, is dominating the AI chip market together with Intel Corp. The company is currently expanding into the automotive space, in which trucks might lead the trends in self-driving, as their regular routes are much easier to automate.
NVIDIA founder and CEO Jensen Huang stated:
Trucking is the world's largest network – a network that through online shopping puts practically anything, anywhere in the world, quickly within our reach. The latest breakthroughs in AI and robotics bring a new level of intelligence and automation to address the transportation challenges we face. We are thrilled to partner with Volvo Group to reinvent the future of trucking.
Volvo's Autonomous Trucks Will Move to Real Operations Soon
According to Sasko Cuklev, head of autonomous solutions at Volvo Trucks, the company's first commercial autonomous technology will move from trial mode by the end of this year. Thus, seven FH16 trucks will carry limestone for Norwegian company Broennoey Kalk AS from a mine to a port.
Speaking at Volvo's annual general meeting, Cuklev said:
This coming winter, Volvo Trucks' autonomous mining solution will be in operation and we will get paid per transported tone.
The company's first commercial autonomous transport infrastructure will incorporate the seven trucks, a site management system, insurance, truck services and support, and a workshop set-up.
Speaking about the first Volvo truck using Nvidia's AI technology, Volvo CTO Lars Stenqvist said that he wouldn't set a specific deadline. The development will start in areas that are not currently openly discussed, and will gradually expand into more complex situations, the executive said.
Stenqvist revealed that Volvo's Vera truck would start transporting goods from a logistics center to a port in Gothenburg in partnership with logistics firm DFDS. The systems developed in collaboration with Nvidia will be used to build cars that could operate on public streets, he added:
Automation is a key technology area for the Volvo Group. With this partnership we will further increase our speed of development and strengthen our long-term capabilities and assets within automation, to the benefit of our customers in different segments and markets.
Meet The Author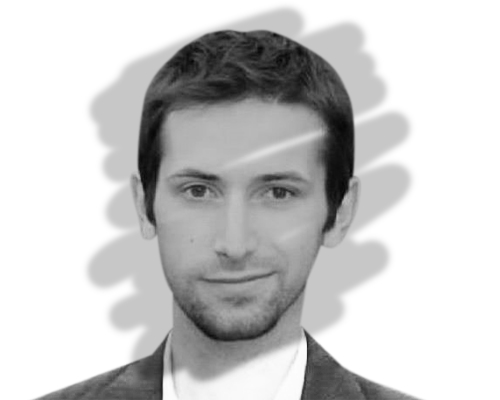 Anatol Antonovici
Senior Reporter
Anatol has been writing for our news site for a year and is the newest member of our team. While he's new to us, he's certainly not new to trading with over 10 years' experience being a professional financial journalist and working in the markets.
Investing News


Dec 10th, 2020 - 4:32 PM (GMT)


Dec 9th, 2020 - 4:47 PM (GMT)


Dec 4th, 2020 - 4:58 PM (GMT)
Related Pages