Will Apple's New Services Boost Its Performance?
Mar 27th, 2019 - 9:36 AM (GMT)
Category - Investing News
40

Views Today
The stock price of Apple has been bearish since Monday. Recently, CEO Tim Cook revealed a new strategy for the company, which revolves around subscription services. However, Apple didn't disclose important details related to pricing and content, which made Wall Street analysts conclude that the event was "a dud." The share price fell 1.25% on Monday as Cook presented the series of new services, including Apple News+, Apple Card, Apple TV+, and Apple Arcade. Interestingly, investors don't have significant expectations for the new strategy.
Apple News+ Crashes in Its First Day
To make things worse, Apple News+ crashed in less than 24 hours after the company announced a new version of it with the premium content app, giving access to over 300 magazines and articles from the Los Angeles Times and the Wall Street Journal. Users get the service for $9.99 per month after enjoying a monthly free trial.
When CNBC browsed through the app via an iPad and wanted to open several content materials, the app crashed three times in about three minutes. Moreover, the load time was slow and crashing while moving through the content. The app performed better on an iPhone.
Apple has already addressed the problem, and the app is now working properly.
What About The Other Services?
Besides Apple News+, the iPhone maker announced two more subscription services and a credit card, which has been developed in partnership with Goldman Sachs. Apple wants to diversify its business model by introducing the subscription services after iPhone sales declined dramatically.
One of the new services is called Apple TV+, which represents a streaming online video application. It allows users to access streaming services, including Starz, Showtime, HBO Go, CBS All Access, and Smithsonian Channel, and watch shows or sports events via Apple TV Channels, a separated app that is expected to launch in May. However, the company hasn't revealed pricing for any channel yet.
Apple TV+ will feature unique video content produced by Apple, which has relationships with 34 TV and movie productions. Several big names are related to Apple productions, including Steven Spielberg, Oprah Winfrey, Jennifer Aniston, Reese Witherspoon, and Octavia Spencer among others. Apple's original video content will be available this fall.
As we reported earlier, Apple partnered with Goldman Sachs to develop a credit card. The Apple Card, as the new product is called, is made of titanium and will streamline payments within iPhone's Wallet application. The card will display how much users have spent, will track spending by category, and will offer an expanded version of transaction history that will connect with Apple Maps. Besides, Apple Card offers "daily cash," which is a form of incentives. CEO Tim Cook noted:
We saw an opportunity to transform another fundamental form of payment, and that's the credit card.
Finally, Apple also presented Apple Arcade, a single subscription service related to video games. The app will enable users to get access to over 100 games, all of which will be available on Apple devices only. Users will be able to play the games offline after downloading them. New games will be added regularly, with titles from big names like Konami, Sega, Lego, and Cartoon Network.
Will The New Services Save Apple?
As mentioned, the stock price didn't react positively while Tim Cook was announcing the new strategy. This is because many investors don't expect the news services to drive the performance any time soon. Analysts at Citi Research said:
We do not believe today's announcement is a major catalyst for the shares as consumers are slow to change their behavior.
Soon after the event, Oppenheimer analyst Andrew Uerkwitz said in a note to clients:
Overall, it appears that Apple's new services provide better solutions to solve relatively niche problems in media business and they may prompt existing iOS users to stay more invested in Apple's ecosystem.
He added:
Pricing of Apple TV Plus is one of the biggest unanswered questions we have after the event.
Meet The Author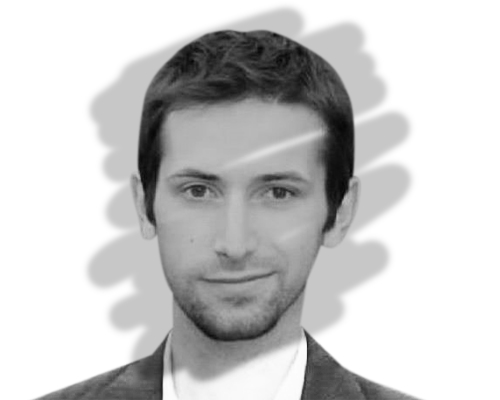 Anatol Antonovici
Senior Reporter
Anatol has been writing for our news site for a year and is the newest member of our team. While he's new to us, he's certainly not new to trading with over 10 years' experience being a professional financial journalist and working in the markets.
Investing News


Dec 10th, 2020 - 4:32 PM (GMT)


Dec 9th, 2020 - 4:47 PM (GMT)


Dec 4th, 2020 - 4:58 PM (GMT)
Related Pages