Will Bitcoin Stay on a Downward Spiral
Feb 11th, 2019 - 5:52 PM (GMT)
Category - Crypto News
34

Views Today
Reports have confirmed that Bitcoin has lost value for the sixth month in succession. This means that the future of this and the other major cryptocurrencies is very much open to investor speculation. A 5-month period of loss dating back to the second half of 2011 saw Bitcoin drop in price by a huge 81%, although its value at that time was considerably less, being only $31.00 per coin as of July 2011.
Following a turbulent few years, the ultimate high for Bitcoin came on 17 December 2017 when one coin was worth a massive $19,783.06. That was short-lived though and the value reduced by almost one third in the ensuing five days up to 22 December.
More Recently
For the last 6 months, from October 2018, whilst Bitcoin has become less volatile than in its previous history, it has also consistently dropped in value.
From early October until mid-November it was stable at around $6000. After which the price loss was more noticeable with a steady decline continuing on into February 2019.
The price per Bitcoin at the time of writing being just over $3368, indicating a further loss in value over the last 48 hours.
Other Popular Cryptos
Not all cryptocurrencies are equal and whilst most popular coins, including Ethereum, Ripple, NEO and EOS are experiencing similar (percentage) drops in value to those of Bitcoin, a few are showing different trends.
Remaining more notably stable is:
For the analysts amongst you, there is a linear Crypto graph depicting the period 04/07/2018 to 06/02/2018:
The Wild Card
One to watch with interest is a little known coin called Maker.
This relative newcomer to the world of cryptocurrency has remained remarkably stable in the last 6 months, with just one large, but short-lived spike in value at the beginning of December 2018.
Coin value is currently showing a gradual increase and stands at just under the $400 mark.
Dogecoin – A Joker in the Pack
Originally issued as a 'fun' coin, the DOGE had a $0 value until 4 February 2019, when it suddenly peaked at $2.56.
Unfortunately this appears to have just been a glitch in the matrix as it has now returned to its original $0 value – hardly 'fun' for investors!
To Conclude
Cryptocurrency is generally known to be a very volatile and unpredictable commodity and crypto experts cannot seem to agree on its future either!
At this moment in time, there are two completely different opinions. On one side optimists have Published articles suggesting that Bitcoin is ready for its next rocketing rise in value, with one claim suggesting it could reach as much as $50,000 per coin by the end of 2019.
Thomas Lee, co-founder of Fundstrat Global Advisors, is standing firm in his opinion that Bitcoin prices will rise this year and was quoted in December as saying that a "fair value" is $13-14000.
His other interesting speculation was:
If bitcoin were to be considered as an official asset class, the price could surge up to $150,000.
Conversely, on the negative side of the fence, others believe that it will not recover from its current downward trend and will gradually fade back to a nominal value, or even disappear altogether.
Speaking in December 2018, Frank Holmes – CEO of US Global Investors believes that Bitcoin will bottom out at around $1200 and had this to say:
I would compare the challenge for cryptocurrencies to that of gold. A lot of the price swings have to do with government policies suppressing bitcoin, like gold, as a form of money
Summary
Cryptocurrency traders out there will be only too aware of Bitcoin's already chequered history and will take what they read on the Internet with a pinch of salt.
As ever with cryptos, it is much more a question of 'watch this space' than even trying to second-guess what will actually happen with this interesting commodity during the rest of 2019.
Meet The Author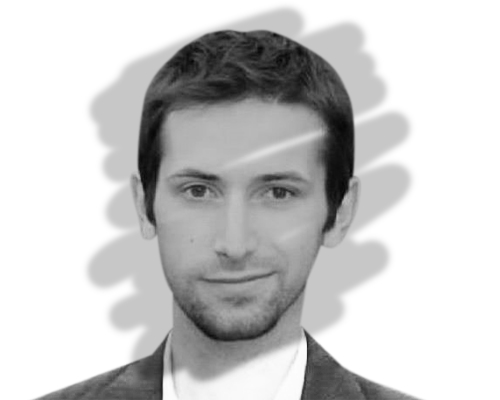 Anatol Antonovici
Senior Reporter
Anatol has been writing for our news site for a year and is the newest member of our team. While he's new to us, he's certainly not new to trading with over 10 years' experience being a professional financial journalist and working in the markets.
Investing News


Dec 9th, 2020 - 4:48 PM (GMT)


Dec 8th, 2020 - 4:22 PM (GMT)


Dec 7th, 2020 - 4:48 PM (GMT)
Related Pages