Adidas Q2 Revenue Fell Short of Expectations
Aug 9th, 2019 - 9:30 AM (GMT)
Category - Investing News
38

Views Today
German sportswear manufacturer Adidas reported on Thursday its financial results for the second quarter of this year. While the performance was disappointing, the company hopes to see a recovery in the second half of the year as it prevented a further decline in Europe and saw its Reebok brand showing better results.
Stock Price Drops 3%
The stock price of Adidas fell 2.97% at the close on Thursday. Investors hoped that the largest sportswear producer in Europe would increase its outlook, especially after rival Puma did the same. While Adidas' performance fell short of analysts' expectations, the company maintained its positive outlook.
Sales rose in the second quarter by 4% to 5.51 billion euro, while analysts anticipated 5.54 billion. The company reported a significant drop in the football category a year after the World Cup in Russia. On the other side, training and basketball categories offset part of the loss.
Credit Suisse analysts said:
Given the recent rerating in the shares since April and narrowing valuation gap versus peers, the lack of a sales or earnings beat is unusual and brand momentum remains concerning.
Currency-neutral revenues of Reebok rebounded in the second quarter, as the brand was driven by higher sales in the Classics category. Thus, Reebok revenues rose 3% over the quarter. In North America, the brand expanded by 10%, noting an increase in emerging markets as well.
In March of this year, Adidas warned investors that problems related to its supply chain would negatively affect sales performance in the first half of the year. The company said that it had encountered difficulties in meeting the demand for mid-market clothing in North America.
Adidas managed to put pressure on Nike's supremacy in the US during the last few years also thanks to partnerships with Beyonce and Kanye West.
Nike responded by spending more on marketing. The US-based rival saw its revenues increasing by 10% in the three months through May.
Adidas Remains Positive About Second Half
However, despite the lower-than-expected revenues, Adidas said that it expected an increase in sales by the end of this year. Thus, it confirmed that it estimated the annual revenue to grow by up to 8% while the net income from continuing operations to range between 1.88 and 1.95 billion euro.
In the second quarter, net profit from continuing operations increased by 10% to 462 million euro, driven by the strong performance of e-commerce, whose revenue rose 37%.
CEO Kasper Rorsted said:
We remain confident about the sequential revenue acceleration in the second half of the year and confirm our top- and bottom-line outlook for 2019.
Meet The Author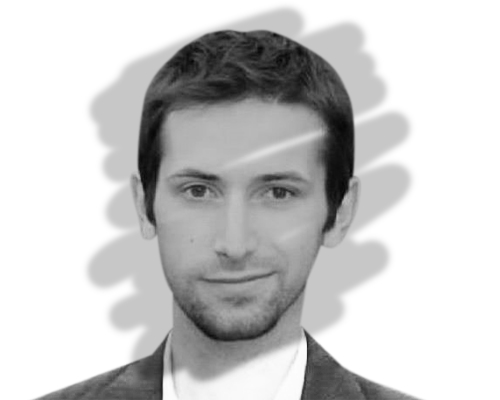 Anatol Antonovici
Senior Reporter
Anatol has been writing for our news site for a year and is the newest member of our team. While he's new to us, he's certainly not new to trading with over 10 years' experience being a professional financial journalist and working in the markets.
Investing News


Dec 10th, 2020 - 4:32 PM (GMT)


Dec 9th, 2020 - 4:47 PM (GMT)


Dec 4th, 2020 - 4:58 PM (GMT)
Related Pages