Amazon Launches New Products, Partners With GM
Sep 26th, 2019 - 4:41 PM (GMT)
Category - Investing News
37

Views Today
US-based e-commerce giant Amazon presented several new Echo products and Alexa features during its 2019 hardware event on Wednesday. The company unveiled Echo Buds, the earbuds that can compete with Apple's AirPods. Besides, users can order Amazon's new speakers Echo Studio, Echo Dot, and Echo Flex, and there are more smart devices plus Alexa features.
Amazon Hopes to Keep Customers Engaged
While Amazon's items are selling well, the company doesn't regard the Echo series or Alexa services as profit-generating products. Instead, Amazon aims to keep clients glued to its ecosystem.
The company's senior vice president Dave Limp told CNBC:
We try to price our products effectively at about what they cost to make. We think that's very aligned with customers, we don't make a lot of money on them, we don't lose a lot of money on them, but what we try to do is then make money both for us and developers when customers use the products, not just when they buy them.
Here is a concise list of the latest products from Amazon:
Echo Buds – these wireless earbuds come at $129. They integrate the noise cancellation feature made by Bose and have a battery life of five hours. Obviously, the Echo Buds have Alexa integrated into them.
Echo Studio – the analogue of Apple's HomePod, the Echo Studio is priced at $199 and uses the Dolby Atmos technology that enables 3D sound of high quality.
Echo Show 8 is an Alexa-based smart display that can be preordered at a price of $129.99. It has better speakers and many new colours.
Echo Dot – Amazon launched a new version of its Echo Dot speaker, which includes an LED display with a clock. Prices start $59.
Echo Glow is a multicolour smart lamp that costs $30.
Amazon Smart Oven – Amazon surprised the audience by presenting its smart over that can be purchased for $249. Those who buy the oven would get the Echo Dot for free.
Eero – Amazon acquired Eero earlier in 2019, and now the company announced the first updated wi-fi router priced at $99.
Fletch – this new device can be attached to a pet's collar so that the owner could track it.
Interestingly, Amazon is experimenting with smart glasses with its Echo Frames, which are offered with limited availability.
Besides the hardware devices, Amazon announced several new Alexa features.
Amazon Partners With GM to Install Alexa in Cars
Also on Wednesday, CNBC reported that the company founded by Jeff Bezos partnered with US carmaker GM. According to the agreement, GM owners will be able to download Alexa starting from the first half of 2020. Thus, drivers will be able to access in-vehicle features like phone, navigation, and radio.
Santiago Chamorro, GM's VP of Global Connected Services, commented:
This brings the best of two fantastic companies. We have listened to our customers and their insights are clear, they want to carry those ecosystems into their vehicles.
Data generated from voice commands will be held by both Amazon and GM. The companies didn't want to disclose the financial aspects of the deal.
Meet The Author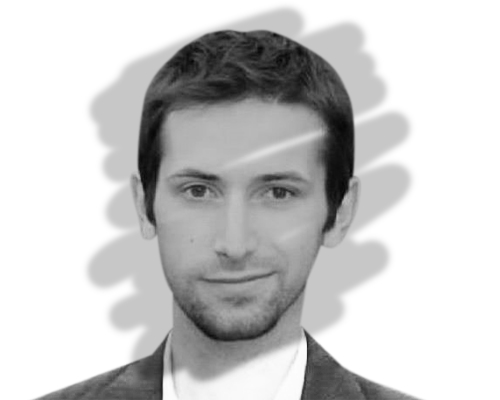 Anatol Antonovici
Senior Reporter
Anatol has been writing for our news site for a year and is the newest member of our team. While he's new to us, he's certainly not new to trading with over 10 years' experience being a professional financial journalist and working in the markets.
Investing News


Dec 10th, 2020 - 4:32 PM (GMT)


Dec 9th, 2020 - 4:47 PM (GMT)


Dec 4th, 2020 - 4:58 PM (GMT)
Related Pages