Anonymity Champion BitMEX Will Now Require ID Verification
Aug 14th, 2020 - 4:34 PM (GMT)
Category - Crypto News
31

Views Today
After being a proud trading venue for anonymous crypto fans, BitMEX has just announced that for the first time since its foundation in 2014, they will require ID checks and user verification, according to a blog post published by the company.
Starting on August 28, BitMEX's users will have six months to face a mandatory ID check measures "to create a more trusted and secure trading environment for all BitMEX users."
Before, Seychelles based cryptocurrency exchange BitMEX only required an email, which could be an anonymous one to create an account in its platform.
In that line, Commercial Director of BitMEX, Ben Radclyffe, clarified in a note with Cointelegraph that "user verification has been on our list of things to do."
Radclyffe said:
We've been getting ready for this, as it's become necessary in order to run a scalable, responsible, compliant platform moving forward, this is a building blockchain for us to grow and do business in the future.
BitMEX, The Second Biggest Derivative Exchange


According to CoinMarketCap, BitMEX is the second biggest derivatives exchange platform in the world in terms of volume. With over 2.1 billion dollars traded every day, BitMEX is behind Binance, which supports trades for 6 billion dollars.
And now, it seems the exchange is looking for ways to expand.
Why is BitMex Now Requiring ID Verification?
As stated in the post, the company is looking to adapt itself to the new standards in crypto security and regulatory. However, a more substantial agenda would say that BitMEX is getting ready to arrive in the United States.
As you may know, the United States citizens can not do business with BitMEX as the broker is not authorized by the Commodity Futures Trading Commission, also known as the CFTC.
One of the topics that refrain BitMEX from getting US licenses is that the exchange didn't comply with ID check and KYC practices to identify customers. So, it is about to change.
The blog post said:
Cryptocurrencies have come a long way in their 10 years of existence. Today, user identity verification is increasingly expected in order to meet evolving international regulatory standards, and is an important part of building trust in the cryptocurrency ecosystem, practical customer security is greatly enhanced by identity verification, allowing BitMEX support personnel to reliably verify the actual owner of an account in the event of a dispute, hack, or incapacitation.
ID Checking Has Arrived, And it Takes a Few Steps
In the User Verification Programme in BitMEX, customers will go through a four steps process similar to other exchanges. They will be required to upload photo ID and proof of address.
Customers will also be asked to take a selfie and provide answers about the source of their provided funds. They will also respond to their trading experience.
In the end, the process "should take about five minutes to complete from start to finish," according to the post.
As a consolation and a motivation for the ID check program and as a token of appreciation to clients, BitMEX will launch a trading tournament to all clients who have completed the ID check program and have revealed their identity.
On the other hand, ID checking is one of the measures the company is taking to protect the platform from hackings and other insecurity flaws. As a matter of context, a withdrawal related to the Twitter hack on July 15 was conducted from BitMEX.
According to Radclyffe, the ID and user verification will help clients in case of a dispute, hack, incapacitation, or even in the event of death.
Meet The Author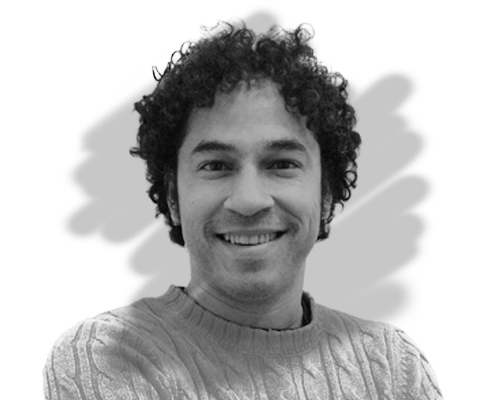 Mauricio Carrillo
Senior Reporter
Mauricio is a newer member of the team and a very welcome addition. He is a financial journalist and trader with over ten years of experience in stocks, Forex, commodities, and cryptocurrencies. This experience means he has an excellent understanding of the markets and current events.
Investing News


Dec 9th, 2020 - 4:48 PM (GMT)


Dec 8th, 2020 - 4:22 PM (GMT)


Dec 7th, 2020 - 4:48 PM (GMT)
Related Pages