Apple Redirects Mac Pro Production to China
Jul 1st, 2019 - 10:15 AM (GMT)
Category - Investing News
32

Views Today
Apple is moving Mac Pro production to China, people familiar with the matter told the Wall Street Journal (WSJ). The desktop computer has been the only device manufactured in the US. The move comes amid trade tensions between the US and China, which might see Beijing putting pressure on Apple. The smartphone maker is also under pressure from US President Donald Trump, who calls Apple to produce its devices at home if it wants to avoid tariffs.
Apple Moves to China Despite Trade War
The sources said that Apple would assemble the $6,000 computer at a Taiwanese firm called Quanta Computer. Besides this, it is boosting production at a factory in mainland China, near Shanghai. The shift will help the US tech giant benefit from a reduction in shipping costs, as many of the company's suppliers are located near Shanghai.
Until recently, each Mac Pro model had the mark "Assembled in the USA." About six years ago, Apple CEO Tim Cook announced the company's intention to manufacture in the US. A factory in Austin, Texas, operated by tech manufacturer Flex, received $100 million in investments from the iPhone maker.
The new Mac Pro is designed at home and incorporates parts made in the US. Apple said it had spent about $60 billion last year in the US with over 9,000 suppliers. Mac computers accounted for less than 10% of the company's revenue last year when it sold 18 million computers. An Apple spokesperson explained:
Like all of our products, the new Mac Pro is designed and engineered in California and includes components from several countries including the United States. Final assembly is only one part of the manufacturing process.
As per Nikkei, last week, Apple requested suppliers to estimate the costs of moving up to 30% of their production from China to Southeast Asia.
Tom Forte, D.A. Davidson analyst, commented on Apple's plans, suggesting that the US company wasn't afraid of the current trade war between two of the world's greatest economies.
He noted:
If true, suggests to me that Apple has tremendous confidence that the U.S. and China will be able to solve their trade dispute and do so in the near-future.
He added that Apple's move serves as a reminder that manufacturing in China still comes at a lower-cost and has the advantage of the existing infrastructure.
Chief Design Officer Leaves
In separate news, Apple's chief design officer Jonathan "Jony" Ive announced at the end of last week that he would leave. Ive is the man behind all design at the company, which touches upon Apple's devices, user interface, and packaging, among others.
Apple CEO Tim Cook told investors that the company would continue to collaborate with Ive, who is going to build his own design firm. Called LoveFrom, the new firm will have Apple among its main customers.
Tim Cook said:
Apple will continue to benefit from Jony's talents by working directly with him on exclusive projects, and through the ongoing work of the brilliant and passionate design team he has built.
Meet The Author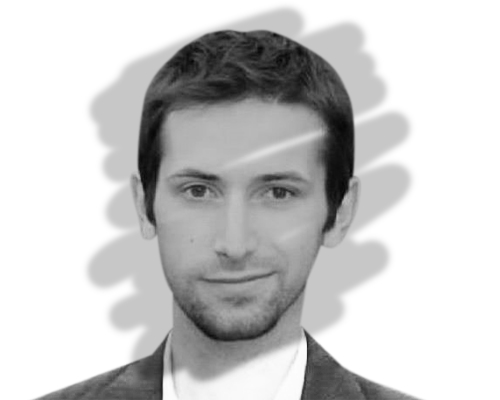 Anatol Antonovici
Senior Reporter
Anatol has been writing for our news site for a year and is the newest member of our team. While he's new to us, he's certainly not new to trading with over 10 years' experience being a professional financial journalist and working in the markets.
Investing News


Dec 10th, 2020 - 4:32 PM (GMT)


Dec 9th, 2020 - 4:47 PM (GMT)


Dec 4th, 2020 - 4:58 PM (GMT)
Related Pages