Avianca Holdings Files Chapter 11 as The Airline Fails to Find Bailout
May 11th, 2020 - 3:32 PM (GMT)
Category - Investing News
31

Views Today
Latin American airline holding company Avianca Holdings filed chapter 11 bankruptcy Sunday in New York according to a press release published by the company.
The filing "was necessitated by the unforeseeable impact of the COVID-19 pandemic," and also the social crisis generated by the quarantine measures and government mandated air travel restrictions that forced airlines to suspend operations since mid-March.
Since then, over 80% of global air travel has been canceled, and Avianca CEO, Anko van der Werff said he didn't expect the company's flight operation to recover "anywhere close" to pre-coronavirus levels for 12 to 18 months.
Van Der Werff, Chief Executive Officer of Avianca said:
Avianca is facing the most challenging crisis in our 100-year history as we navigate the effects of the COVID-19 pandemic, despite the positive results yielded by our 'Avianca 2021' plan, we believe that in the face of a complete grounding of our passenger fleet and a recovery that will be gradual, entering into this process is a necessary step to address our financial challenges.
But the facts tell a pretty different history. Juan David Ballen, chief economist at Casa de Bolsa brokerage in Bogota, affirmed that the company's financial health wasn't good even before the pandemic.
This isn't a surprise at all. The company was heavily indebted despite the fact it tried to restructure its debt last year.
The company had $7.3 billion in debt in 2019 according to reports and last month, KPMG, the firm running accounting audits for Avianca, said it had "substantial doubts" about Avianca's ability to exist another year.
Yesterday's filing is the second bankruptcy movement by Avianca in the last twenty years after the company did the same in 2003. Also, related airlines Avianca Brasil and Avianca Argentina closed the previous year because of economic challenges in their market verticals.
Current case is Avianca Inc 20-11132, US Bankruptcy Court for the Southern District of New York.
A Colombia Not-That-Colombian Airline
Avianca is the second largest airline holding in Latin America after LATAM. It was born in 2010 after the merger of two airlines, Avianca, from Colombia, and TAZA Airlines, from El Salvador. The holding is based in Panama.
It claims to be the second oldest airline in the world as Avianca was established originally as SCADTA in 2019 in Barranquilla, Colombia. Due to history, the company also claims to be a Colombian Airline. Still, it is headquartered and pays taxes as a holding in Panama, which is one of the reasons it could not find debt relief from the Colombian government to face the COVID-19 pandemic.
Avianca is using Chapter 11 as a tool to manage and restructure debt problems it had in the past, now spurred by the COVID19 pandemic. In that framework, the company is working to maintain operations and jobs.
The press note says:
Court-Supervised Process is Intended to Continue Avianca's Operations, Preserve Jobs, Maintain Connectivity for Avianca's More Than 30 Million Annual Passengers, and Promote Economic Recovery in Colombia and Company's Other Core Markets.
Avianca Shares Analysis

Shares of Avianca are trading higher on Monday after the company filed chapter 11 in New York. AVH is currently trading at $0.88 by the unit as the company is holding above the $0.80 mark.
Previously, Avianca collapsed 88% from $5.02 on February 20 to its all time lows at $0.62 on March 19. Then, the unit attempted a recovery that was capped at $1.50. Now, AVH is trading sideways between $0.80 and $1.00.
Obviously, most experts in the market do not recommend to buy or to open a position in AVH right now.
Meanwhile, technical indicators suggest more sideways in the short picture, and no much stamina to attempt recoveries in the middle term.
Meet The Author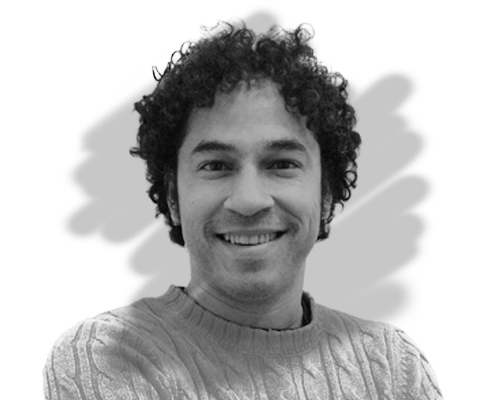 Mauricio Carrillo
Senior Reporter
Mauricio is a newer member of the team and a very welcome addition. He is a financial journalist and trader with over ten years of experience in stocks, Forex, commodities, and cryptocurrencies. This experience means he has an excellent understanding of the markets and current events.
Investing News


Dec 10th, 2020 - 4:32 PM (GMT)


Dec 9th, 2020 - 4:47 PM (GMT)


Dec 4th, 2020 - 4:58 PM (GMT)
Related Pages