BMW Reveals Poor Quarterly Performance, Falls Under EC's Radar
May 10th, 2019 - 4:28 PM (GMT)
Category - Investing News
40

Views Today
Munich-based car maker BMW recently presented its first-quarter financial report, which showed that operating profit declined by almost 80% to 589 million euro. The drop came even if the company delivered more luxury vehicles compared to the previous quarter. The negative profit figure is caused by higher investment spending and a legal provision that costs the company 1.4 billion euro.
BMW Hit by Bearish Mood
So far, BMW's stock hasn't seen any day in green this month, tumbling by nearly 10% since May 1. In April, the European Commission (EC) warned German carmakers with massive fines for colluding together in a cartel in an attempt to delay the adoption of technology that could cut harmful emissions.
The EC said that BMW, along with Daimler (which manufactures Mercedes cars) and VW group (which includes Volkswagen, Porsche, and Audi brands) worked together to withstand the adoption of two emissions reducing systems.
Commissioner Margrethe Vestager, who is in charge of competition policy, commented:
Companies can cooperate in many ways to improve the quality of their products. However, EU competition rules do not allow them to collude on exactly the opposite: not to improve their products, not to compete on quality. We are concerned that this is what happened in this case and that Daimler, VW and BMW may have broken EU competition rules.
She concluded:
As a result, European consumers may have been denied the opportunity to buy cars with the best available technology. The three car manufacturers now have the opportunity to respond to our findings.
BMW doesn't agree with the EC's allegations and claims it hasn't been part of any colluding group.
Quarterly Report Doesn't Encourage Shareholders
BMW said that it predicts profit before tax to be way below the 2018 level. It also anticipates a decline in car sales in the first half of this year, given that factories are updated to manufacture the newly presented 1-series and 3-series.
In the first quarter of 2019, earnings before interest and taxes fell 78% to 589 million euro, while analysts anticipated a reading at 666 million euro. The financial services unit contributed with 648 million euro, though it only partially offset the 310 million euro loss recorded by the auto unit.
Investors were disappointed by BMW's quarterly results, noting that the electric and hybrid car sales weren't impressive either.
Evercore ISI analysts commented:
As most companies have done, BMW points towards a stronger second half this year. We remain skeptical regarding this optimism as we don't see much stronger end-markets.
Porsche Also Hit by Local Prosecutors
BMW is not the only German car maker that struggles these days. As mentioned, Daimler and VW Group were also hit by the EC's charges. In parallel, German prosecutors required Porsche AG, a subsidiary of VW, to pay 535 million euro in fines. The punishment is imposed as the company is accused of cheating diesel emissions tests.
Prosecutors in Stuttgart, where Porsche is headquartered, said on Tuesday that the company's development unit had repeatedly ignored its legal obligations, which resulted in the sale of diesel vehicles that expelled higher-than-accepted pollution levels.
Last year, prosecutors in Braunschweig imposed a 1 billion euro fine for similar charges against the parent company Volkswagen. Elsewhere, prosecutors in Munich imposed Audi 800 million euro penalty.
In 2015, the US authorities revealed how VW repeatedly used various technologies to cheat on pollution emissions, which eventually turned into the biggest scandal in the company's history. In total, VW Group has spent about 30 billion euro in fines and penalties.
Meet The Author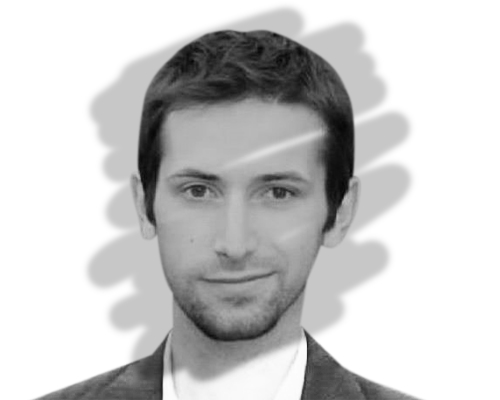 Anatol Antonovici
Senior Reporter
Anatol has been writing for our news site for a year and is the newest member of our team. While he's new to us, he's certainly not new to trading with over 10 years' experience being a professional financial journalist and working in the markets.
Investing News


Dec 10th, 2020 - 4:32 PM (GMT)


Dec 9th, 2020 - 4:47 PM (GMT)


Dec 4th, 2020 - 4:58 PM (GMT)
Related Pages