Coca-Cola's Earnings, Revenue Figures Beat Forecasts
Apr 26th, 2019 - 8:45 AM (GMT)
Category - Investing News
37

Views Today
Coca-Cola reported quarterly earnings and revenue that beat analysts' expectations as consumers purchased more of its sports drinks, water, and Zero Sugar beverages. The price of KO stock, traded on the NYSE, closed on Tuesday up 1.71%. CEO James Quincey said that the company was encouraged by the first quarter results.
Better Sales And Earnings Figures
In the first quarter of 2019, the earnings per share (EPS) of KO was $0.48 on revenue of $8.02 billion against Wall Street analyst expectations at $0.46 on revenue of $7.88 billion.
The net income of the beverage giant was $1.68 billion for the quarter, or $0.39 per share, up from $1.33 billion, or $0.32 per share, recorded in the same period in 2018.
Coca-Cola earned $0.48 per share from continuing operations, versus analysts' forecasts at $0.46 per share.
Net sales increased by 5% to $8.02 billion. The Atlanta-based company attributed 2% of the revenue growth to the timing related to setting up bottler inventory to mitigate Brexit risks. Recently, representatives of Coca-Cola European Partners (CCEP), the company's biggest bottler worldwide, said that they had started stockpiling ingredients in the UK to reduce any disruption that might show up as a result of the country's withdrawal from the EU. The UK accounts for about 20% of CCEP's total sales, which were 11.5 billion euro in 2018.
The number of unit cases of Coca-Cola beverages sold to consumers, a more accurate indicator that doesn't rely on price or currency changes, was up 2%, driven by key markets in Europe and Asia.
Argentina was the worst performer again, with unit case volume decreasing by double digits as the country continues to deal with an economic recession. North America unit case volume fell 1%, while net revenue rose 1%. The company said that the decrease in unit cases had been caused by price hikes and packaging initiatives.
Zero Sugar Drivers Growth
The unit case volume of sparkling soft drinks rose 1%. The brand continues to demonstrate impressive results also thanks to Zero Sugar's double-digit growth for the sixth year in a row. Besides, Coca-Cola launched its first new flavor in over ten years – Orange Vanilla has been around since February. "Constant innovation is crucial for sustained growth," the CEO noted.
By the end of this year, the multinational will launch Coca-Cola Coffee to over 25 markets across the globe after successful trials in Asia. The drink will be promoted as a method to help consumers overcome the "afternoon slump," Quincey said.
Coca-Cola's water, enhanced water and sports drink unit noted an increase in unit case volume by 6%, as more buyers tend to prefer smaller packages that can be consumed immediately.
In the first quarter of this year, which ended March 29, the company completed its $5.1 billion deal in which it acquired UK-based coffee chain Costa. Coca-Cola intends to launch Costa-made ready-to-drink products this quarter. Quincey revealed that the launch might be focused on markets that are more aware of the brand.
We're in early days of working out exactly how we're going to bring to life the synergy plans for greater revenue growth and profit growth.
He told CNBC's "Squawk on the Street".
John Boylan, analyst at financial services firm Edward Jones, commented on Coca-Cola's performance:
They're making progress with innovations in general ... it is still early for a lot of these innovations, but we do like the increased focus that the company is bringing to its core brands and also its coffee products.
On a side note, after the company's annual meeting on Wednesday, Quincey will become chairman of the beverage giant as long as he is reelected as a director. He is replacing from Muhtar Kent, who had the position of CEO from 2008 until 2017.
Meet The Author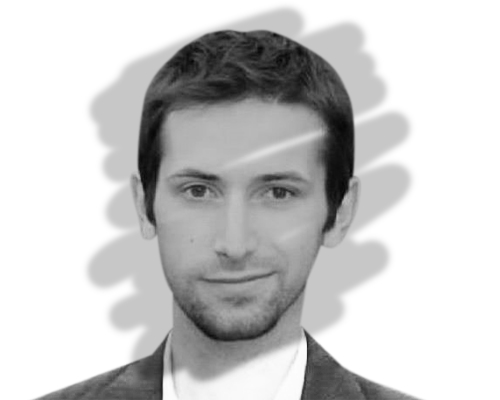 Anatol Antonovici
Senior Reporter
Anatol has been writing for our news site for a year and is the newest member of our team. While he's new to us, he's certainly not new to trading with over 10 years' experience being a professional financial journalist and working in the markets.
Investing News


Dec 10th, 2020 - 4:32 PM (GMT)


Dec 9th, 2020 - 4:47 PM (GMT)


Dec 4th, 2020 - 4:58 PM (GMT)
Related Pages