E-Trade Adds 327K New Retail Accounts in Q2, Over 656K in 2020
Jul 24th, 2020 - 4:01 PM (GMT)
Category - Investing News
32

Views Today
United States based Financial Corporation E-Trade reported record trading in the second quarter of 2020 as the COVID-19 pandemic has fueled the retail trading boom.
According to its corporate results, E-trade added 327 thousand new retail accounts in the Q2 of 2020 after adding 329 thousand in the previous quarter. In the current year, E-Trade has approved over 656 thousand new accounts. Accounting for a year to date number, retail asset flows increased to 31.9 billion dollars.
The company also reported a record 1.01 million daily active revenue traders in the period, a 267 percent increase from the second quarter in 2019.
The Numbers
E-Trade Financial reported a second quarter GAAP Earning per Share of 0.88 dollars, an 11 cents beat. Revenues reported were 716 million dollars, improving estimates by 39.01 million dollars. The net income reported by E-Trade was 196 million.
Average interest-earning assets of $60.6 billion; net interest margin of 256 basis points
Average margin receivables of $8.0 billion; end-of-period margin receivables of $9.4 billion
The company declared a dividend of 14 cents per share for the second quarter. The ex-dividend date is August 18, and it will be payable on August 25.
E-Trade CEO Mike Pizzi said in a press release published by the company that E-Trade performed at "extraordinary levels of customer engagement."
We generated greater retail organic asset growth in the first half of this year alone than in the previous two years combined, and generated more retail organic account growth than the previous five years combined.
Pizzi said.
E-Trade Shares Analysis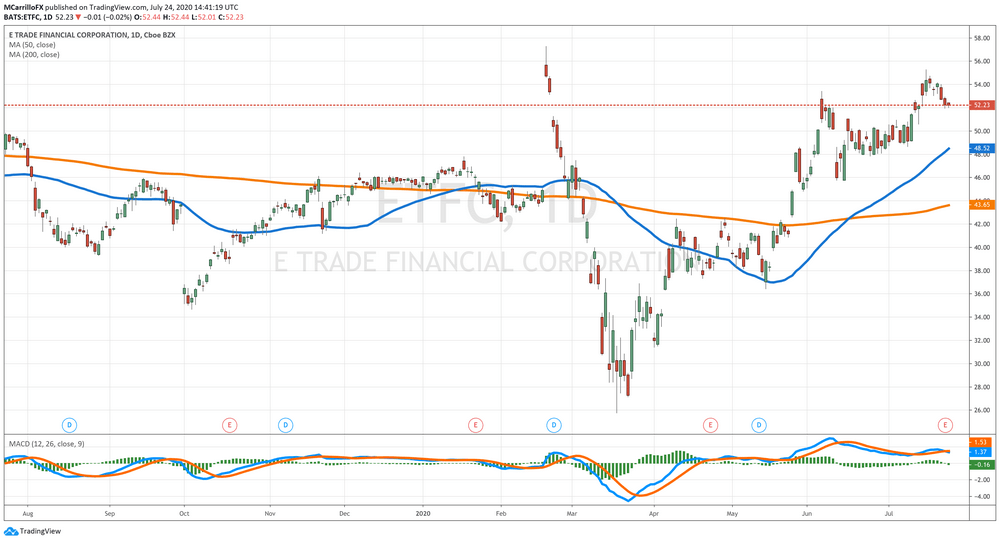 Shares of E-Trade are posting declines for the third day in a row on Friday. The unit is trading in consolidation mode after being rejected at $55.29 on July 16, and it is now testing the $52.00 level.
Currently, the ETFC stock is being exchanged at $52.22, which is 0.02% negative on the day. Technically, ETFC is neutral, with the odds turning to the downside. The unit needs to remain above the $52.00 level to keep bullish hopes intact.
Otherwise, supports are at $50.00, $48.50, and $48.00. To the upside, resistances ate at $53.00 and $55.20.
Meet The Author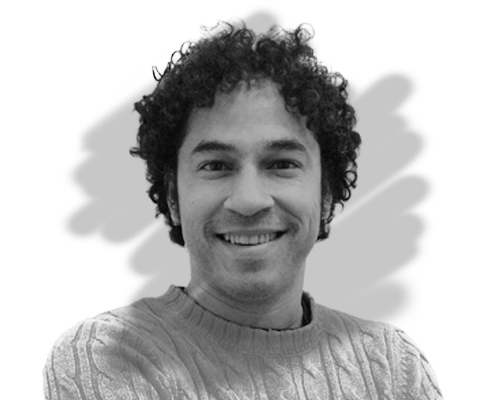 Mauricio Carrillo
Senior Reporter
Mauricio is a newer member of the team and a very welcome addition. He is a financial journalist and trader with over ten years of experience in stocks, Forex, commodities, and cryptocurrencies. This experience means he has an excellent understanding of the markets and current events.
Investing News


Dec 10th, 2020 - 4:32 PM (GMT)


Dec 9th, 2020 - 4:47 PM (GMT)


Dec 4th, 2020 - 4:58 PM (GMT)
Related Pages