Facebook to Form F2 Project to Enhance In-App E-Commerce
Aug 13th, 2020 - 4:46 PM (GMT)
Category - Investing News
33

Views Today
California based online social media network Facebook has taken another step in its pursuit for a holistic financial and payment solution for its network of apps.
The company is now building the F2 project, a financial unit led by David Marcus, co-creator of Libra, the cryptocurrency project of the Mountain View giant.
The Facebook Financial team will work on all payment projects for apps such as Facebook, WhatsApp, and Instagram.
David Marcus said to Bloomberg:
We have a lot of commerce stuff going on across Facebook, It felt like it was the right thing to do to rationalize the strategy at a company level around all things payments.
The project's idea lies on the assumption that enhancing e-commerce on Instagram, WhatsApp, and Messenger, Facebook advertising business will grow more valuable and, at the same time, users will spend more time in the apps.
Marcus, who will keep its role as leader of the Novi project, will have the help of former Upwork CEO Stephane Kasriel, who will serve as payments vice president under the Marcus direction.
It is the new step on the Facebook crusade to become the first hand service for mobile payments to billions of users around the world.
Facebook Shares Analysis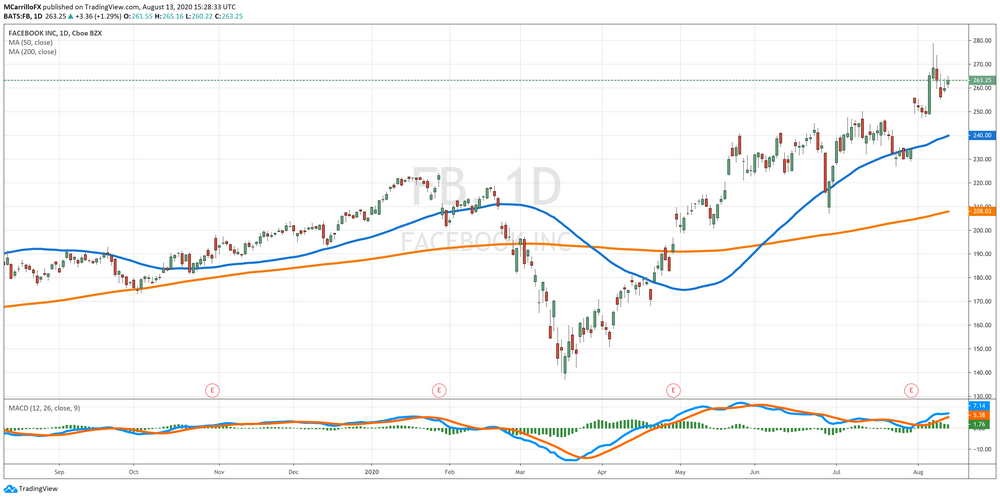 Shares of Facebook are trading positive on Thursday as investors are on an optimistic approach following news of vaccines against the COVID-19 virus.
Currently, FB is posting 1.6 percent gains on the day as the unit is being exchanged at $263.98, which would be its second day of gains. Technically, the Facebook share is bullish, especially after completing a period of consolidation started on August 7 maximum at $278.89, and ended on August 11 minimums at $255.13.
TheStreet Quant Ratings has Facebook as a share to "buy" with a target price of $306.40. According to the firm, revenue growth came in higher than the sub sector average of 0.9 percent. Facebook's revenues rose by 10.7 percent annually in the last quarter.
Powered by its strong earnings growth of 97.80% and other important driving factors, this stock has surged by 43.77% over the past year, outperforming the rise in the S&P 500 Index during the same period.
Credit Suisse says that Facebook is a primary beneficiary of the SMB rush to get online. It considers FB as an "outperform" share with a 12-month target price of $315.00.
We believe the most important consideration is that total businesses using Facebook rose to 180mm from 140mm last quarter and advertisers reached 9mm. As the resulting free tools to paying advertiser conversion rate currently stands at ~2%, the opportunity remains for Facebook to continue to propel ad revenue growth with a return to historical conversion rates of 5-7% with easy-to-use advertising products.
Meet The Author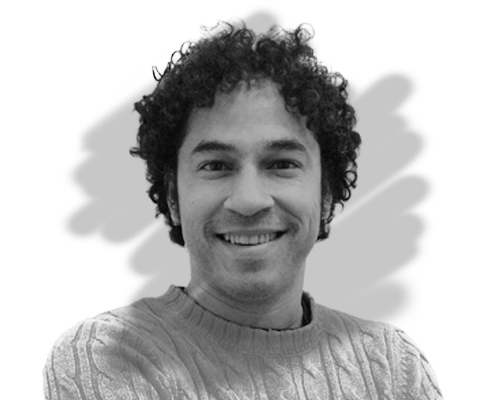 Mauricio Carrillo
Senior Reporter
Mauricio is a newer member of the team and a very welcome addition. He is a financial journalist and trader with over ten years of experience in stocks, Forex, commodities, and cryptocurrencies. This experience means he has an excellent understanding of the markets and current events.
Investing News


Dec 10th, 2020 - 4:32 PM (GMT)


Dec 9th, 2020 - 4:47 PM (GMT)


Dec 4th, 2020 - 4:58 PM (GMT)
Related Pages